Chilling accident on the track, Lorenzo Gobbo was pierced by a giant splinter
The European U-23 and Junior Track Cycling Championshis were held in the town of Ghent, Belgium. The Vlaams Wielercentrum velodrome Eddy Merckx has experienced one of the most chilling accidents we can remember. A 17-year-old Italian cyclist was pierced by a giant splinter that come off the track. He suffered a perforation in the lung and after a long operation it seems that his life is not in danger.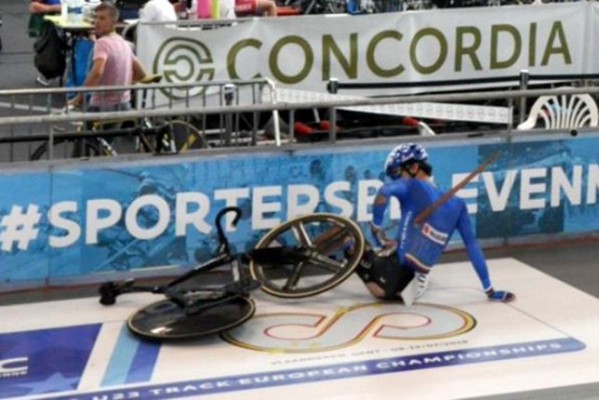 This Italian cyclist was pierced by a wood from the track
The 17-year-old Italian Lorenzo Gobbo suffered a fall on the track as he prepared to launch a sprint. It seems that, in the fall, with the pedal come off a sharp piece of wood that ended up piercing the cyclist and causing him serious internal injuries.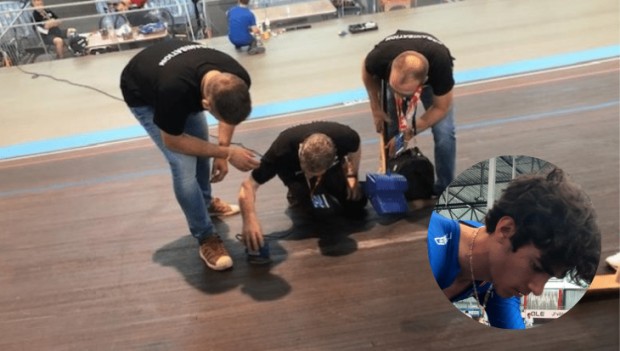 After being transferred to the Jan Palfijn Hospital, where he was severely intervened for 3 hours and after 200 stitches, the life of Lorenzo Gobbo is not in danger. His father, who was with him on the track, has thus defined the acccident: "I saw something that I do not want anyone to see, I seemed to have suddenly ended up in a horror movie".