Equipment you need for your first gravel event
Gravel rides and races are growing in popularity. When it's time to take part there are doubts about what to bring. Spare parts, food, GPS, clothes... there are many details that we must take care of to fully enjoy the route and to avoid it turning into a nightmare at the slightest unforeseen event.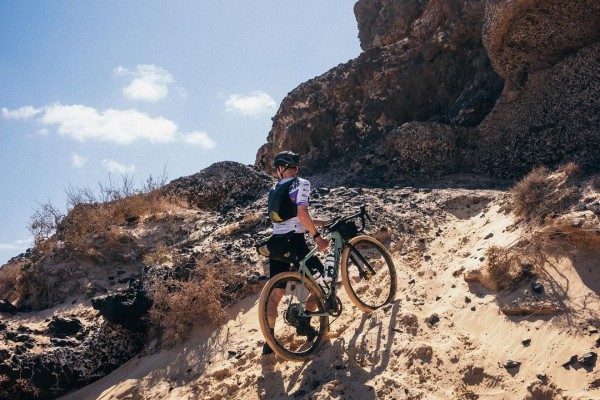 Face your first gravel test with all the necessary equipment
Gravel events are becoming more and more common on the cycling calendar. Everywhere we can find an increasing number of attractive proposals to venture out on the roads and trails with our bikes, from routes with limited mileage to real challenges of several days in self-sufficiency format.
It is not easy to know what to take with you in order to face them with guarantees, especially because it is something that can only be fine-tuned with experience. Below, we are going to explain what you should never forget to take with you to be able to face the event with total confidence.
Short events
In this denomination we will include gravel events with more contained routes, let's say up to 160 km could be included in this denomination. They are events that practically anyone can do in a day and that will not require much more time than an equivalent road ride or MTB marathon.
In gravel races the routes are not usually marked except for specific points, leaving it up to the participant and the GPS to follow the route proposed by the organisation, therefore, it goes without saying that prior preparations include charging the battery of the cycling computer to the maximum, loading the track of the route and, not least, checking that we can view it correctly. In any case, it's a good idea to have an application on your mobile phone that also allows you to view and follow the track as a backup in case your bike computer suffers an accident or breakdown.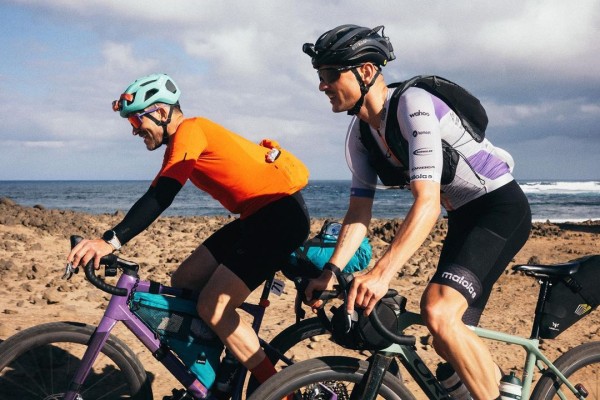 The number of hours we are going to spend on a ride of this type is not going to be excessive, so most of the batteries in today's cycling computers should be able to last the entire route. We can always stretch the battery life by disabling features such as live tracking, lowering the screen brightness and turning off the backlight, or disabling the bluetooth connection.
The next thing to consider is spare parts and how to carry them. A small bag under the saddle with the basics may be enough. This should include at least a couple of inner tubes, a multi-tool, a piece of old tyre that will allow us to continue using our tyres in case of a cracked sidewall, tubeless repair wicks, a thin-to-thick valve adapter that allows us to inflate at a petrol station.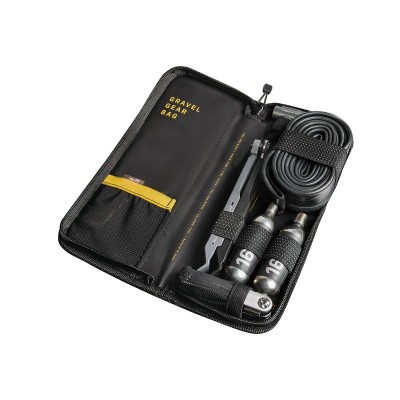 Of course, don't forget a small pump to inflate the tyre or, alternatively, CO2 cylinders, although the former will give us more versatility along the route, while with the latter we can even re-flash the tubeless tyre in case it comes out of its housing.
Gravel races, even if they are short, are usually run in the middle of the mountain, often far from civilised places. It is therefore important to carry a good supply of bars and gels that will allow you to recover the energy you have expended, either in your jersey or in a bikepacking bag that is placed on the horizontal tube. As far as hydration is concerned, a couple of water bottles that you can refill at the drinking fountains you find can be useful.
As far as clothing is concerned, there is no need to resort to anything different than usual, apart from taking into account the weather forecasts throughout the event to choose the most appropriate clothing for the day.
Beyond 300 kilometres
Exceeding this figure over the distance, indeed anything over 200, is the standard for the most renowned gravel events and requires the rider to prepare thoroughly and ride under the cover of night at some point along the route.
Here things start to get more serious because we are not talking about just another route, but a real challenge that will take us, in the best case scenario, well over 12 hours on our machine.
Everything listed in the previous section should also be included here with the addition that GPS battery life can become a problem, so if we are going to participate in this type of events often it is a feature that we should take into account when choosing the most suitable model of cycle computer.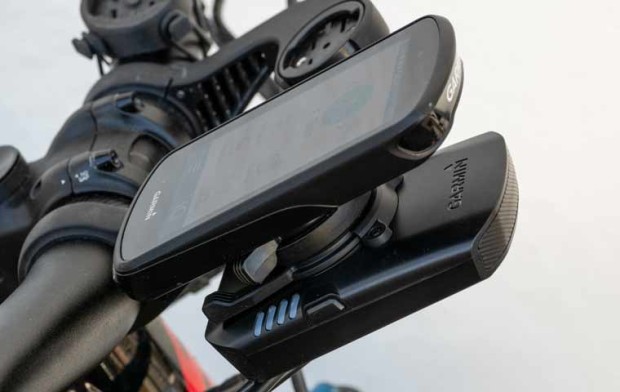 If you are not sure, an alternative is to use an auxiliary battery, either the typical ones that are marketed to recharge mobile phones or resort to more specific things like Garmin's own, which is perfectly integrated into the handlebar support with a direct connection to the computer.
As far as maintenance material is concerned, it is a good idea to include a small bottle of lubricant to keep the drivetrain in top condition throughout the route, especially if the day is rainy or we have to cross rivers or streams. Nor should we forget the handy cable ties that allow us to improvise the most unsuspected repairs and a more complete multi-tool with which to deal with any incident that we may suffer.
The issue of food becomes more complex on this type of route and although there are usually several refreshment posts provided by the organisation, it is always better to have more than enough, so we will increase the supply of gels and bars. Of course, some money, which will allow us to resort to the life-saving sandwich in any town we pass through along the route.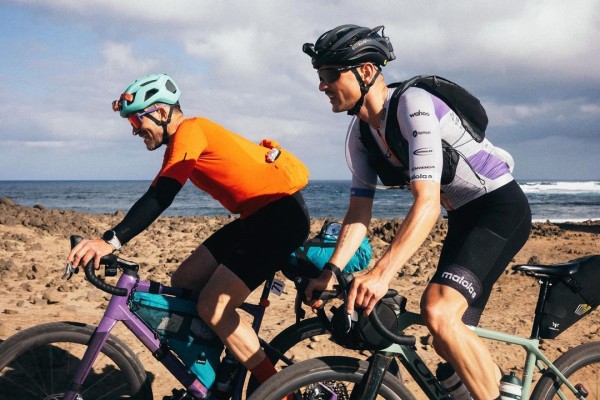 Finally, there is the issue of lights, the choice of which will depend a lot on our estimates of time and the season of the year. If our aim is sporting, a light model that allows us a few hours of autonomy may be enough, as we will only be riding at night for a short period of time. If we are not in such good shape, we will have to resort to a model that allows us to enjoy full visibility at night, with at least 500 lumen intensity and a fully charged battery before the start of the route.
Clothing also takes on another dimension on this type of route as the temperature varies throughout the day and the different environments we pass through, where we can go from being at sea level to being in the middle of mountain terrain, in some regions in an exaggeratedly wide way. So including some sleeves and leggings and some sort of jacket is going to be important. It goes without saying that a waistcoat and a rain jacket will also be a good thing to have. To carry all of this, we will resort to the useful bike packing bags that are perfectly integrated into the bike without affecting the pedalling.
Several days of self-sufficiency events
The concept of ultra-cycling has found a perfect ally in the more adventurous side of gravel, making races like the Badlands the dream of many of those who practice this speciality.
The term self-sufficiency means just that, we depend on ourselves and what we carry with us to complete the ride, so in addition to what we have listed so far we should add redundancy to deal with unforeseen events: another auxiliary battery, another spare light, more food, mobile phone chargers, lights and a cycle computer. Clothing for all conditions.
It should also be taken into account that on this type of route it is very likely that you will have to spend the night outdoors, so you will also have to include a sleeping bag and an ultralight inflatable mattress.
The key to choosing what to wear for this type of event is experience in finding the perfect balance between carrying everything we need and a contained weight that doesn't overburden us. A process in which you have to err on many occasions until you find that fine line.
With these guidelines you can get an initial idea of what you need to face your first gravel events. Obviously, little by little, as we gain experience, we will be able to fine-tune what we might be missing or what we can do without to save weight, which turns the preparation in the days leading up to these events into an adventure in itself.