First images of the Megamo Factory 2020
Walking through the Sea Otter Europe 2019 festival we could see some of the novelties that will arrive in a few months to the stores and among them we find the spectacular new Megamo Factory 2020. The hardtail MTB model of Megamo is updated with a new frame. We still do not have much information about it, but at a first glance we can see that the bike accumulates lot of changes.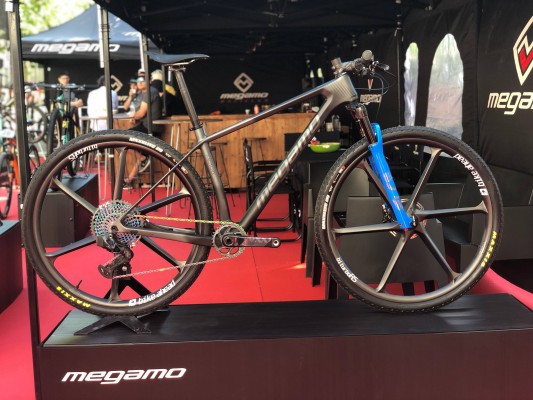 New Megamo Factory 2020
The changes that most attract the attention of this Megamo Factory 2020, due to its difference with the current version, are focused on the rear triangle and the head tube.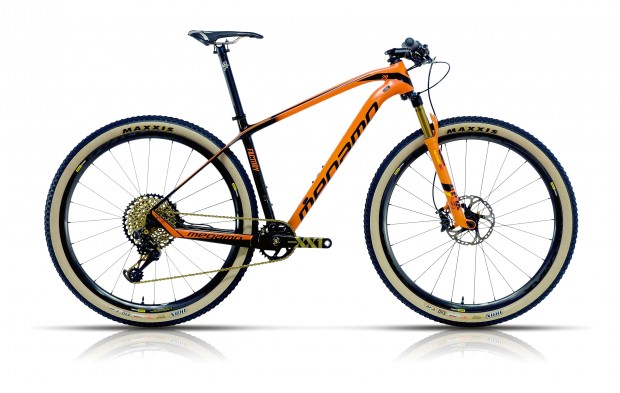 The rear triangle now adopts a more "simple" shape but it seems that it will be more effective, since you can sense shorter chain stains, which favor better traction and acceleration, thinner seat stays, and therefore lighter. To achieve all this, Megamo has curved the seat tube and has oversized the bottom bracket zone of this Megamo Factory 2020.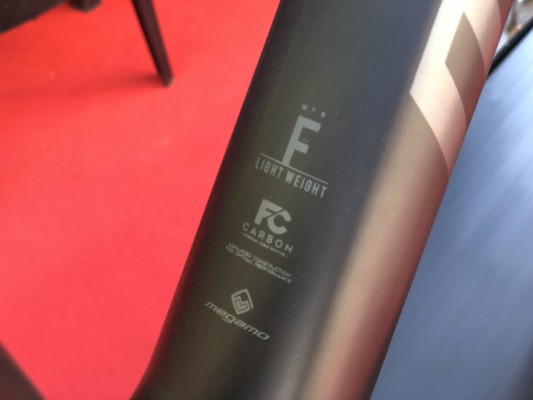 You can see how the head tube also increases in volume and we could confirm that the steering angle is more relaxed with respect to the current version.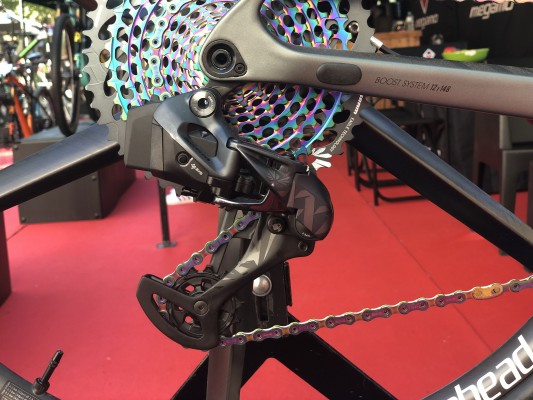 Although we do not know if the assembly with which we see it in these photographs is the definitive one for commercialization, we can say that it shows the complete set of Sram AXS XX1 electronic transmission with Sram Level Ultimate Gold brakes.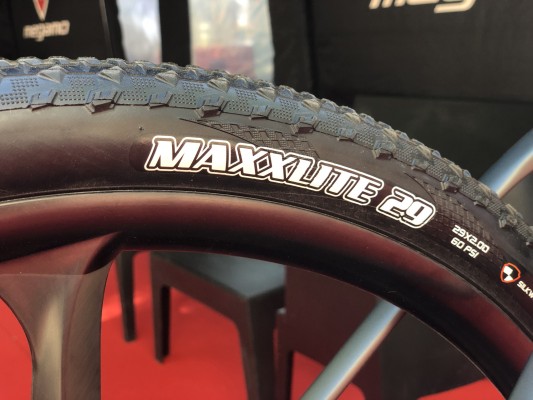 The blue Rock Shox World Cup fork and the twin-turbo full carbon aerodynamic spokes wheels are two of the components that contribute most to the racing aspect of this Megamo Factory 2020.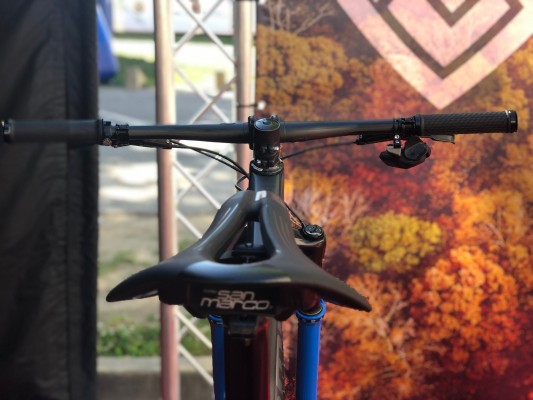 Without data on their weight it seems clear that this assembly will be hovering around 9 kg.