New Ekoi vest with integrated fans
The popularization of turbo trainers has led manufacturers to include in their catalogs products adapted to this activity. The latest to add an accessory for this purpose has been the French company Ekoi, with a vest designed to maximize the evacuation of heat, the main problem faced by those who cycle indoors and the factor that most limits performance in these conditions.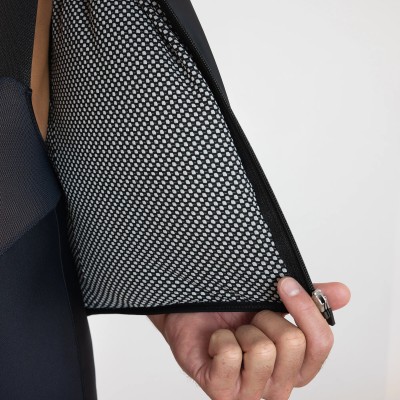 Ekoi Refresh puts a stop to the heat during our training sessions on a turbo trainer
It seems incredible that no one had thought of this before, especially considering that the evacuation of the heat generated by our body when we pedal on the trainers is what most determines the watts we can apply or the time we can extend our training sessions.
Ekoi has designed the Refresh vest in which it has placed 4 small fans, two in front and two behind, both in the part near the waist, which generate a flow of air inside the vest, introducing fresh air from the front and extracting the air tempered by the heat of our body from the back.
Ekoi has collaborated with Arkéa-Samsic cyclists Maxime Bouet and Warren Barguil, who have contributed their experience in training on the trainer to refine the characteristics of the Refresh vest.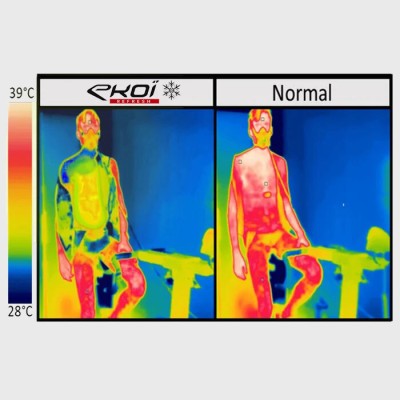 This new Ekoi vest is constructed using two layers. On the one hand, on the inside it has an inner polypropylene Dryarn membrane, with hydrophobic characteristics, designed to collect moisture from sweat but without absorbing it. Meanwhile, the outer DWR polyurethane membrane is water-repellent to expel this moisture to the outside.
To this we must add the fans designed to create a flow of air between the two membranes favoring the effect of the same, reducing effectively the body temperature or, at least, making it increase more slowly as the level of effort increases. These are powered by a 5,000 mAh battery that is located in a small pocket on the back and provides an autonomy of 2 hours, a battery to which we can add, as an optional accessory, a 10,000 mAh to stretch the time of our workouts.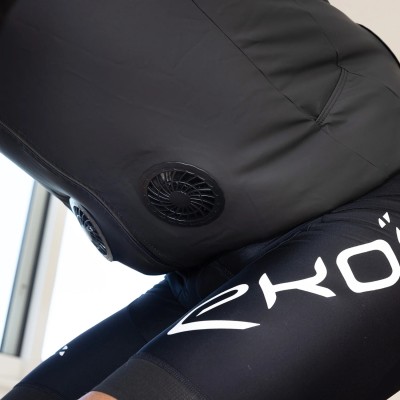 Obviously, we can remove both the fans and the batteries so that we can wash the vest after our workouts.
The Refresh vest is now available directly from the Ekoi website. It is available in 7 sizes and has a price of 211,74 €.