Gobik activates "summer mode" with the DYE capsule 1
Few cyclists in the northern hemisphere will be able to say that they are not looking forward to leaving winter behind and welcoming the good weather. Taking advantage of this common cycling longing, Gobik has just unveiled its DYE Capsule 1 collection, a first catalog in which we see the brand's upcoming innovations and colors.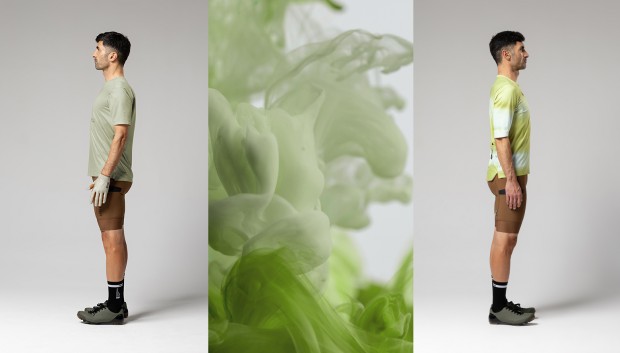 DYE capsule 1: Gobik anticipates the summer
This is the first Gobik collection to see the light of day with the R2C ("Ride to cut") seal of commitment to the environment, and it has unveiled what its Warm23 catalog will be like.
"This time we want to propose a more dynamic collection, presented in three parts, this first preview, the bulk of the collection in a few weeks, and the release of a fresh capsule at the end" explained Ángel Lencina, Product Development Manager at Gobik.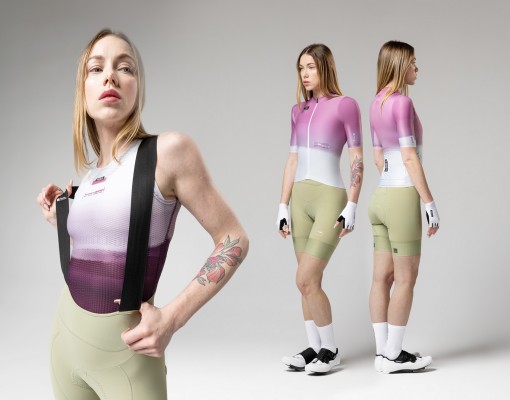 One of the main changes in the new collection is the title itself, DYE. "This name is inspired by the ancestral technique of dyeing fabrics, reinterpreted and adapted, with colours that seek to blend in with nature," said Ángel.
This launch marks a before and after in the brand's graphic identity. "We see it as an opportunity to reinvent ourselves, with daring designs, which comes to change the way every cyclist dresses. A new idea with a history of its own", said the brand's production team.
We are talking about the colors that will mark the Gobik season advance, colors that mark the transition to longer days, warmer months and, therefore, more pleasant environments for cycling. Ochre, dark green and pastel tones prevail in this statement of intent, which delimits the story of the next summer collection.
Sustainable and innovative garments
For the first time, the composition of a large part of the garments will already feature the R2C ("Ride to cut") stamp, with which the brand is committed to working with 60% recycled materials.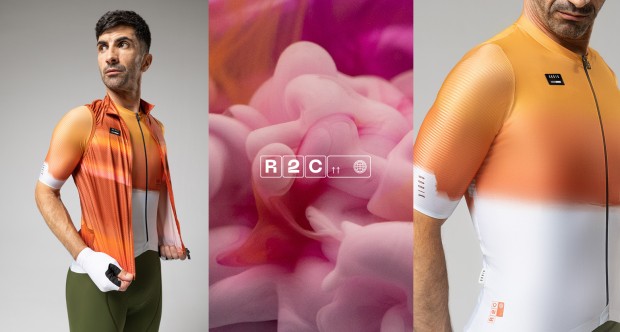 The catalog updates some references and introduces new ones. The new "Matt bib shorts" is the model that Movistar Team riders are already using in the first races of the year. A model very similar to the "Absolute", but with a smoother lycra and very soft bibs that transpire to perfection.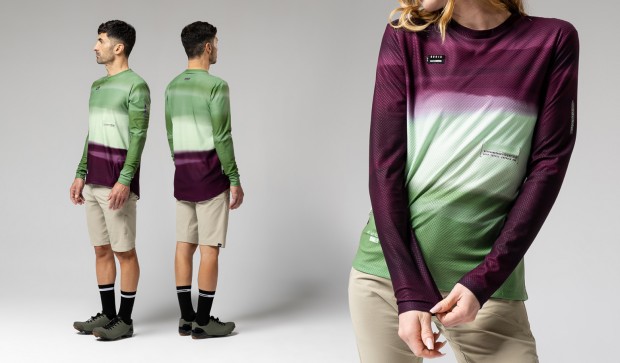 The "Tech jersey" is a kind of "after ride", also ideal for gravel, with technical finishes such as thermo-sealed sleeves and waistband.
This preview also features road and MTB jerseys, the "Attitude" and "CX Pro", the "Second Skin" vest, and new colors in the "Volt" and "Terrain" off-road jerseys, the "Grit" bib shorts and the "Commuter" trousers.
The DYE Capsule 1 collection is now available on the gobik.com website.