David Valero is the new number 1 in the UCI rankings
David Valero's brilliant season has just put him at the top of the UCI MTB rankings. This is the second time that a Spanish rider has achieved it, the first being Jose Antonio Hermida in 2009, and it is the result of a season full of successes in which Valero has remained consistently among the best XCO specialists in the world.
David Valero is at the top of the UCI Ranking
As every week, the UCI has just updated its ranking adding the results of the races held during the weekend and David Valero appears as the new number 1. Until now, his best position was a seventh place in 2016.
SEE THE FULL RANKING 
Last Friday, Valero was proclaimed XCC Spanish Champion and on Sunday he finished sixth in the final of the Massi Continental Super Cup, which was enough for him to score the necessary points to overtake the Italian Luca Braidot and the Frenchman Titouan Carod in the ranking.
This number 1 is the result of the best season in David Valero's sporting career. A year in which he has managed to get on the World Cup podium four times, including victory at Snowshoe, and finished second in the XCO World Championship, as well as retaining the title of Spanish champion for the seventh time.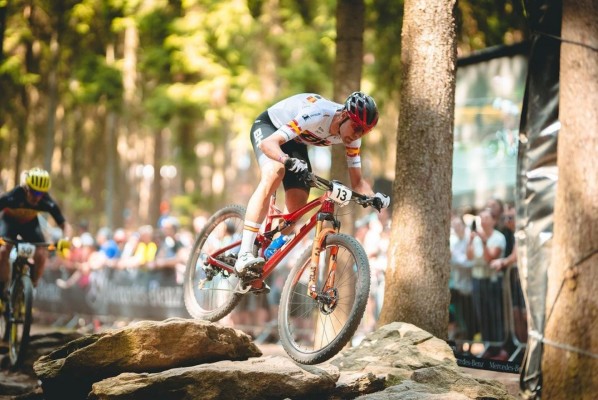 The results achieved during the 2022 season, along with the bronze medal at the Tokyo Olympics, make David Valero the best Spanish mountain biker since the retirement of Jose Antonio Hermida in 2016.