Garmin shares interesting data insights from more than 10,000 SOS incidents
From Garmin's extensive catalogue, one technology stands out that has the ability to save your life in the event you find yourself in a delicate situation. It was launched in 2011 and is the Garmin inReach satellite device/service. Now the brand has shared some interesting data insights from 10,000 SOS incidents requested through it.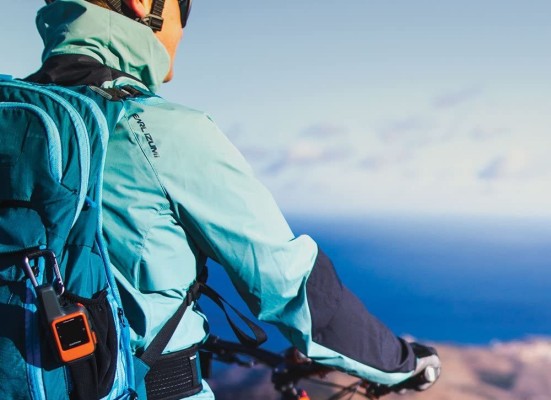 Garmin analyses and shares data extracted from over 10,000 SOS incidents 
Known to adventurers of all kinds, the Garmin inReach is almost a life insurance. This device allows you to send messages and communications from anywhere in the world and has been a lifesaver for hundreds of people.
In the event of an SOS call, the device contacts the Garmin Response Centre which is staffed 24 hours a day, 7 days a week. From there, staff will track the device, contact the emergency services and stay with the affected person until help arrives or is no longer needed.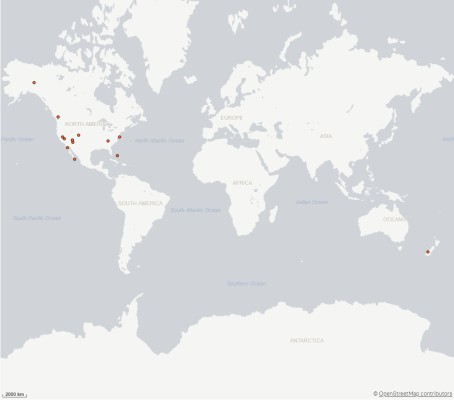 With 100% global Iridium® satellite network coverage, an SOS can be activated worldwide. This includes remote locations, such as the southern Pacific Ocean or northern Canada. But the truth is that most SOS calls are activated from mountainous areas, such as the Pacific Crest Trail in the western United States, the Alps in Europe or New Zealand.
What activities were people doing when they trigger an SOS?
Of the calls analysed, Garmin concludes that it was hikers or backpackers who sent the most SOS messages, 39%. Curiously, the second place was taken by drivers, most of these alerts were related to incidents occurring outside of mobile coverage, normal situations that can become complicated without communication.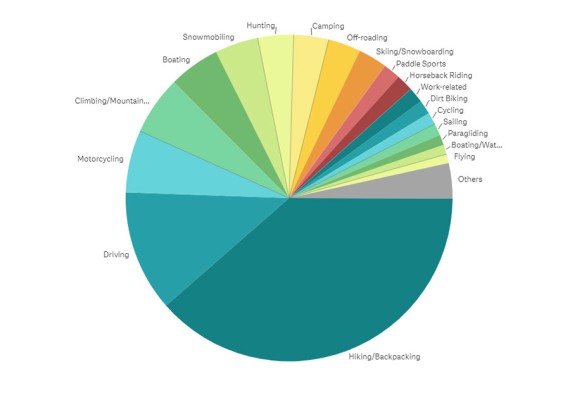 The top 5 activities that were being practised when an SOS was triggered were:
Hiking/Backpacking
Driving
Motorcycling
Climbing/Mountaineering
Boating
Causes of the emergency
Las lesiones fueron con un 30% la causa más común de estas llamads SOS. Y aquí se incluyen fracturas, cortes o traumatismos. En segundo lugar, con un 17%, encontramos problemas de salud, como mal de altura, problemas cardíacos o gastrointestinales, entre otros.
Injuries were with 30% the most common cause of these SOS calls. This includes fractures, cuts or trauma. In second place, with 17%, were medical issues, such as altitude sickness, cardiac or gastrointestinal problems, among others.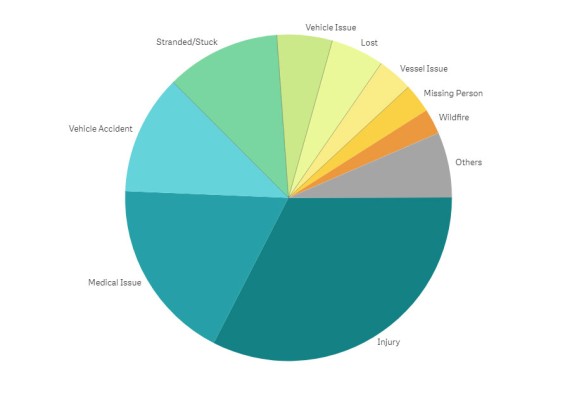 Injury
Medical Issue
Vehicle Accident
Stranded/Stuck
Vehicle Issue
For whom the emergency was triggered
From this graph it is important to note that two thirds of the calls were received to assist a third party (companion or other person), and only one third of the calls were to assist the subscriber and owner of the Garmin inReach.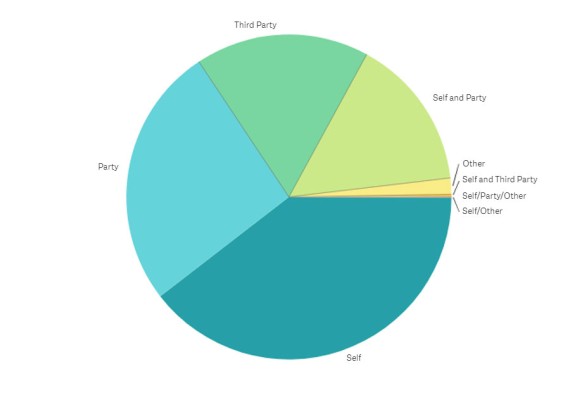 This proves that in addition to self-help, Garmin inReach is also very useful for alerting of emergencies of all kinds, such as fires or driving accidents.
Until now, the Garmin InReach is an unknown device for most mountain bikers or road cyclists, but with the rise of gravel and bikepacking trips more and more people are considering carrying one on their more adventurous routes. Here you can take a look at the official Garmin website.