Colnago C68 Limited Edition Motoki Yoshio
From the hands of Japanese designer Motoki Yoshio comes a limited edition of Colnago's flagship bike that pays homage to the tradition of the Italian brand's C series, an iconic bike in the history of cycling that has never left indifferent with some decorations that even today are missed by many.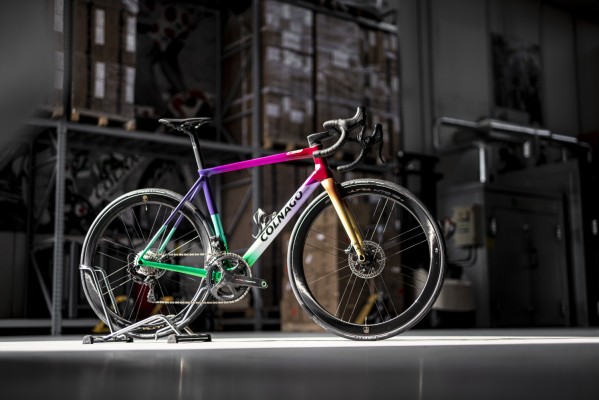 Colnago pays tribute to its C68 with the launch of an iconic edition
Beyond the quality of their bikes, Colnago bikes remain in our minds for their designs, in many cases groundbreaking and ahead of their time, which have made unforgettable some decorations such as the one used at the time by the Mapei team.
From the rettinato texture to the art decor designs or the frozen colors, Colnago has always known how to attract attention to its bikes.
Their latest creation is this limited edition whose decoration has been left in the hands of the Japanese designer, but based in Milan for more than 25 years, when he was part of the Pininfarina team, Motoki Yoshio.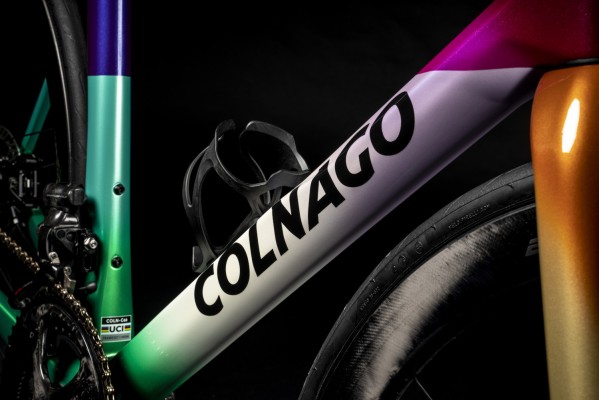 Under the premises of respect for the history of Colnago's C models and design harmony, Yoshio has created a design that harmonizes with the lines of the frame and the characteristic C68 model's connecting fittings. After drawing the basic lines of the design, Motoki Yoshio chose strong colors that were able to highlight each component of the frame, resulting in the spectacular bike you can see in the pictures.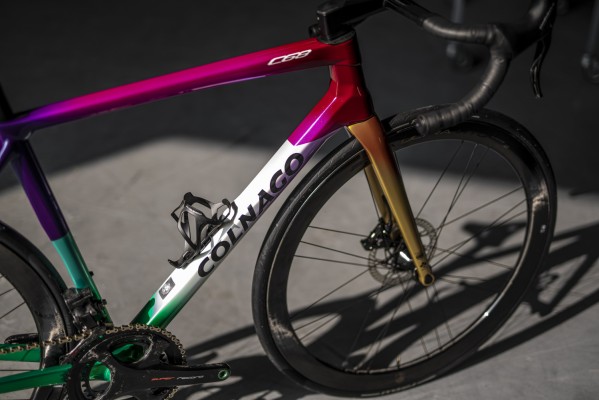 Harmony, says Motoki Yoshio, "means pleasure, balance, which I want to feel while riding this bike. When cycling is in full harmony with the environment, those who pedal live a unique experience. In the same sense, a design becomes unique when it is in perfect harmony with the product".
Colnago C68 by Motoki Yoshio: Set-up
Of course, such a special bike deserves a luxury setup, and the Cambiago firm has not skimped. Paying tribute to the tradition of the C series, the set-up has relied on components from Campagnolo, a traditional supplier of Italian bikes, which provides its exquisite Super Record EPS groupset and spectacular Bora Ultra wheels.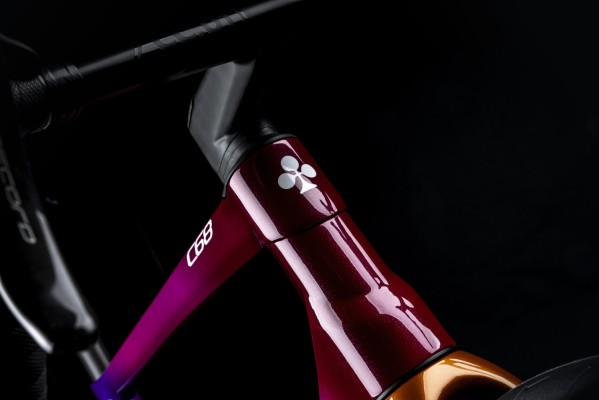 Frame: Colnago C68 Road - Full Carbon
Handlebar: Colnago CC.01 integrated
Groupset: Campagnolo SuperRecord EPS
Saddle: Selle Italia SLR flow carbon
Wheels: Campagnolo Bora Ultra WTO 45
Tyres: Pirelli PZero Race
Handlebar Tape: Colnago Grip black
Bottle Cage: Colnago carbon