All for gravel with the new XPLR collection by SRAM, RockShox and Zipp
The XPLR collection from SRAM, RockShox and Zipp has just been launched to give a definitive boost to gravel, a modality that is becoming the meeting point between road and mountain bike enthusiasts and is gaining more and more followers. From Explore, the new XPLR collection features new groupsets, suspension and wheels specifically for gravel.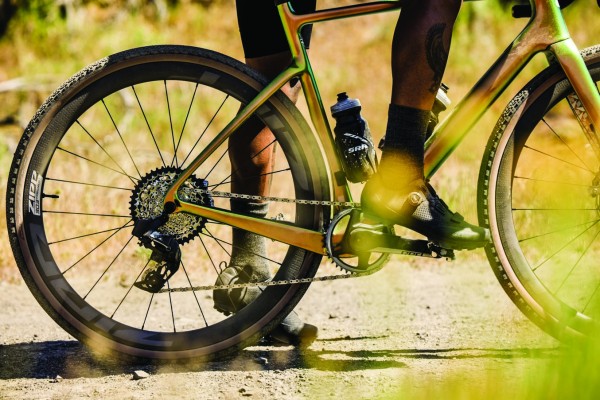 SRAM, RockShox and Zipp present new XPLR collection
The success of gravel riding lies in its vision and the unlimited options it offers for both mountain and road riders. It is precisely this philosophy that three brands such as SRAM, RockShox and Zipp have used to present the components of an XPLR collection that can be combined in the way that each rider prefers.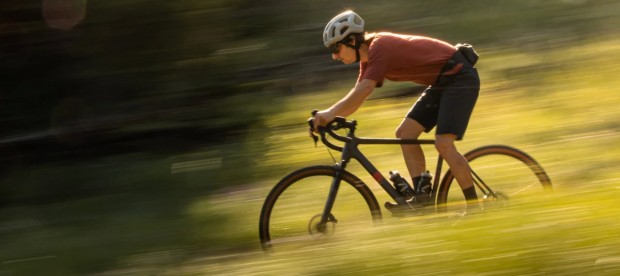 SRAM's new Red, Force and Rival XLPR drivetrains
Under the premise that gravel riding needs new developments that offer the best performance both on hard dirt ramps and fast road sections, SRAM XPLR introduces new wireless single chainring groupsets with a new 10-44 cassette.
XPLR eTap AXS derailleur
The new XPLR eTap AXS gravel-specific rear derailleur is available for 1x groupsets and is compatible with 10-44 and 10-36 cassettes. As we are used to from the AXS family, it is very easy to customise and its quiet and precise operation is a trademark of the brand.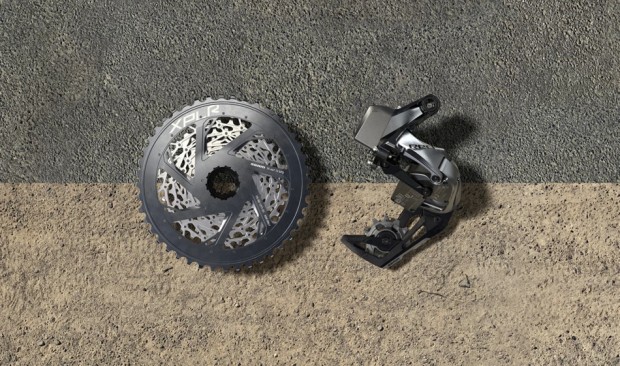 It comes in three tiers; Rival, RED and Force, and these are its main features
E and wireless: changes are intuitive and reliable, and are easily configured.
Special for 1x and XPLR cassettes 10-44 and 10-36
Compatible with SRAM AXS, easily customisable
Chain guidance keeps the drivetrain quiet and safe
X-SYNC pulleys and larger ceramic bearings for increased durability and efficiency
Compatible with current eTap batteries
It is priced at €685 for the SRAM RED XPLR eTap AXS, €465 for the Force and €265 for the Rival.
XPLR 10-44 cassette
With the new XPLR 10-44 cassette, SRAM offers a 440% range (10, 11, 13, 15, 17, 19, 21, 24, 28, 32, 38, 44) that meets the needs of a mode such as gravel riding in a single chainring drivetrain.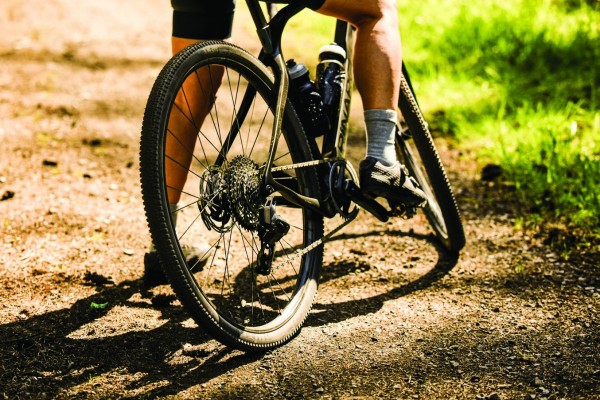 It is available as XG-1271 with 373g and XG-1251 with 412g.
New XPLR Direct Mount crankset
To complete the drivetrain, SRAM has added two new carbon Direct Mount cranksets to the XPLR groupset for chainrings from 38 to 46T. X-SYNC technology with wide-narrow teeth keeps the chain in place.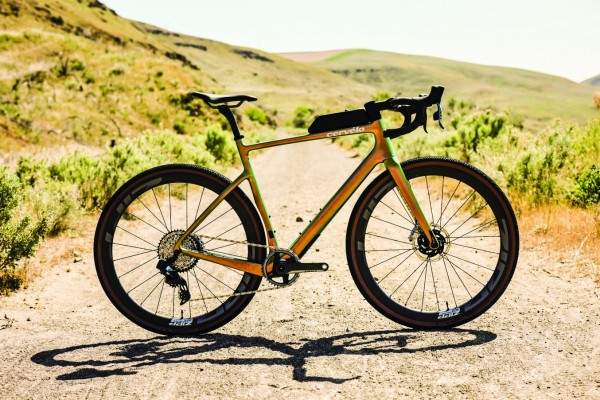 The Wide version of the new crank set is intended for bikes with boost rear axles.
There's a new option with a wider wheel pitch, and the XPLR 10-44 cassettes take care of the range. So just concentrate on enjoying yourself.
RockShox XPLR dropper seatpost and fork
RockShox comes to gravel with its new Rudy XPLR fork and the Reverb AXS XPLR dropper seatpost. Two components aimed at those who are not willing to sacrifice comfort.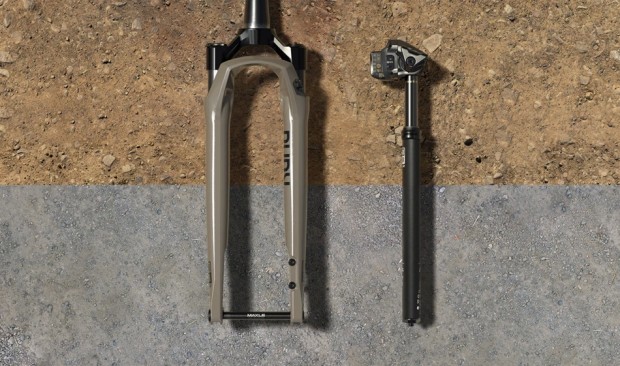 Fork RockShox Rudy Ultimate XPLR 
Purpose-built and focused for gravel and electric gravel bikes, the new RockShox Rudy Ultimate is a short-travel option for those who don't skimp on comfort. 
30mm or 40mm travel options
Charger Race Day shock customised for gravel needs with a fully rigid lockout, and a wide range of rebound adjustment.
The Solo Air inner tube has been tuned for shorter travel and efficiency over bumps and rough terrain.
Compatible with mudguards and luggage racks
Lightweight machining and anodised crown for a long-lasting top-of-the-range finish.
Wheel arch for up to 700x50 tyres
Available in the new exclusive colour Kwiqsand or in glossy black
Homologated for e-bikes
Price: 869€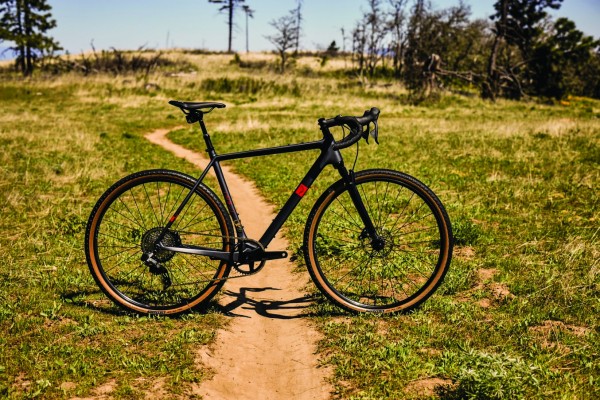 RockShox Reverb AXS XPLR Dropper Seatpost
The rise of the dropper seatpost in mountain biking comes to gravel with this new Reverb XPLR. Perhaps this component is even more important in this modality if we understand that many of the riders are not used to riding in more technical areas or complicated downhills. In this case removing the seatpost is an absolute advantage.
Reverb AXS XPLR (27,2mm) 
Two travel options to choose from: 50 mm or 75 mm
Choice of clamps compatible with 7x10 oval saddle rails
400mm and 350mm seatpost lengths (with only 50mm of travel)
AXS handlebar controls (flat or road)
Battery compatible with the AXS product range
Waterproof and sealed according to IP69K standard
Including battery and charger SRAM AXS
Zipp 101 XPLR Wheels
This is the first set of wheels of the brand created expressly for the practice of the gravel, and thanks to MOTO technology gives greater control and durability in aggressive terrain, providing a smoother pedalling reducing fatigue and tiredness. All this translates into a more comfortable ride.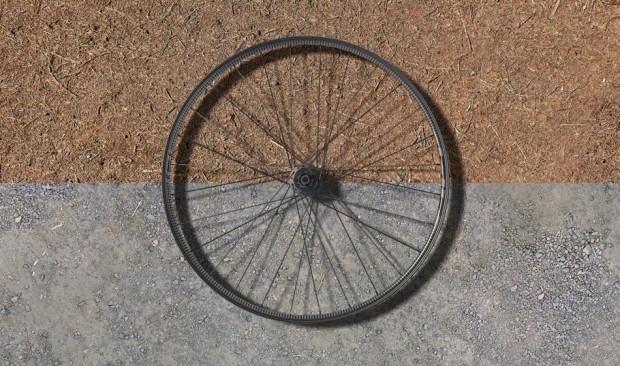 ZR1 bushing set with improved sealing for longer life and faster response, thanks to its 66 anchor points.
MOTO technology and the simple minimalist profile of the 101 XPLR provide excellent response and vibration absorption.
Available in 700c and 650b with a 27mm internal profile.
Weight: 700c: 1665 g / 650b: 1590 g
Available in two colours: standard or Kwiqsand
Lifetime guarantee
Further information about the XPLR collection