Cervélo S5 2023: new features, range and prices of the Tour winner
The S5, Cervélo's most aerodynamic bike, was Jumbo-Visma's main weapon in Jonas Vingegaard's Tour de France victory.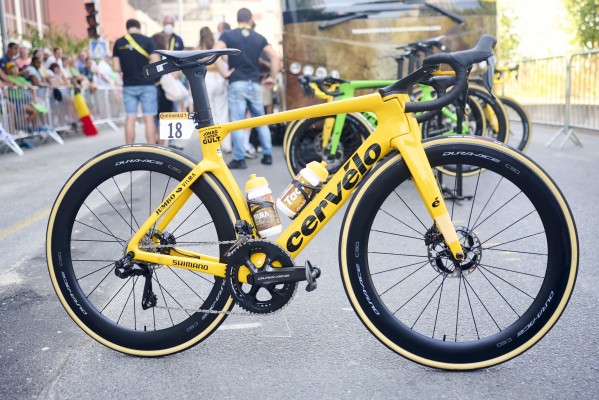 Cervélo S5: Superior aerodynamics
Like other brands, Cervélo has taken advantage of the relaxation of the UCI rules regarding aerodynamic profiles to tweak the aero profiles of its iconic S5, one of the fastest bikes on the market and the winner of the recently completed Tour de France at the hands of Jonas Vingegaard.
Although the differences are subtle compared to the existing model, a bike that was already tremendously aerodynamic but nevertheless Cervélo claims that its new S5 achieves a 65 g improvement in drag figure, which translates to 8.45 W at 48 km/h (30 mph).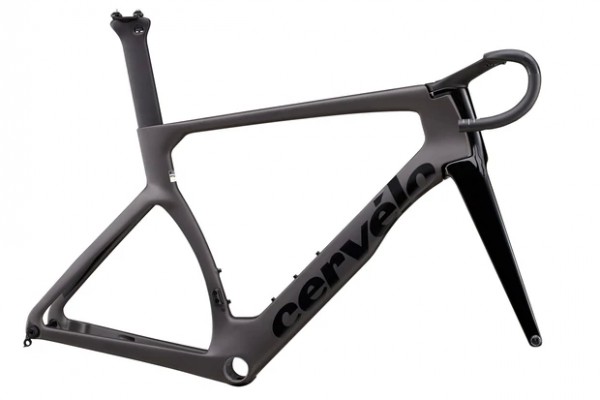 In addition to its windproof qualities, Cervélo has worked to simplify the front of the bike, with its unique fork that clamps onto the front of the bike and hugs the head tube at both ends. Despite its peculiar and characteristic V-shape, the cockpit of this Cervélo S5 has a large margin of adjustment as the fork lacks a head tube itself, being able to modify the height of the stem by 30 mm by simply adding or removing spacers.
Although completely hidden, the cables are routed through the handlebars via a channel at the base of the handlebars, which facilitates mounting and is then covered by the handlebar tape. In addition, the V-stem mount has a 5° tilt adjustment. This facelift of the control panel has resulted in a saving of 53 grams compared to the current model.
The last relevant point in which Cervélo has performed when improving this S5 is in the wheel arches, being the new version capable of accommodating tires up to 34 mm, being its aerodynamics optimized to be used with 28 tires, which is the size that will be fitted as standard.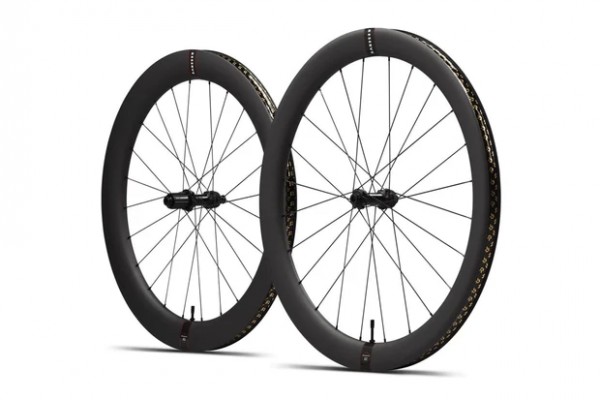 Speaking of wheels, Cervélo has chosen to equip this bike with the wheels of the American brand Reserve, with a tremendous external width of 35 mm at the front and one millimeter less at the rear, while they have a throat width of 25 mm at the front and 24 mm at the rear. Both wheels have a different profile, the front being 52 mm while the rear has a profile of 63 mm.
Despite the tremendous rim dimensions of these Reserve wheels, they have a fairly contained weight of 1,514 g in their lightest option that includes the splendid DT Swiss 180 hubs.
Cervélo S5 2023 – Set-ups
The new Cervélo S5 will be available as a kit with frame, cockpit, fork and seatpost or in 4 setups with the top SRAM and Shimano groupsets, for which prices have not yet been confirmed.
Cervélo S5 SRAM Red eTap AXS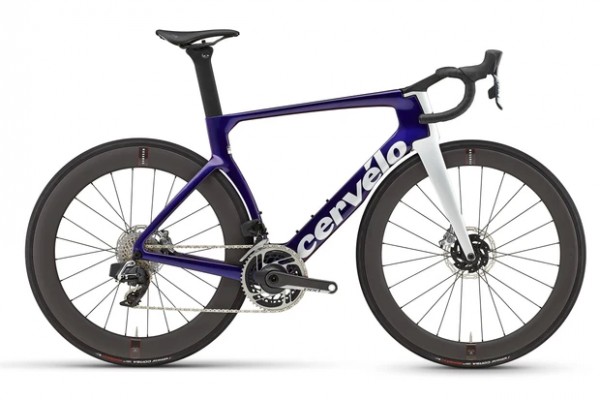 Frame: Cervélo S5
Groupset: SRAM Red eTap AXS with power meter
Wheels: Reserve 52/63 with Zipp ZR1 SS hubs
Tyres: Vittoria Corsa TLR 700x28c
Seat post: Cervélo SP20 carbon
Handlebar: Cervélo HB14 carbon
Saddle: Selle Italia Novus Boost Evo SuperFlow Carbon
Cervélo S5 Dura-Ace Di2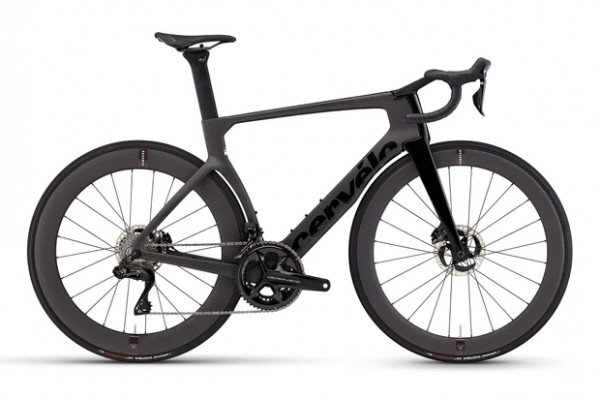 Frame: Cervélo S5
Groupset: Shimano Dura-Ace Di2
Wheels: Reserve 52/63 with Zipp ZR1 SS hubs
Tyres: Vittoria Corsa TLR 700x28c
Seat post: Cervélo SP20 carbon
Handlebar: Cervélo HB14 carbon
Saddle: Selle Italia Novus Boost Evo SuperFlow Carbon
Cervélo S5 Force eTap AXS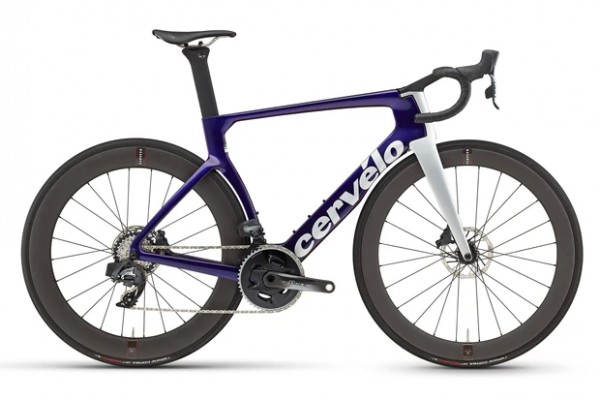 Frame: Cervélo S5
Groupset: SRAM Force eTap AXS with power meter
Wheels: Reserve 52/63 with Zipp ZR1 SS hubs
Tyres: Vittoria Corsa TLR 700x28c
Seat post: Cervélo SP20 carbon
Handlebar: Cervélo HB14 carbon
Saddle: Selle Italia Novus Boost Evo SuperFlow Ti
Cervélo S5 Ultegra Di2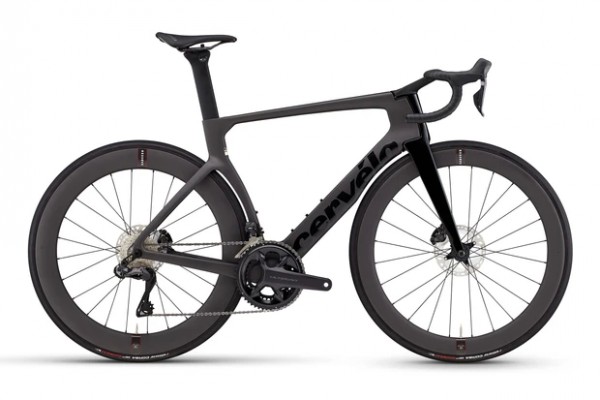 Frame: Cervélo S5
Groupset: Shimano Ultegra Di2
Wheels: Reserve 52/63 with Zipp ZR1 ST hubs
Tyres: Vittoria Corsa TLR 700x28c
Seat post: Cervélo SP20 carbon
Handlebar: Cervélo HB14 carbon
Saddle: Selle Italia Novus Boost Evo SuperFlow Ti