The Cervélo R5-CX on which Van Aert is dominating the cyclocross season
Belgian Wout van Aert is dominating the 2021-22 cyclocross season with an iron fist and all the races he has won have been with the brand new Cervélo R5-CX under his feet. A bike that is not yet on the market but by the time it comes out it will have a track record that other brands would love.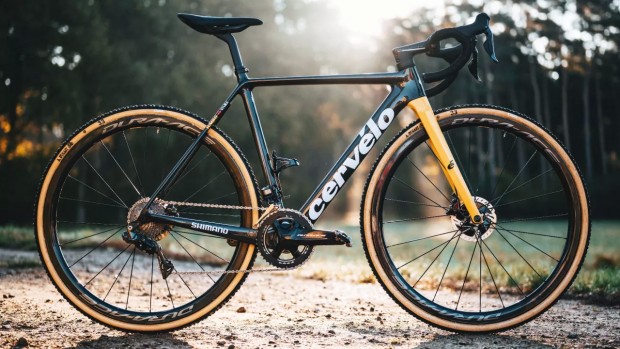 Wout van Aert's Cervélo R5-CX
It can be said that multiple world champions Marianne Vos and Wout van Aert were the ones who forced Jumbo Visma sponsor Cervélo to develop a cyclocross bike if the Canadian brand did not want to see them use other brands' bikes for their CX seasons.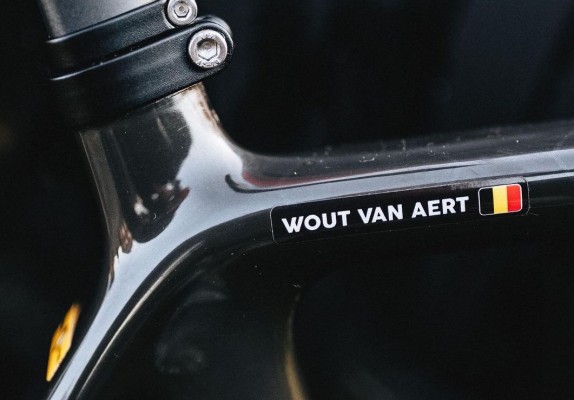 This is how the new Cervélo R5-CX was born, a bike focused on uncompromising CX racing and clearly inspired by the brand's road model.
On this bike you won't find any mudguards or other accessories, in fact only a bottle cage can be mounted on the seat tube, as the CX regulations only allow a bottle cage to be carried if the temperature in the race is high.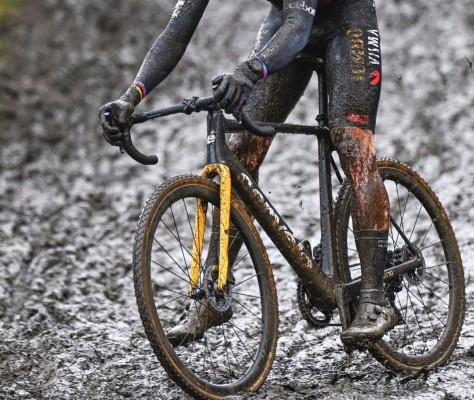 Both Van Aert and Vos seem to have had a lot of input in the development of this bike, which comes with a bottom bracket height 11mm higher than the road model and a T47 bottom bracket. A good thing considering the amount of obstacles this bike has to overcome and the number of times it will have to be disassembled and cleaned.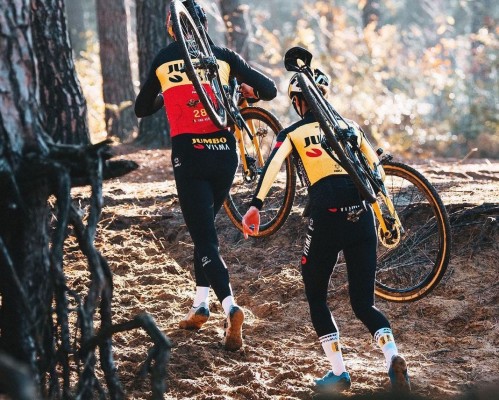 The D-shaped seat post is the same as on the road bike, but this time it uses a double clamp capable of withstanding all types of mounting and dismounting in the worst conditions. This shape also absorbs vibration better.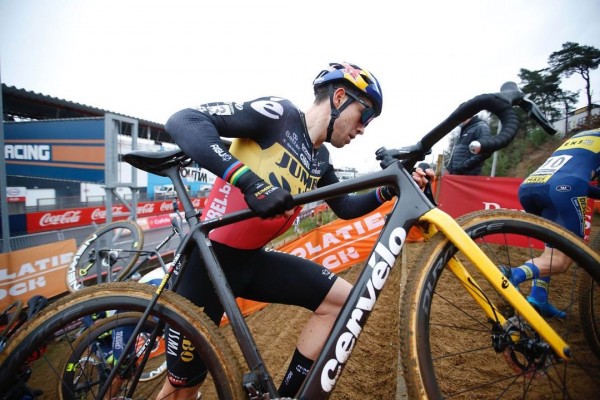 In terms of geometry, the R5-CX has a shorter stack than its road version (580 mm in the Van Aert size 58), maintains the same reach (398 in size 58), the saddle angle is steeper at 73° and the steering angle is more relaxed at 71.5°. In addition, it has a longer wheelbase and obviously a much larger wheel arch.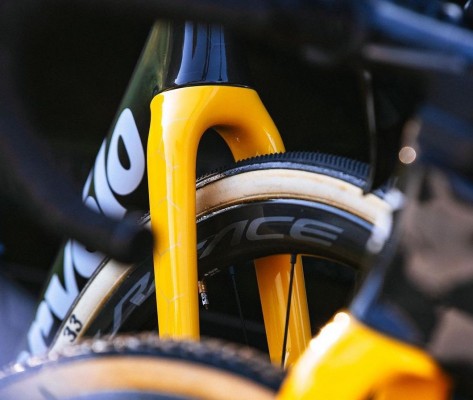 The models of Wout van Aert and Marianne Vos are equipped with Dura Ace Di2 11v electronic groupsets, and it seems that there will only be an electronic option to avoid cable entries and exits and to combat water and mud.
At the moment Wout van Aert rides a size 56 and Marianne Vos a 51, but it is expected that there will be four sizes in total from 51 to 58.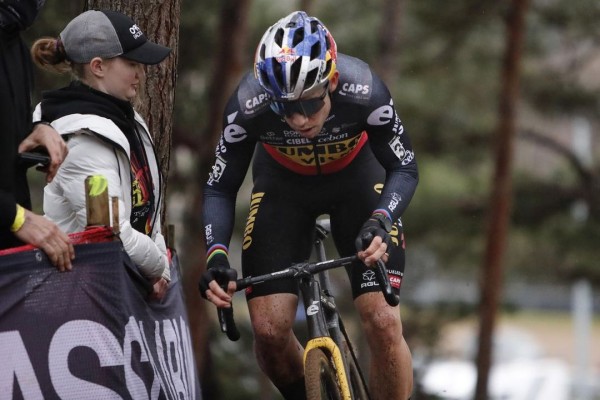 No pricing or fitment information has been released by the brand and it is expected to be available in the Cervélo catalogue by spring 2022.