Cavendish is already an Astana-Qazaqstan rider
The agreement between Astana and Mark Cavendish is finally official, and he will have the opportunity to take over Eddy Merckx's record of 34 stage victories in the next Tour de France. The 37-year-old British rider has signed with the Kazakh team for this season only, which will be the 17th of his career.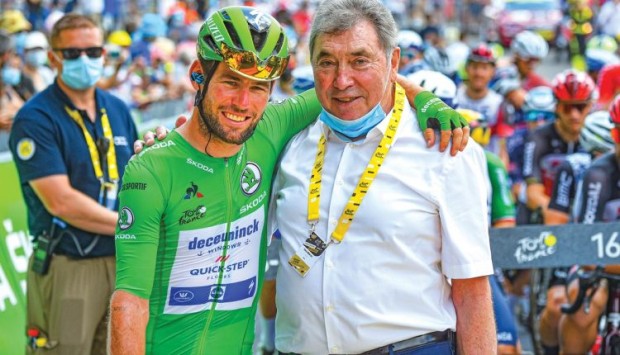 Mark Cavendish's uncertainty is over
Mark Cavendish has lived a stressful preseason until the outcome of a story that ended with the communiqué sent by the Astana-Qazaqstan team itself confirming what seemed an open secret since mid-December but which was not confirmed.
A story that started after the disagreement with Patrick Lefevere after his non-call to be part of the team that would participate in the Tour de France 2022. A breakup that made Mark Cavendish look for a new alternative that would give him the opportunity to get that stage victory that he lacks in the Tour de France to beat the 34 achieved by Eddy Merckx and that he managed to equal in 2021.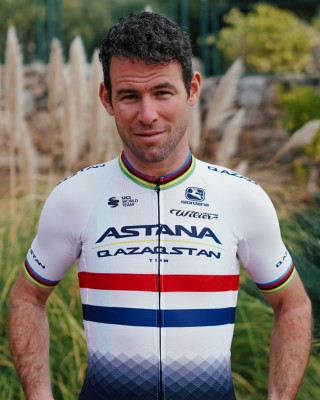 The option chosen by Cavendish was B&B Hotels, which practically had a guaranteed invitation to the French round. What the Isle of Man rider didn't count on was the problems in the search for a new sponsor, which ended with the disappearance of the team with December already approaching. It was time to look for a plan B urgently.
Fortunately, Astana's sudden termination of Miguel Angel Lopez for his alleged involvement in a doping trafficking scheme left a vacancy for Mark Cavendish, which he has been able to take advantage of despite being a team in which the role of sprinter has not traditionally been relevant. However, in recent seasons, Mark Cavendish has a more versatile attitude that, for example, led him to brilliantly win the last British championship.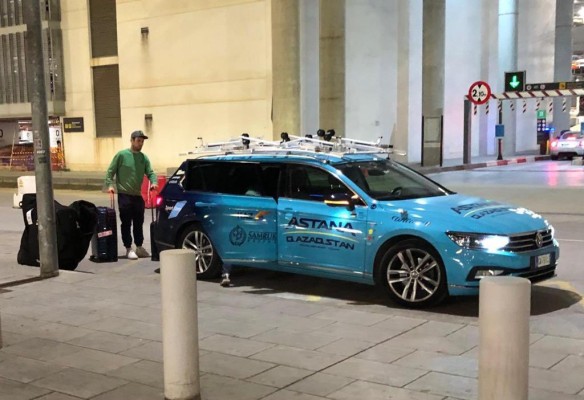 Despite being present at the first preseason training camp in Alicante, the signing was not finalized until, finally, a couple of days ago Mark was photographed while being picked up by an Astana car at the airport, which indicated that the agreement that has been confirmed today would have been reached.
In his first statements following his signing, Mark Cavendish noted that "I've already enjoyed a long career, but the enjoyment and hunger to win is as strong as ever. I look forward to being part of a winning team".
Alexandr Vinokurov said that "the arrival of a sprinter in our team is a challenge, but we are ready to face it. We see new paths and possibilities. In any case, the goals remain the same: victories in any type of race".