The Canyon Lux with which Andreas Seewald won the 2021 XCM World Championships
Germany's Andreas Seewald won the 2021 MTB Marathon World Championships last weekend on the island of Elba, Italy. He did it on a Canyon Lux special edition One World and here we take a look at the set-up and details.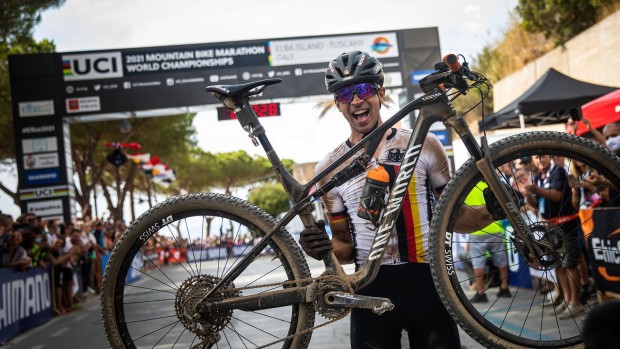 Andreas Seewald's Canyon Lux One World in detail 
All the riders agreed that this edition of the World Championships was very tough because of its route and elevation, but above all because of the furious pace that was set at the beginning of the race and which Seewald was able to take part in and overcome, unlike what happened with other favourites such as Nino Schurter himself.
Focusing on the mountain bike, we are looking at a Canyon Lux full suspension bike. A model that already won this title in 2019 with Pauline Ferrand Prevot, a year in which the Frenchwoman also won the XCO World Championship with the same bike, proving that this is one of the most versatile bikes on the market.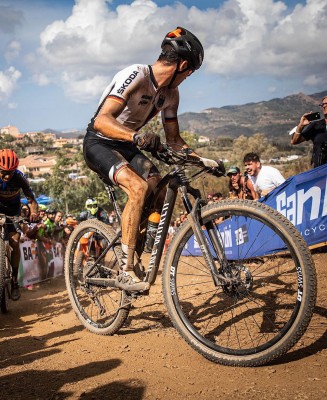 This time, Seewald's Canyon did not display the brand name on the frame, but One World instead. This is a special design that Canyon presented at the last World Cup in Val di Sole and which all the brand's riders rode. Canyon wanted to raise awareness of the fact that we are all part of the same planet and the same diverse and inclusive cycling community, as it says on the front of the headset.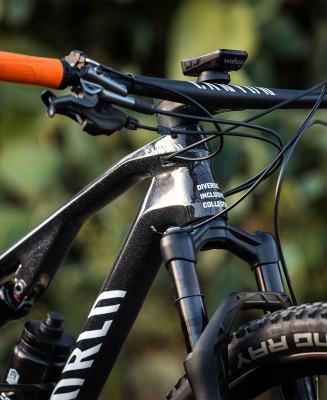 The Canyon Lux is fitted with a 100mm DT Swiss F232 One fork with the DT Swiss R232 One shock, also 100mm, as the perfect companion. And a 60mm D 232 One dropper seatpost.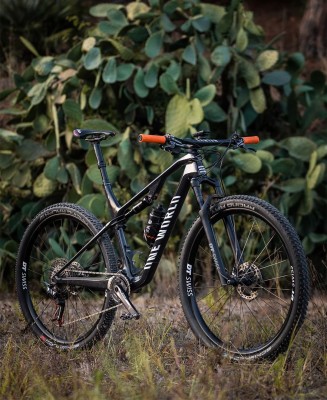 The Swiss brand is also featured on the wheels with the DT Swiss XRC 1200 model. Seewald fitted a Schwalbe Racing Ray tyre at the front and Racing Ralph at the rear, both 2.25". The handlebar was the new CP 0008 model with integrated stem from Canyon.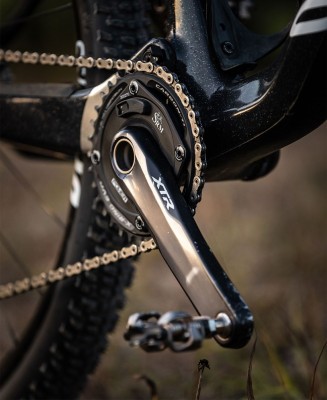 For the drivetrain and brakes he chose the Shimano XTR M9100 groupset, but the chainring was a 34T carbon one from Carbon-Ti. The bottom bracket was fitted with an SRM power meter.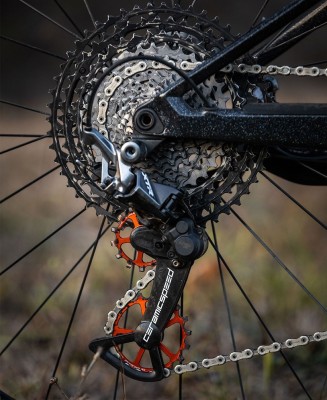 The rear derailleur has a cage with oversized CeramicSpeed bearings, the OSPW X model.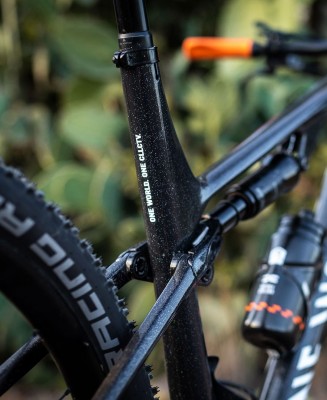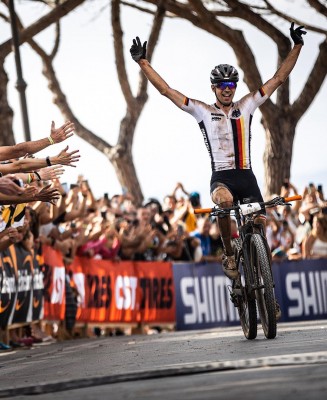 What do you think of Andreas Seewald's set-up to take the rainbow XCM World Champion's jersey after more than 6 hours of racing? We read you on our social networks!