Canyon will attract drivers with SUV bikes and cargo bikes
Canyon has made urban cycling one of its top priorities for the coming years. The CEO of the German manufacturer, Nicolas de Ros Wallace, explained that they intend to seduce drivers with their Pathlite 'SUV' and other models -including a cargobike- which are still to come.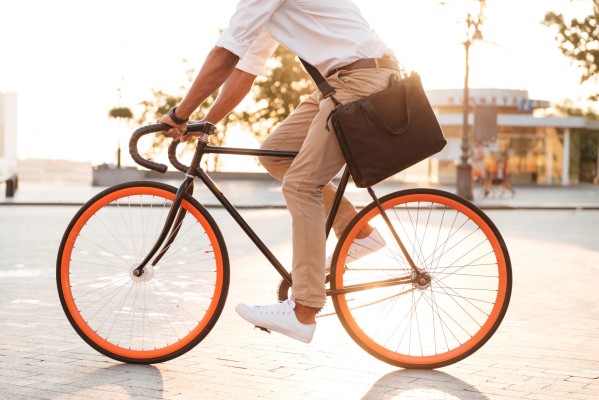 Canyon goes for urban bikes
Speaking to the Financial Times, de Ros Wallace expressed the potential the brand sees in urban bikes. In fact, they have set themselves the ambitious target of doubling sales of urban bikes in just three years.
They expect that by 2025, urban sales will also double their share of total sales to represent 20% of all bikes sold (compared to 10% today).
In this sense, de Ros Wallace explained that more robust models suitable for the needs of the urbanites -such as shopping- are "a key priority".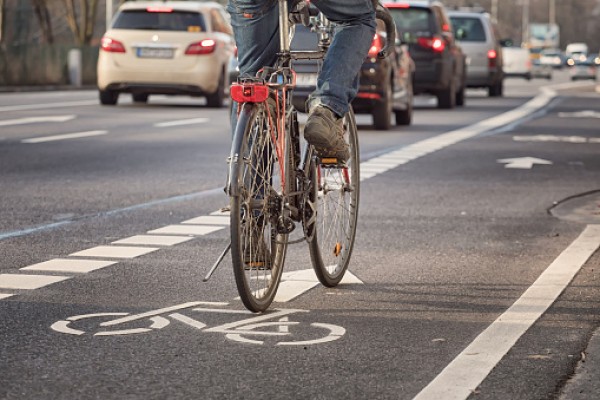 Canyon wants to take advantage of the changing trend towards more bike-friendly cities
The bicycle market is booming. The pandemic has given a boost to a sector that is now setting record figures. In view of this, Canyon expects to put a lot of its efforts into urban bikes. "We see a huge growth in urban cycling," said the CEO.
The truth is that many cities are giving bicycles a prominence that until now was reserved for cars and other motorised vehicles.
A change that has not gone unnoticed by de Ros Wallace, who will be one year at the helm of the brand next March. "All cities are moving towards (sustainable) mobility and building bike lanes," he explains.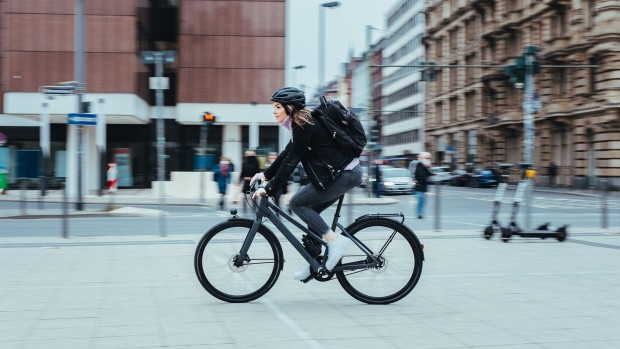 Attract drivers with a SUV and a cargobike
According to his thesis, this new mobility concept is also accompanied by a change in the mentality of users, who see fuel prices rising and feel the need for a more active lifestyle.
Canyon's aim is to spread the cycling spirit to drivers. "If you live in a city and you want to get from A to B, you don't need a car," he tells the Financial Times.
To back up this argument, de Ros Wallace points out that the benefits exist even in the case of high-end bicycles, because compared to traditional motor vehicles, they are "cheaper, more sustainable, you don't pay insurance and you can park them anywhere".
But no matter how much the wind is blowing in the bicycles' favour, convincing city commuters to stop driving may not be an easy task. Canyon has therefore developed a strategy to seduce drivers.
First of all, the Pathlite 'SUV', an urban model launched in April this year with a surname - SUV - that emulates the name of the car and already gives an idea of what Canyon wants to transmit. It is an "all-terrain" city bike; roughly speaking, it is an urban electric bike with 2.5" tyres, 750Wh battery, Bosch Performance Line CX motor and pannier rack.
Secondly, Canyon is preparing a number of launches. Without going into detail, de Ros Wallace merely said that most of them will also be electric and will be launched within the next three years. He also said that one of them will be a cargo bike.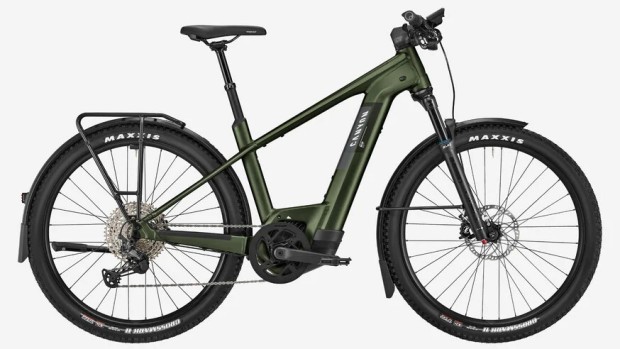 The bet goes beyond bikes
Canyon is also investing in apps that advise cyclists on routes, safety and maintenance. A new path for the Germans, who want to establish themselves in a market other than that of bike manufacturers alone.