The new Cannondale Synapse now available in aluminum
Cannondale evolves its interesting entry-level range by creating a Synapse, its gran fondo bike, made with aluminum as protagonist and complete set-ups including SmartSense smart lights. A bike to get into road cycling with all the guarantees.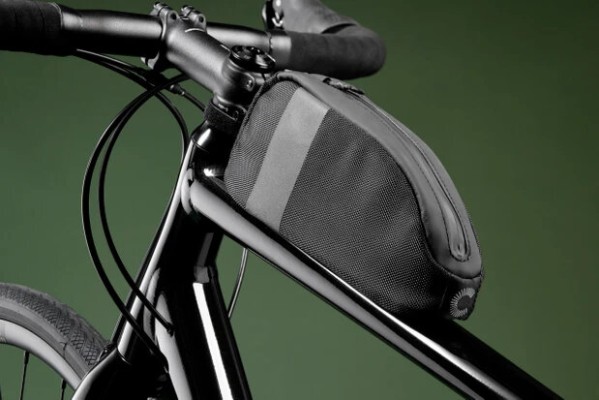 Cannondale boosts its entry-level range with the revamp of the Synapse AL
Often we only focus on the bikes that crown the catalogs of each brand, ignoring in many occasions the entry-level models that we have all gone through in our beginnings and that are so necessary as a starting point in this sport for many people.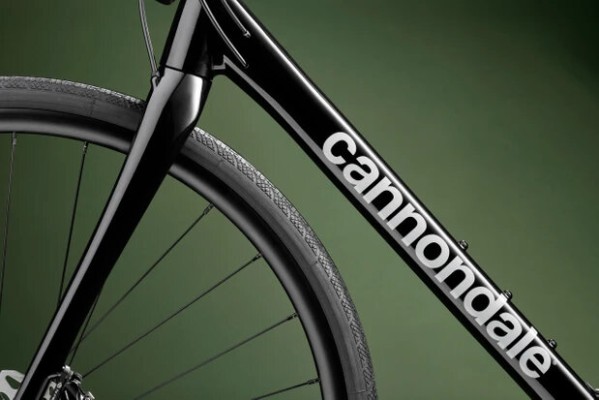 In the Cannondale range, this slot is occupied by its Synapse model with an aluminum frame, in this case, C2 SmartForm aluminum, as opposed to the CAAD used by its flagship models made of this material.
We remind you that the Synapse model is the long-distance proposal of the North American company. A bike oriented to cyclotourism and long tours, offering a more relaxed position on the bike and maximizing the absorption capacity. These are qualities that the brand is also trying to transfer to its aluminum model.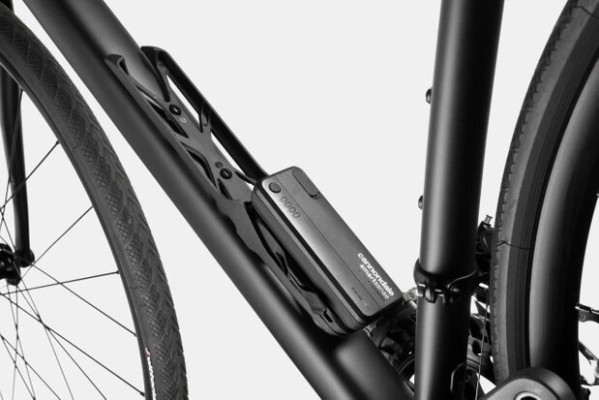 This new version of the Cannondale Synapse AL has a wide wheel arch that allows the use of tyres up to 32 mm, far from the orientation that this type of bike is acquiring in the catalogs of other brands that flirt with gravel in this aspect. 30 mm tyres are fitted as standard to maximize comfort.
Fully equipped
This new Cannondale Synapse AL stands out for its adoption of the SmartSense technology used by the bigger carbon models. It is a set of integrated lights that are powered in a common way thanks to a unit located at the base of the down tube. The rear, in turn, incorporates an implementation of the Garmin Varia radar system that allows detection of approaching cars as a virtual rear-view mirror.

In addition, the Cannondale Synapse AL is designed for multipurpose use, including threads for mudguards and on the top tube to attach a useful bikepacking bag that the brand offers as an optional accessory.
Also noteworthy is the upgrade of the two set-ups, of the three available options, which now use hydraulic brakes instead of the mechanical brakes that were previously fitted and which are retained in the most basic option.
Cannondale Synapse AL: Set-ups and prices
Cannondale offers us three set-ups of its entry-level bike, starting from an approximate price of 1,300 € for its Shimano Sora 9-speed and having as a more complete option the one equipped with Shimano 105 mechanical 11-speed, which will cost around 2,150 €. These are the detailed set-ups of the three bikes: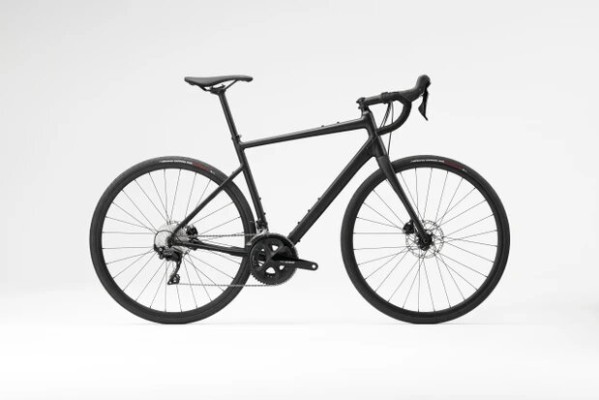 Cannondale Synapse AL 1
Approximate price: 2,150 €
Frame: Synapse Aluminum
Groupset: Shimano 105
Handlebar: Cannondale 3 aluminum
Stem: Cannondale 3 aluminum
Seatpost: Cannondale 3 aluminum
Saddle: Fi'zi:k Aliante Delta
Wheels: DT Swiss R470
Tyres: Vittoria Zaffiro Pro 700x30c
Cannondale Synapse AL 2
Approximate price: 1,800 €
Frame: Synapse Aluminum
Groupset: Shimano Tiagra
Handlebar: Cannondale 3 aluminum
Stem: Cannondale 3 aluminum
Seatpost: Cannondale 3 aluminum
Saddle: Fi'zi:k Aliante Delta
Wheels: DT Swiss R470
Tyres: Vittoria Zaffiro Pro 700x30c
Cannondale Synapse AL 3
Approximate price: 1,300 €
Frame: Synapse Aluminum
Groupset: Shimano Sora
Handlebar: Cannondale 3 aluminum
Potencia: Cannondale 3 aluminum
Tija: Cannondale 3 aluminum
Sillín: Fi'zi:k Aliante Delta
Ruedas: DT Swiss R470
Cubiertas: Vittoria Zaffiro Pro 700x30c