The latest from Cannondale is impossible to obtain
Cannondale has just announced a new high-flying collaboration, this time teaming up with British fashion designer and icon Stella McCartney to create a series of 18 unique bikes that will be showcased as true pieces of art.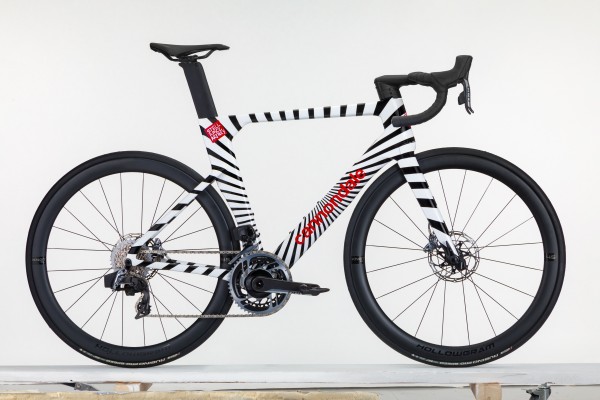 Cannondale x Stella McCartney 
Once again Cannondale is teaming up with a fashion brand to present a joint collection, but this time it's very different. If a few months ago we saw Cannondale and Palace presenting a complete range of products that were on sale in the shops of both, now the Cannondale x Stella McCartney bikes are presented as authentic works of art that will only be on display for a limited time in the Stella McCartney shops in Shanghai, Tokyo, London and New York.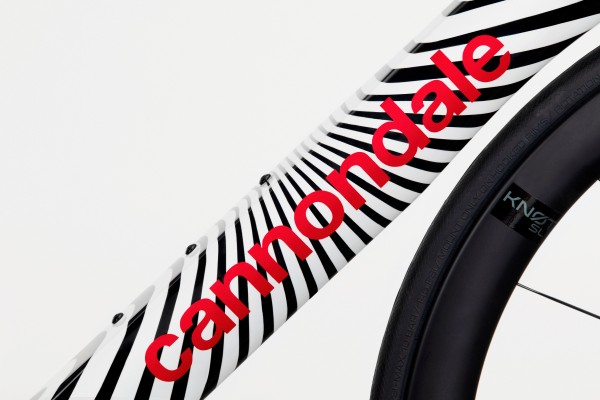 The 18 hand-painted bicycles are divided between the limited edition SystemSix, SuperSix EVO and EVO CX models and their paintwork has been designed by three emerging artists featured in Stella's Autumn/Winter collection: Ed Cutis from London, Myfawnwy (Maisie Broome) from New York and Tom Tosseyn from Antwerp. These are exclusive hand-painted bicycles that are not available for purchase and will not go into production.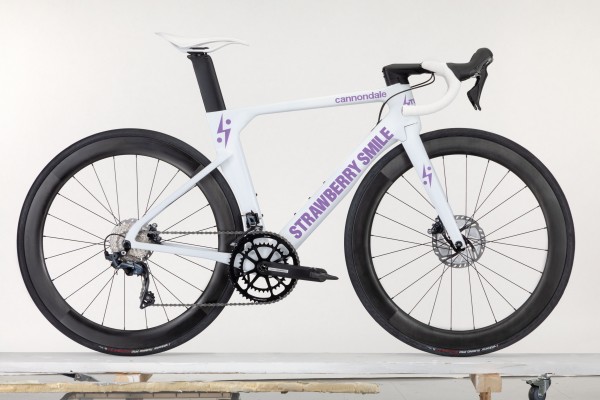 The brand says the artists have brought their avant-garde artistic approach to Cannondale and the result is a bold, eye-catching interpretation of some of the world's fastest bikes.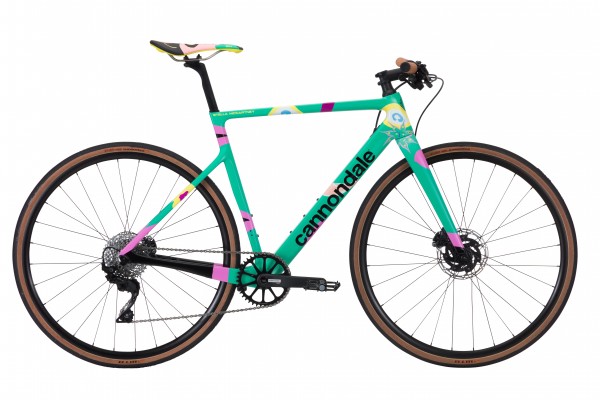 These 18 hand-painted bicycles represent a mutual commitment to sustainability, taking into account that cycling offers important benefits for both people's individual health and the planet as a whole. Stella McCartney knows this well, as someone who lives and breathes cycling as part of her daily life and expressed this herself:
"As a lifelong cyclist and someone who rides their bicycle every day to work, I could not be more excited for my new shared journey with Cannondale. The bikes we have created embody our common values and vision – blending beauty and desirability with a sense of responsibility to the next generation"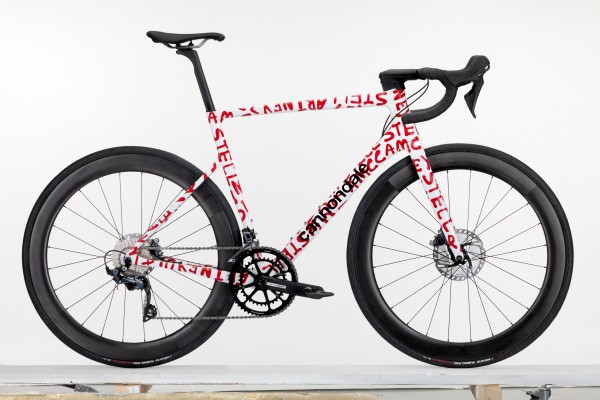 The bikes will be on display in the most representative Stela McCartney shops until November 17th. Here are the models that will be in each shop and the locations:
Shanghaii: SuperSix EVO Ed Curtis - L191, No.701 Fuchun road, Hangzhou Mix City, Jianggan district, Hangzhou, China
Tokyo: SystemSix Tom Tosseyn - 3 Chome-16-12 Minamiaoyama, Minato City, Tokyo 107-0062, Japan
London: SuperSix EVO Ed Curtis - 23 Old Bond St, Londres W1S 4PZ, UK
New York: SuperSix EVO SE Myfawnwy - 112 Greene St, New York, NY 10012

You can find more information on the Cannondale website.