What professional cyclists such as David Valero or Iván García Cortina have for breakfast
Breakfast is one of the most important meals of the day if we take into account that it is the previous food to most training sessions or competitions, so it is always interesting to know what professional cyclists choose and what are their habits. 
This is what cyclists David Valero, Carlos Rodriguez and Iván García Cortina have for breakfast
A few weeks ago, the RFEC published on its website an article where it directly asked 3 of the most important Spanish cyclists of the moment what were their breakfast habits. This is what the medalist and current leader of the UCI ranking in XCO, David Valero (BH Templo Cafés), and the road cyclists Carlos Rodriguez (Ineos Grenadiers) and Iván García Cortina (Movistar Team) explained.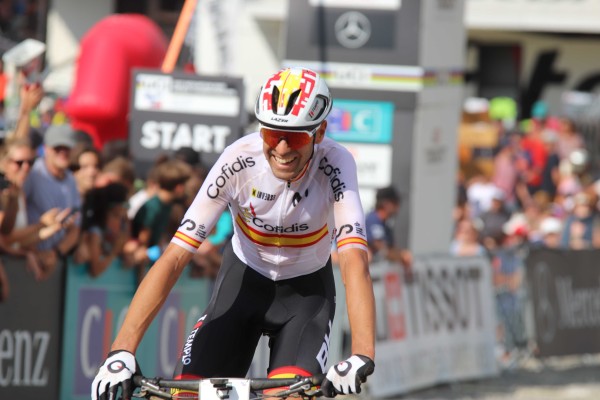 Eggs, oatmeal, bread and fruit is what David Valero eats on a normal day
"On a normal training day I usually eat breakfast an hour and a half to two hours before I go out. We usually have a lighter breakfast than in competition, putting some protein in an omelet or scrambled eggs, some oatmeal (60 or 70 grams) and then maybe some bread and a piece of fruit (orange or banana). On those days I also usually drink black coffee and during training I start with a banana, a bar and then a gel if I have any series. And on long-distance days I always stop for a piece of toast and a coffee."
"On competition days I usually have breakfast about three and a half hours before and I usually have a pretty heavy breakfast: I like to have rice for breakfast, with scrambled eggs and maybe a bit of turkey. A piece of fruit, I usually have an orange, and a black coffee to get me going. Also, before the race I usually have a banana and a carbohydrate bottle."
Carlos Rodriguez's breakfast depends on training
"Depending on the training I have and the intensity I usually vary my breakfast. But I always have a source of protein like eggs or yogurt.... And I accompany it with bread, a bit of avocado...".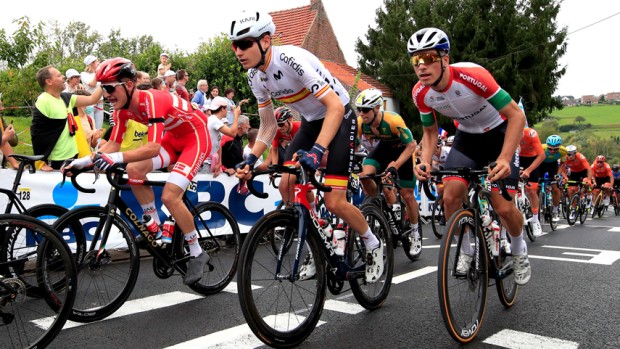 "On a harder day I can also get some oatmeal to increase the amount of carbohydrates, or also jam. As for the drink, I usually drink coffee and if it's going to be a hard day, juice as well. It will depend on the day and what I feel like."
"During the training itself I usually take a bit of everything. Depending on how it is in terms of intensity, I use gels, bars or a bit of fruit, like a banana."
Coffee and toast for Iván García Cortina
"On training days I usually have breakfast two hours before, with calm. I always have a double black coffee for breakfast, two slices of toast, one with ham or jerky and the other with jam. Afterwards, if it's a race or hard training, longer than normal, I also have a bowl of oatmeal and cereal with protein and vitamins."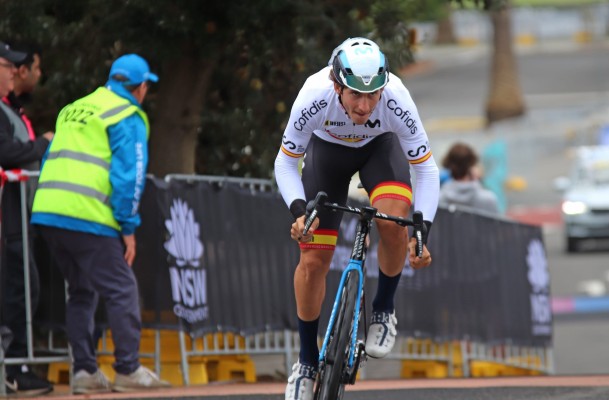 "When training I drink a bottle an hour and eat something every forty minutes or so; the normal is about 100 grams of carbohydrates per hour. It depends on the training, I eat bars and gels, and if it's a more relaxed training session of riding and accumulating kilometers, we usually stop for coffee and toast."