New BMC Fourstroke AMP LT: electric excellence
The new BMC Fourstroke family is completed with its latest model, the AMP LT. A lightweight electric mountain bike that combines all the innovations and features of its traditional version with the revolutionary TQ-HPR50 motor, the most natural and quietest on the market.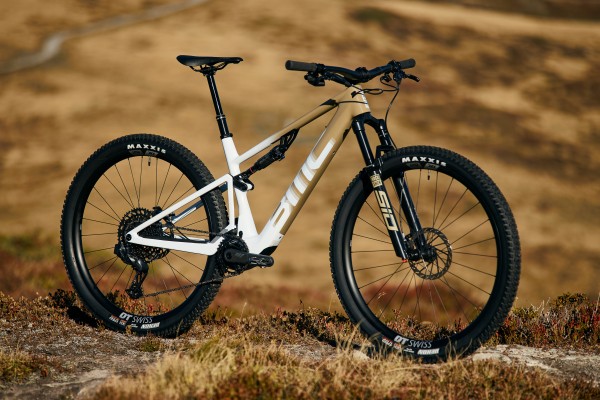 New BMC Fourstroke AMP LT: the best of both worlds
A few days ago the new BMC Fourstroke 2023 was unveiled, one of the most advanced and innovative mountain bikes on the market and which arrived in a very complete range under the same frame. Now the family has been extended with an electric version, the new Fourstroke AMP LT.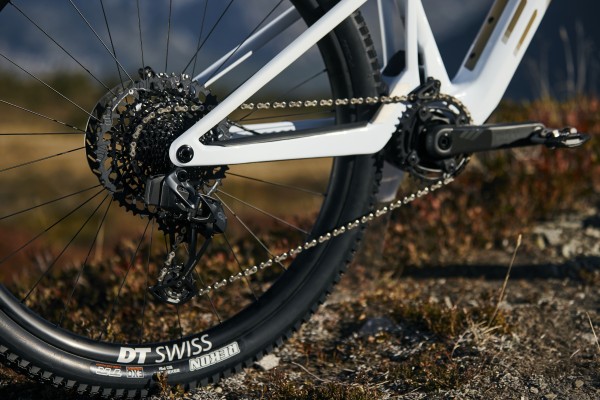 This is a new generation electric mountain bike, one of those that you have to look at several times to know that it contains a motor and a battery inside, incorporating the new TQ-HPR50 electric system. A harmonic ring drive motor, an integrated 360 Wh battery, an integrated 2" display and a remote control on the handlebars make up the lightest system in its class at 3.9 kg. The total weight of the bike, in its top-of-the-range version, is 15.9 kg ready to ride.
We don't have any specific figures from the brand on the range, but in our first test we were able to cover about 40 km with 1000 m of elevation gain on a demanding route and we arrived with almost 30% of the battery remaining.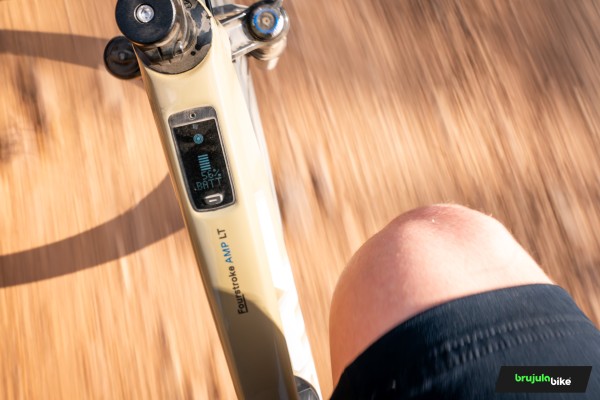 Before riding this Fourstroke AMP LT, we had already had the opportunity to test the TQ-HPR50 and indeed, it represents a significant improvement in terms of natural pedalling and silence, so it seems to us to be the best match for this eMTB.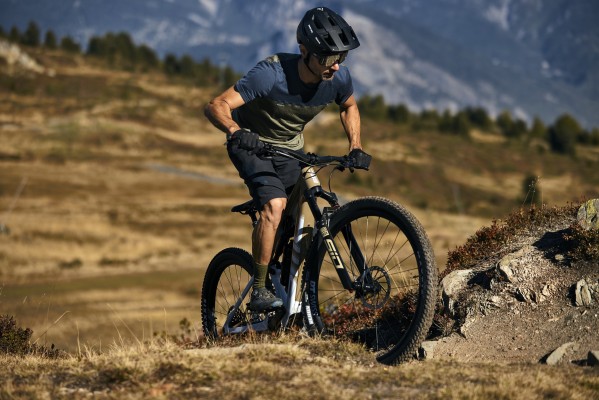 As we say, it's the same frame as the Fourstroke 2023 family, so this AMP LT also benefits from the updated APS suspension system. A virtual pivot system with dual linkage offers the best traction and force separation on the market with exceptional stiffness. And the new Big Wheel Concept Race geometry with a 66.5° steering angle, 77° saddle angle, extended reach and fairly short 429mm chainstays.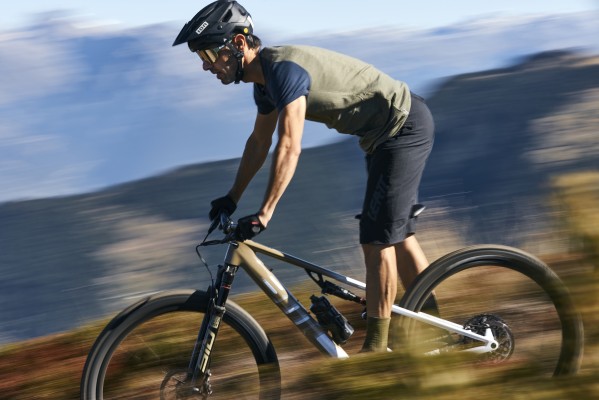 In terms of design, this model also includes the possibility of mounting two bottle cages on the down tube, the internal cable routing is fully routed from the front of the headset through the bottom bracket to the rear triangle. The handlebar stopper and frame guards are integrated and it has a 60mm wheel arch that allows for mounting tyres up to 2.4".
BMC Fourstroke AMP LT: Models, prices and availability
This new lightweight electric bike from BMC is available in 4 sizes (S, M, L and XL) and 7 models ranging from €6,899 to €13,999. Here is the full range with prices and availability
BMC Fourstroke AMP LTD - 13.999€ - available from December 2022
BMC Fourstroke AMP LT ONE - 9.999€ - available from December 2022
BMC Fourstroke AMP LT TWO - 7.999€ - available from February 2023
BMC Fourstroke AMP LT THREE - 6.899€ - available from May 2023
You can find more information and consult the complete set-ups at www.bmc-switzerland.com