The Big 6 have become popular, but who are they?
The obsession with labelling everything in today's society already has one, the Big 6, to identify today's greatest cyclists. Those who in recent years have been attracting all the attention, grabbing headlines and becoming the top favourites in the events in which they race. A privileged generation that is allowing us to enjoy cycling as we have not done for years.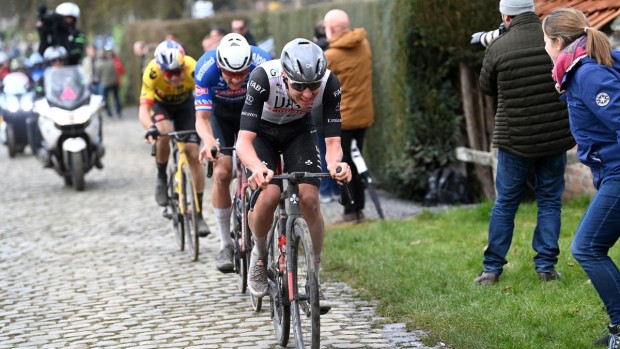 Absolute dominators
In a cycling that enjoys a level and a spectacularity that we have not seen for many years, 6 cyclists dominate the current paradigm with an iron fist, being the top favourites in each and every one of the competitions in which they take part. A select club that has become known in the world as the Big 6 to refer to them.
Obviously, for those of you who follow the sport regularly, they need no introduction. Tadej Pogacar, Jonas Vingegaard, Primoz Roglic, Remco Evenepoel, Wout van Aert and Mathieu van der Poel make up the Big 6 for their overwhelming dominance and, in a way, is largely conditioning the outcome of the races with the rest of the riders more concerned to respond to their offensives than to play their own options.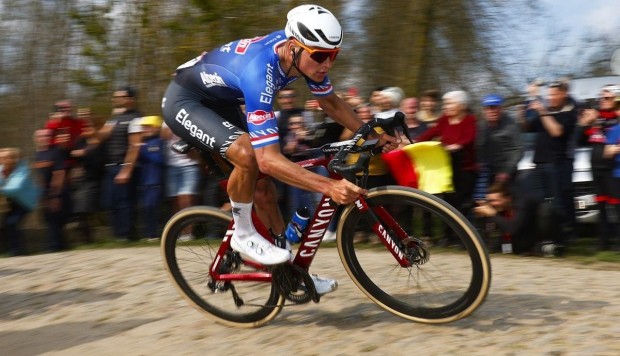 A definition that all of them have deservedly earned, proposing, thanks to their great qualities as cyclists, an offensive cycling without speculation that delights the fan who sits in front of the television waiting for the moment in the race when the offence will be unleashed, far from the conservative cycling we were used to and that reduced the bets to the last kilometres.
In any case, within the Big 6 we would have to establish two large groups. On the one hand, we have Wout van Aert and Mathieu van der Poel, cyclists with a more classicist style and who have extended to road cycling a respectful rivalry that has been astonishing cyclo-cross lovers for more than a decade. However, due to their characteristics, in the road world we only enjoy their battles during the spring classics season, which this year have clearly gone in favour of Van der Poel with his convincing victories in Milan-San Remo and Paris-Roubaix.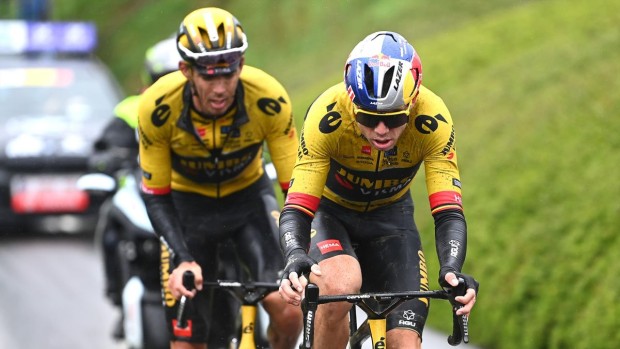 Van Aert is undoubtedly the most complete rider at the moment. Not only is he capable of winning in the classics, but after that he is also a major force for Jumbo-Visma, working for his team on all types of terrain, from an alpine stage to a flat day. On top of that, he has the skill and speed to be able to win a pure sprint in an entire Tour de France and the time trial ability to compete against the best. It has even been speculated that he would be a rider capable of leading the general classification of a grand tour.
Van der Poel is more of a specialist rider who shines at his best in the classics. Outside of the classics, he becomes a stage-hunter in the tours in which he competes, although last year he only shone at his level on occasional days. This year, after his fantastic spring, he will be looking for his second peak of form with a good performance in the Tour de France, which will serve him as a preparation to face another of his pending challenges such as the World Championship, on a course that could be ideal for riders of pure strength like him.
The other side of the Big 6 is made up of those who, on paper, are cyclists with a touring profile. In fact, the reigning Tour de France winner Jonas Vingegaard would be the paradigm of the same, with a season completely focused on the Grande Boucle. In fact, he has only competed in 3 stage races so far this season and has disappeared from the spotlight until his next participation in the Critérium du Dauphiné as a prelude to his July challenge. Despite his victory in the Tour as the main exponent, the forcefulness of his select victories has placed him in the Big 6 although he is not as spectacular a cyclist in his performances as the rest of the members of this group.
Next up is Primoz Roglic, the oldest of them all at 33 years of age, but still a rider who can still be relied upon. The former ski jumper's strengths lie in his explosive ability to define on the uphill finishes and his almost infinite fighting ability. He has won three Vueltas a España, and that bitter second place in a Tour de France that he had practically won in 2020 but gave up in the final time trial. He now faces the challenge of adding the Giro d'Italia to his collection of victories, although he is up against another of the Big 6.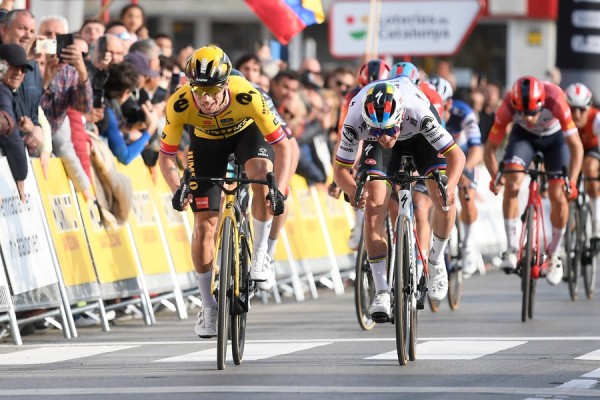 None other than Remco Evenepoel, cycling's latest child prodigy, whose youth categories, in which he was a ruthless rider wherever he went, were no longer enough for him. Despite surprising all who saw him make his debut in professional cycling when he won the Clásica de San Sebastián in 2019, a nasty crash in Lombardy that autumn and his disappointing performance in the 2020 Giro suggested that perhaps it wasn't that big of a deal.
But already last year he took the pulse of the top category and showed what a class rider he is with a dream season that began with a magnificent performance in Liège-Bastogne-Liège, a triumph that he repeated in the same resounding manner a few weeks ago, and continued with a repeat in the Clásica de San Sebastián as a foretaste of his dominance in La Vuelta a España, which silenced the voices that doubted his performance in three weeks. As if that were not enough, the cherry on top of the World Championship put him definitively in the Olympus of cycling at just 23 years of age.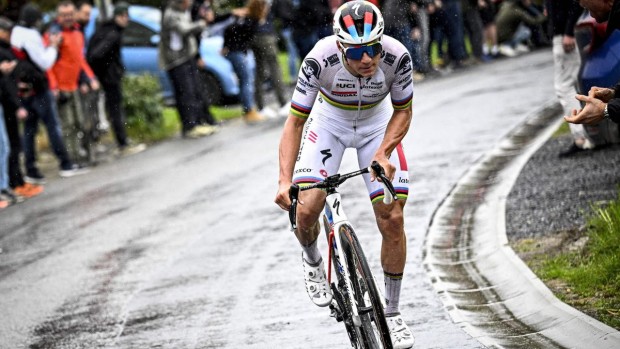 And we will leave for the end the man who many have already described as the new Eddy Merckx, as if that were possible. We are referring to the Slovenian Tadej Pogacar, a true cycling prodigy whose ambition seems to have no limits, achieving everything he sets out to do. Even in defeat, the two-time Tour de France winner has shown himself to be great, when he faced the might of Jumbo-Visma bare-chested in what will surely be one of the most memorable stages of the French round last summer on the road to Granon.
A defeat that has made him more solid and ambitious, having given us a simply unbeatable spring, with exhibitions wherever he went, including the Tour of Flanders, a completely atypical race for a Grand Tour rider. His triumph was followed by an almost absolute domination of the Ardennes, which he was unable to complete after an unfortunate crash in Liège, which could be a burden on his preparation to regain his throne in the Tour de France.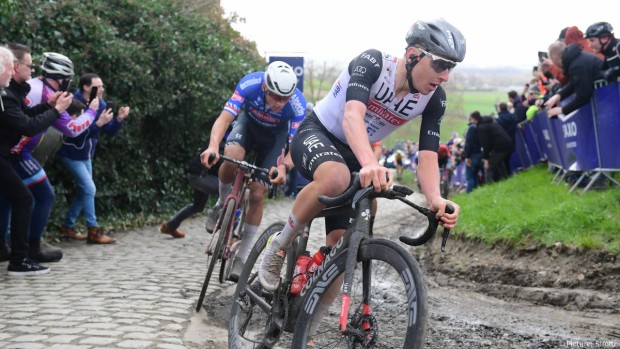 6 cyclists who, for those of us who have been watching cycling for many years, take us back to an era that we had not been able to enjoy, that era that we have heard our parents or grandparents tell us about, when cyclists like Merckx, Ocaña or Fuente fought a real battle in every race in which they took part.