The best road tyres for cycling in the rain
The arrival of autumn and with it the rains often force us to pedal on wet roads, so having good tyres on our bike becomes a necessity to avoid getting scared on the slippery road or ending up with our bones on the ground.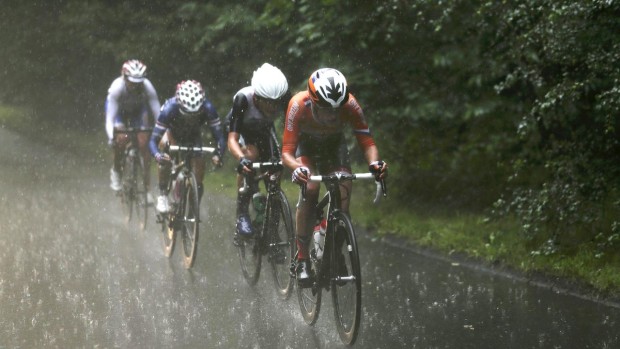 Tyres to avoid wet asphalt becoming a problem
As much as turbo trainers and virtual apps have freed us from cycling on the most unpleasant days during the autumn and winter months, in the end what we like is to go out on the road and at this time of year, we often have no choice but to do so on wet asphalt or, directly, in the rain.
Cycling in these conditions forces us to take extreme precautions given the reduced grip of the asphalt, to which we must add that lines, grids or manhole covers become real traps that can make us lose our verticality on our bike.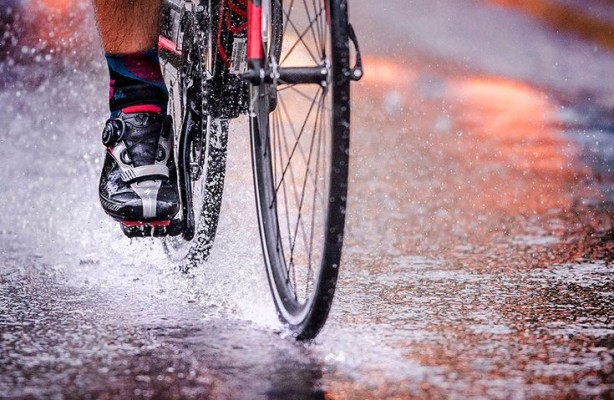 To ensure grip when the road is wet and temperatures are cold, brands have developed specific tyre models using different approaches to maximise grip.
The most basic thing is to have a slightly softer compound capable of achieving better grip, however, this type of tyre is usually included in the range of training tyres, so the duration is also basic and therefore it is not possible to resort to the ultra-soft treads used by the competitive models which, in general, already guarantee optimum grip even in the wet.
Brands also use more prominent tread patterns on these models with grooves designed to expel the water layer that separates the rubber from the asphalt. However, their effectiveness is limited given the small cross-section of road tyres. Finally, in a tyre for autumn or winter use, puncture protection is vital, as rain often fills the road shoulders with pebbles and dirt, which makes punctures easier.
6 perfect tyres for riding in the rain
From the wide range of models available on the market, we have chosen some of the most popular and best proven performers in slippery conditions.
Pirelli Cinturato Velo 
Within the Pirelli catalogue we find a tyre with great performance in the wet and very versatile for those who are looking for a tyre that can withstand the kilometres on different types of terrain and in adverse weather conditions. The Cinturato Velo Tubeless Ready offers great protection against punctures thanks to its Armour Tech casing and its SmartNet Silica compound offers great grip in the wet.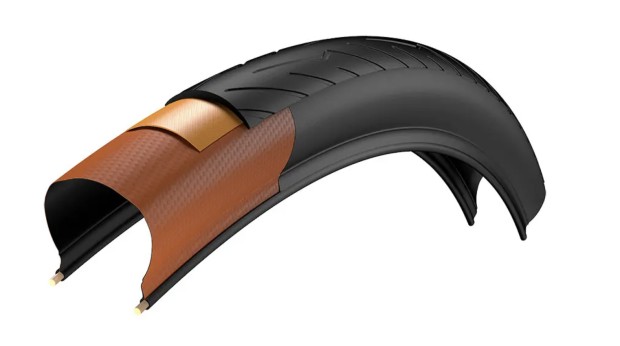 Continental Grand Prix 4 Seasons
The German company has among its training tyres these Grand Prix 4 Seasons, which are designed for a wide range of uses, from cyclotourism to sports use. Its main strength is its great resistance to punctures thanks to the use of a vectran anti-puncture layer and an anti-cut protection from thin to thin. The tread has a marked tread pattern designed to keep the tyre grippy when it rains.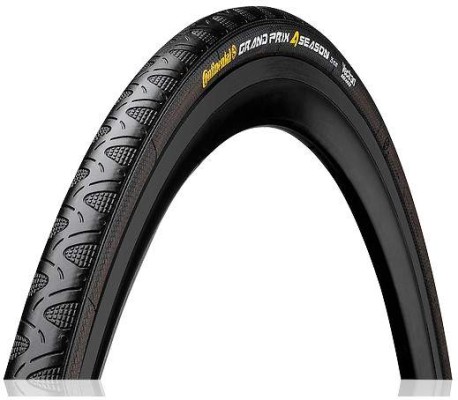 Schwalbe Durano DD
Below its sportier One line, Schwalbe has positioned these Durano tyres as tyres not only for training but also for everyday use when cycling. That's why its DD name refers to Double Defense for its superior resistance to punctures. This is achieved without losing a high level of grip thanks to the brand's Addix compound and the directional grooves of its tread.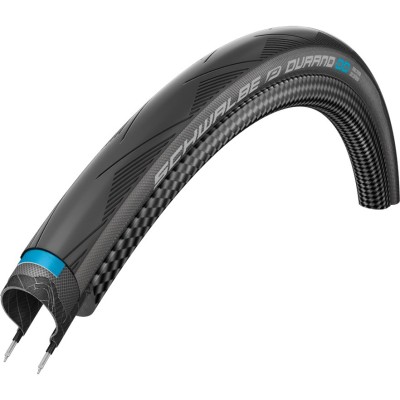 Vittoria Corsa Control
We can also find tyres that look for grip in difficult conditions and maximum protection among the competition models of the brands. One example is these Corsa Control, which are the reinforced version of those used by many professionals in which the 320 TPI cotton casing has more resistant sidewalls and the tread rubber is thicker to resist cuts and increase durability while maintaining a soft compound that guarantees excellent grip. Also available in tubeless version and with black or cream sidewalls.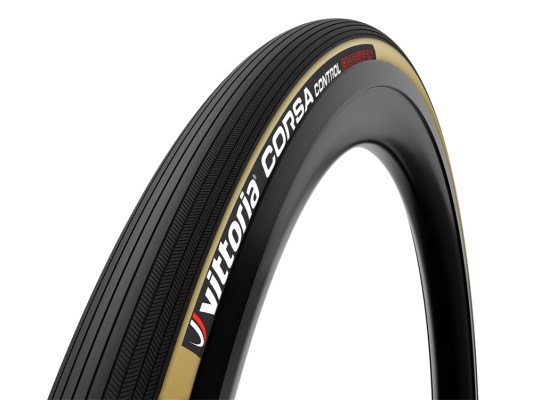 Michelin Power All Season
The French brand has also opted for a version of its top-of-the-range Power model for use on difficult terrain. To achieve its performance, the Power All Season relies on the Grip compound and the generously grooved tread pattern for water evacuation called Hi-Grip. Like other models, the tyre has a high puncture resistance thanks to the usual aramid tread, whose protection is reinforced by a thick 60 TPI casing.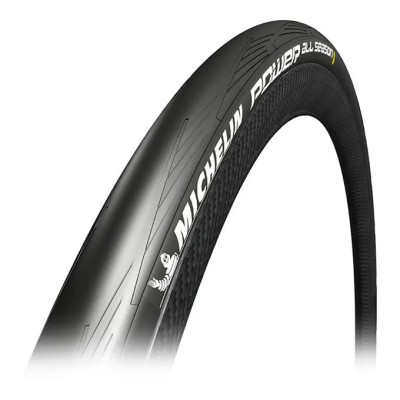 Hutchinson Fusion 5 All Season
Again, the All Season designation refers to tyres intended to offer similar performance to competition models but with greater durability, puncture protection and wet grip. In the case of these Fusion 5 tyres, the ElevenSTORM compound has a directional tread pattern that occupies the entire tread in order to favour the expulsion of water. The thicker rubber and Kevlar protection tread adds durability and puncture resistance. Also available in tubeless version.