7 cycling passes in the Pyrenees that you shouldn't miss
If you take a holiday and travel to the Pyrenees, don't forget to take your bike. Because in the mountain range bordering France there are some of the most important and historic mountain passes in cycling.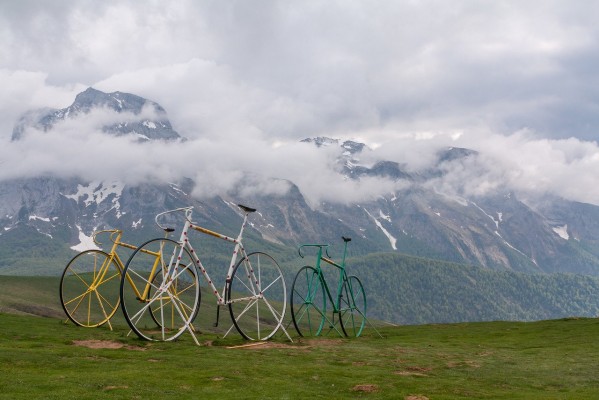 Pyrenees: cycling dreams and suffering
Avoiding the heat and looking for a challenge, the Pyrenees is without doubt an unforgettable experience for any cyclist. Many mountain passes can only be ridden in summer, and the Pyrenean roads are filled these weeks with many amateurs eager to win medals.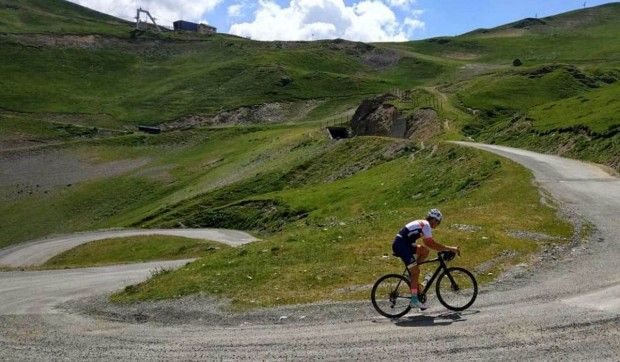 Fit amateurs, because none of these seven mountain passes that we are listing today are a walk in the park. Climbing them requires preparation, as we are talking about the most demanding roads in an already demanding mountain range. If you still dare, take note.
The 7 toughest cycling mountain passes in the Pyrenees
Tourmalet
Country: France
Length: 17.2 km.
Height at finish: 2115 metres
Elevation gain: 1268 metres
Average gradient: 7,3%.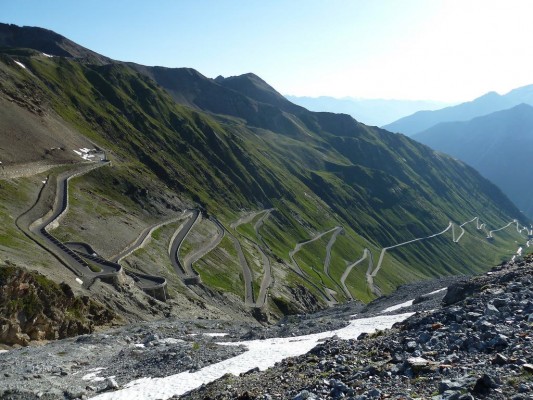 By name, it is undoubtedly the most awarded. Its length makes it a fearsome pass, it is eternal, it never ends, it kills you little by little. Its name has been inextricably linked to that of the Tour de France since 1910. On its slopes we have seen Coppi, Bahamontes, Merckx and Induráin triumph. This year, in the Tour de France 2021, it witnessed one of the queen stages and it did not disappoint. As we say, it is undoubtedly a cycling monument.
Col de Portet
Country: France
Length: 16 km.
Height at finish: 2215 metres
Elevation gain: 1465 metres
Average gradient: 8,3%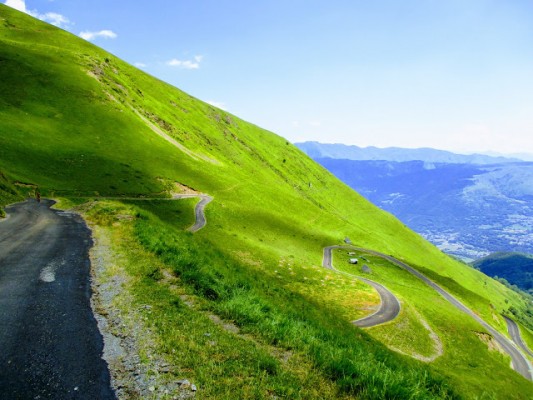 It doesn't have such a name, but the Portet is even harder than the Tourmalet. It has more elevation gain and finishes at a higher altitude, only a little over a kilometre less. In the 2018 Tour it was a very pleasant surprise. In fact, it was just a forest track paved for the occasion from Espiaube, and today it has become a new icon of the French Pyrenees. If you climb it, bear in mind that it is quite inhospitable, that the tarmac is not bad but there are no hard shoulders. And it will take you out of your bones if you're not really strong.
Larrau
Countries: France and Spain
Length: 15,3 km.
Height at finish: 1585 metres
Elevation gain: 1205 metres
Average gradient: 7,9%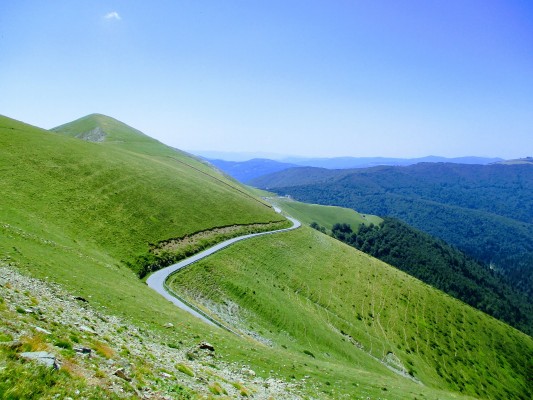 From Auberge, we are talking about a pass of 15.3 kilometres, but from Ochagavía, on the Spanish side, it climbs to 19.3 kilometres but with much gentler gradients. That is why the French side stands out. It made its debut in the Tour de France in 1996 and was the symbol of Induráin's decline after having already won five Tours.
Peyresourde
Country: France
Length: 14 km.
Height at finish: 1569 metres
Elevation gain: 946 metres
Average gradient: 6,8%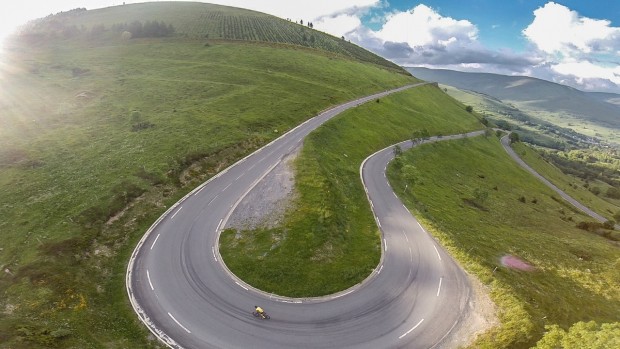 It looks like a minor mountain pass, but the gradients of more than 12% make Peyresourde a great mountain pass. Its other side is longer and gentler, but this French mountain pass is also cycling history: it has been climbed in 61 editions of the Tour. It is a very deceptive mountain pass, because its gradient does not seem very steep but it is climbed in only 14 kilometres.
Aubisque
Country: France
Length: 17,3 km.
Height at finish: 1709 metres
Elevation gain: 1198 metres
Average gradient: 6,9%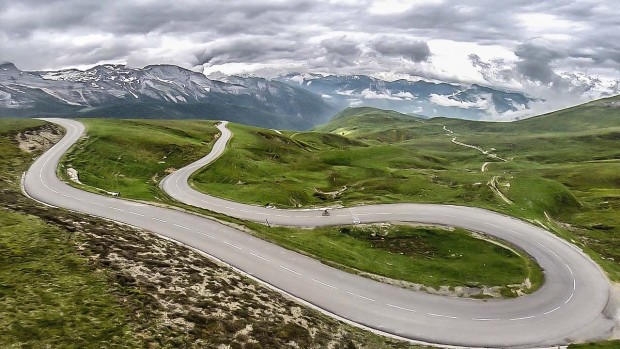 The Aubisque is a bit like the Tourmalet: it is a very long pass, with a lower average gradient but over 17 kilometres long, making it very tough. In addition, it finishes at a very high altitude, at over 1700 metres, where oxygen starts to run out. On the other hand, climbing the slope from Laruns is a crowning achievement as a cyclist and the prize is a priceless panoramic view of the Pyrenees.
Coma Morera
Country: Spain
Length: 14,2 km.
Height at finish: 2205 metres
Elevation gain: 967 metres
Average gradient: 6,8%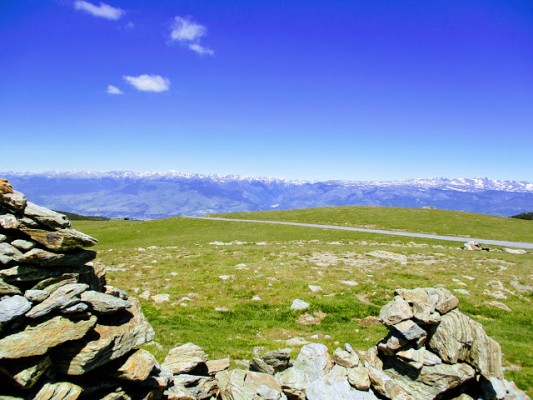 The Coma Morera peak, at an altitude of over 2,200 metres, is a danger. It is a somewhat anonymous climb that puts you on the roof of the Pyrenees and, from a bird's eye view, you can see almost the entire mountain range. There is a short break right in the middle, but from Osséja to the end, everything is practically 10%.
La Gallina
Country: Andorra
Length: 12,2 km.
Height at finish: 1910 metres
Elevation gain: 1019 metres
Average gradient: 8,4%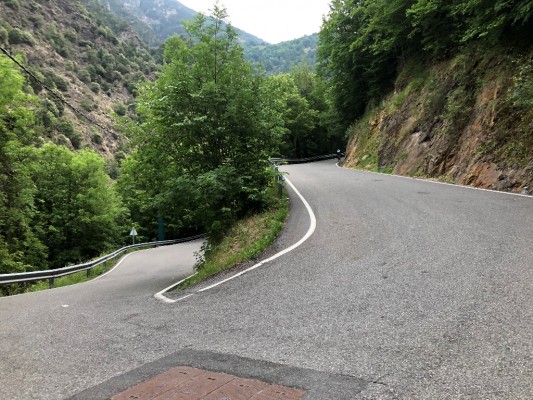 La Gallina is a little shorter but a little harder. Its average of 8.4% is a real wall, with a breathtaking finish. In addition, it is perhaps the one that ends at the highest altitude, very close to 2000 metres, so this also makes it a real adventure. But from start to finish it is a challenge, because the last ramps are tough, but the steepest ones are the first 5 kilometres, so there is no room for laziness. In La Vuelta 2011 it appeared in the programme and in 2018 it saw the great victory in a Grand Tour by Enric Mas.