Best clipless pedals for MTB 2022
Pedals are a very personal component of any cyclist and it is common for them to accompany us from one bike model to another throughout our lives. Here are what we consider to be 5 perfect options when it comes to choosing MTB clipless pedals.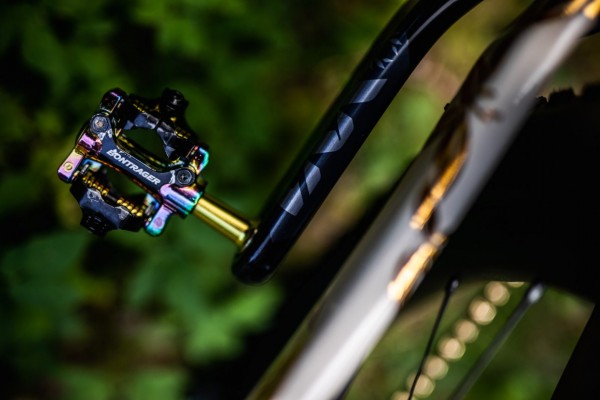 5 of the best MTB clipless pedals in 2022
Choosing the right MTB clipless pedals can mean never having to replace or change them again. With regular maintenance, good pedals can last forever, so we encourage you to make this a component you're not afraid to spend a little extra money on.
For those who still have doubts about their use. Clipless pedals are essential if you want to develop your cycling more effectively. In Brújula Bike we have already reviewed their history and types, and we advise you to choose clipless pedals for mountain biking. Also, how to introduce the cleats, which is still the first headache for those who are starting out in MTB.
Now, let's get to our list of the best pedals for MTB 2022.
HT M2T pedals, the ones of Nino Schurter
We start, of course, with the clipless pedals mounted by World Champion Nino Schürter. The Swiss rider has fitted his Scott SPARK 2022 with HT M2 pedals, the version with the non-titanium axle.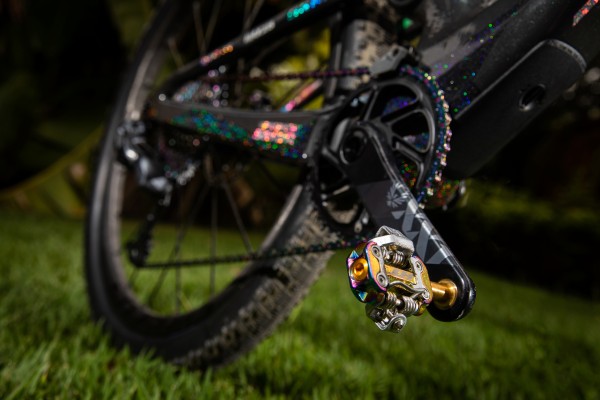 They weigh 260 grams for the pair and 64 grams for the cleats. In total, 324 grams pedals and cleats made of aluminium with titanium axle for riders under 80 kilos (it is an important detail). The HT M2T pedals cost around 229 dollars, about 200 euros at the exchange rate.
HT M2T pedals
Shimano XTR
Shimano XTR pedals are one of the most popular models in and out of competition. They are worn by Avancini, Van der Poel, Pidcock, Flueckiger and others.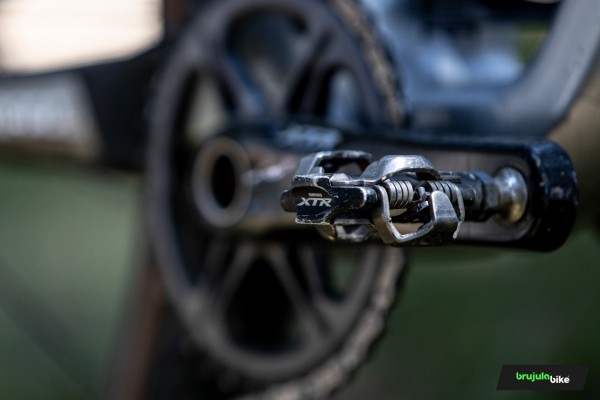 The Japanese giant's top of the range clipless pedals feature a mudguard profile and wider bearings, all to protect their internal structure without compromising their design. They weigh 310 grams for a pair of pedals, so they're more expensive than Nino's, and cost around €110. Shimano pedals that get most of the feet on the circuit.
Shimano XTR pedals
Time Atac XC
The Time Atac XC Absalon pedals are a toast to the great French rider. They are currently ridden by members of the BMC MTB Racing team and cost €170 per pair.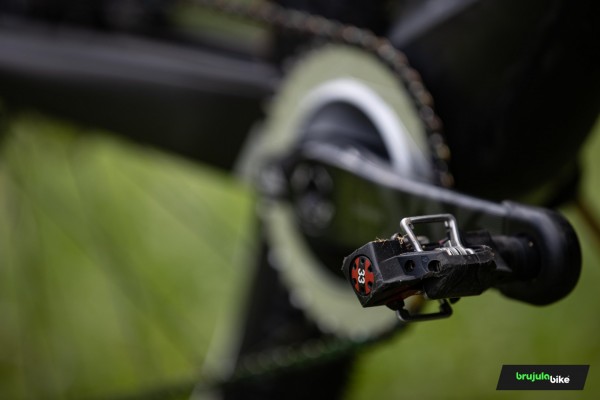 Cuerpo de carbono y eje de acero, usa el exclusivo sistema con patente de Time llamado ATAC, que ejerce una presión para la limpieza cada vez que introduces la cala. Un homenaje a las 33 carreras de Copa del Mundo que ganó Absalon, y pesan sólo 286 gramos.
Carbon body and steel axle, it uses Time's exclusive patented ATAC system, which exerts pressure for cleaning every time you insert the cleat. A tribute to the 33 World Cup races Absalon won, they weigh just 286 grams.
Time Atac XC Absalon pedals
CrankBrothers Candy 11
It's the turn of Crankbrothers. We know that Crankbrothers pedals are not cheap, but they sell quality, and you pay for quality. These CrankBrothers Candy 11 pedals cost 450 dollars, a little less than 400 euros at the exchange rate.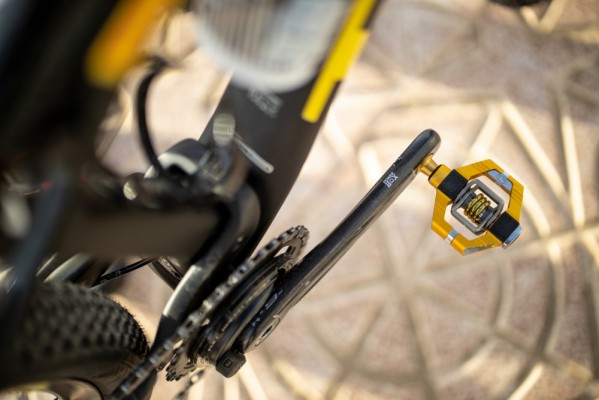 249 grams, thanks to its aluminium body with titanium components, chamfered at the corners, which give it a spectacular design capable of supporting up to 90 kilos of weight.
CrankBrothers Candy 11 pedals
X-Track Race Carbon Ti
Finally, the Look X-Track Race Carbon Ti. One of our favourite models for its weight, support surface, resistance and performance. Among its regular users we find Luca Braidot, Victor Koretzky or the KMC Orbea team.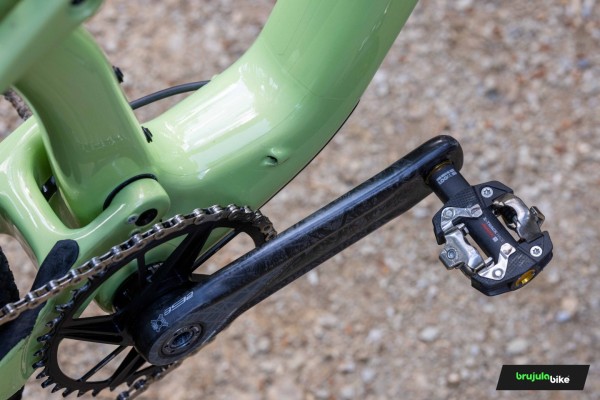 With a titanium body and an improved contact surface of 515 square millimetres, it weighs in at an unbeatable 145 grams. These are almost certainly the pedals that offer the most surface area for the least weight. They cost about €200, but these clipless pedals are worth it. They do opt for the SPD system.
Look X-Track Race Carbon Ti pedals
What do you think of our selection, should we include any more models? We read you on our social networks!