Best automatic pedals for MTB 2020
Today we are going to choose the 5 best automatic pedals on the market. Yes, there are many models and yes, our list supports debates, of course, but we are going to base ourselves on the international mountain bike ranking, to analyze the best automatic pedals by seeing which pedals are mounted by the greatest champions on the current world scene. Here is our list of the best automatic pedals for MTB 2020.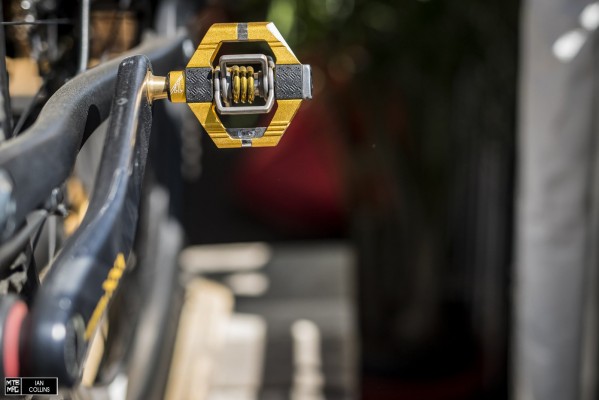 Top 5 automatic pedals for MTB in 2020


We start, of course, with the automatic pedals mounted by the World Champion Nino Schürter. The Swiss threads HT M1T pedals into his Scott, which are one of the novelties on his bike this season. These brand new pedals for Nino will have to pass the toughest test: supporting the current World Champion in defense by revalidating his crown. The HT M1T automatic pedals have a weight of 252 grams per pair and 64 grams of cleats. In total, 316 grams pedals and cleats made of aluminum for riders below 80 kg (is an important nuance). HT M1T pedals cost around $229, about 200 euros.



A long list has chosen Shimano. In fact, the Shimano XTR pedals are second in contention. They are worn by Avancini, Van der Poel, Kerschbaumer or Flueckiger, among others. The range stops of the Japanese giant are automatic pedals with an anti-mud profile and a greater width of the bearings, all to protect its internal structure without compromising its design. The pair of pedals weigh 310 grams, so they exceed the price of Nino's, and cost around 110€. Shimano pedals that cover a large part of the feet inside the circuit.



The Time Atac XC Absalon pedals are an award to the great French rider. They are mounted by Jordan Sarrou and cost € 170 a pair. Carbon body and steel shaft, use Time's exclusive patented system called ATAC, which exerts pressure for cleaning every time you insert the cleat. A tribute to the 33 World Cup races that Absalon won, and they weigh just 286 grams.



It´s the turn of Crankbrothers. We know that Crankbrothers pedals are not cheap, but they sell quality, and quality pays for itself. 450 dollars, a little less than 400 euros to change cost these CrankBrothers Candy11 automatic pedals by Stephane Tempier and Vlad Dascalu. 249 grams, thanks to its aluminum body with titanium components, chamfered at the corners, which give it a spectacular design capable of supporting up to 90 kilos of weight.



Finally, Victor Koretzky's Look X-Track Race Carbon Ti. Pure titanium body and improved contact surface of 515 square millimeters, give it an unmatched weight: 145 grams. They cost around € 200, but these clipless pedals are worth them. They opt for the SPD system, yes.

Automatic pedals for mountain bike: choose quality and they will be forever
Breaking an automatic pedal is difficult. Not impossible, but difficult. Therefore, since it is not a component that you have to replace every year, it is advisable to choose a good model that, once installed, gives you quality and lightness, as well as good traction.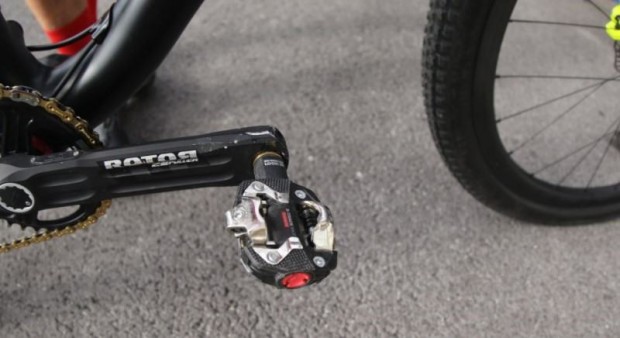 The automatic pedals, already basic, are essential if you want to develop your cycling more effectively. In Brújula Bike we have already reviewed its history and its typologies, and we advise you to choose automatic pedals and shoes to go mountain biking. Also, how to introduce the cleats, which is still the first headache for those who are beginning in this MTB.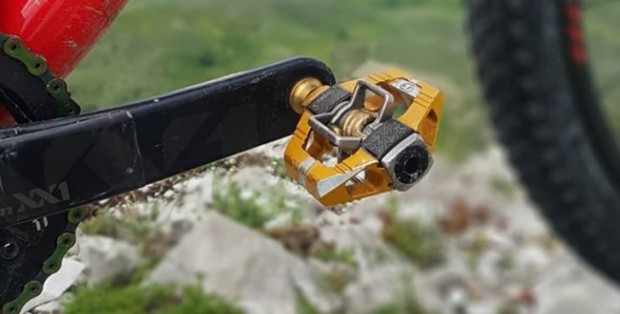 But the point is that automatic pedals are a plus when it comes to developing your true potential. And any of these five models, in addition, means at the same time being on top of the clipless pedals.