Avancini presents its most special Cannondale Scalpel
Brazilian rider Henrique Avancini is just a few weeks away from one of the most important races of his life, the Petrópolis World Cup in Brazil on 10 April, where he will be riding a spectacular new Cannondale Scalpel for the first time.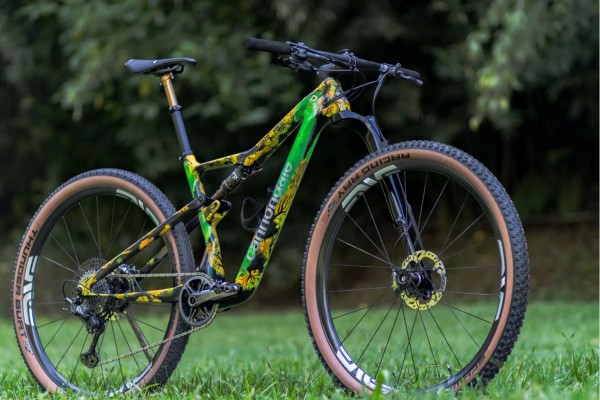 Avancini's Cannondale Scalpel for the Petrópolis World Cup
For Avancini, the Petropolis event transcends the sporting aspect, as it is his greatest professional triumph. He has ensured that interest in mountain biking in Brazil has grown exponentially in recent years and holding a World Cup there is his greatest achievement.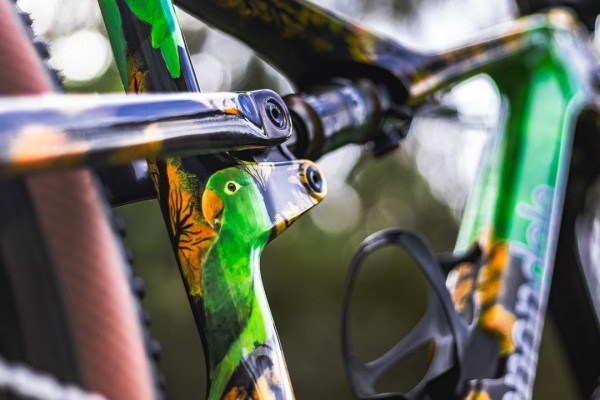 That's why he wanted to release a very special bike there, a Cannondale Scalpel hand-customised by the Black Tiger studio, which represents the most significant features of the place. Petrópolis is Avancini's city and the place where he spends the most hours training, so he wanted to capture on this bike the sounds and landscapes he hears and sees as he rides.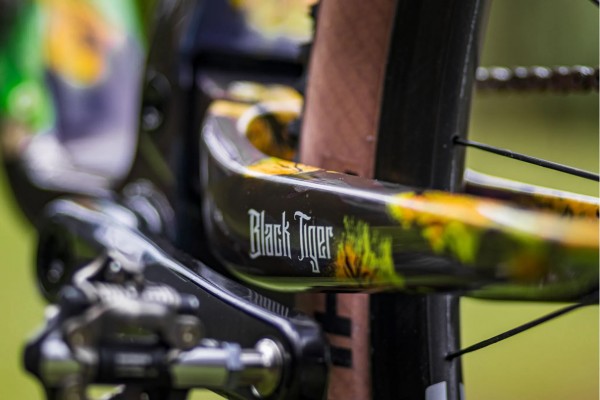 The references we looked for were the colours of the Ipê tree and the Maitaca parrot, which is a very common bird in the region. So I looked for these two references to the fauna and flora of my land. This is what my eyes see and what my ears hear every day. That was the aim: to transmit this through art to the bicycle I will use in the competition.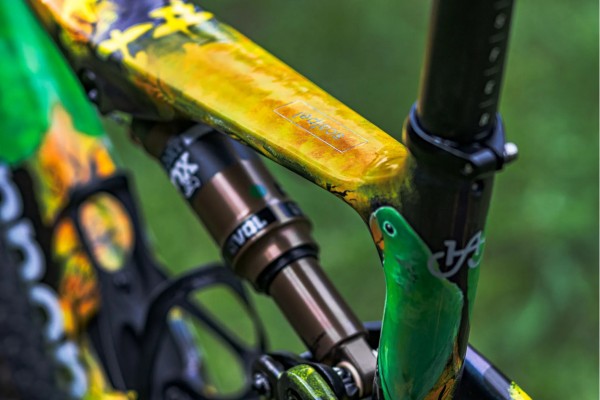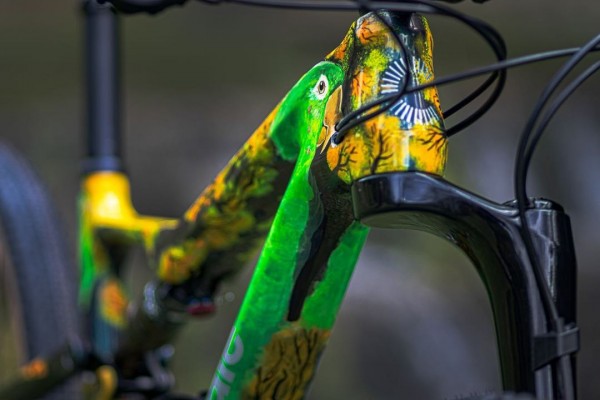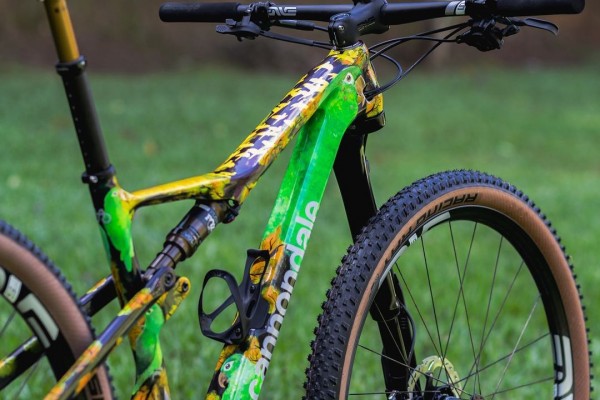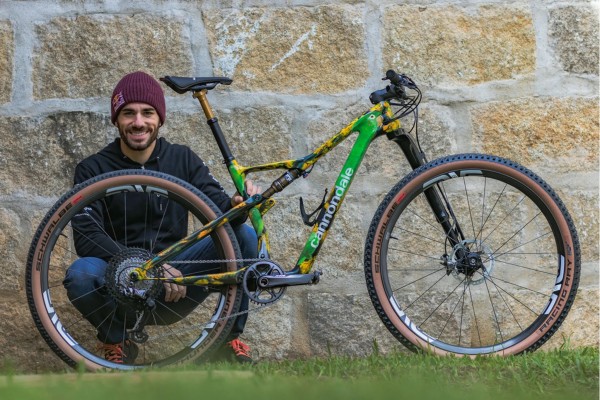 In addition, this Cannondale Scalpel will be auctioned after the World Cup in favour of Pedaling for a Reason, a project created in 2020 with the cyclist's support and which aims to have a positive social impact in disadvantaged areas through different cycling initiatives.