Valverde wins his first gravel race and targets the World Championship
At 42 years of age, Alejandro Valverde has returned to racing and winning. The Spaniard took the victory in La Indomable, a 100 km gravel race around Almeria, which is part of the UCI Gravel World Series circuit.
Alejandro Valverde wins La Indomable 2023
After retiring in 2022, Valverde announced a few weeks ago that in 2023 he would return to gravel racing and lead the newly created Movistar gravel team, the Movistar Gravel Squad. Since his first race he has shown that his level is still very high, both for his way of competing and for the list of riders he has beaten, such as Ismael Esteban, Cameron Mason, Felipe Orts, Luis Ángel Maté, Joan Horrach or Alberto Losada.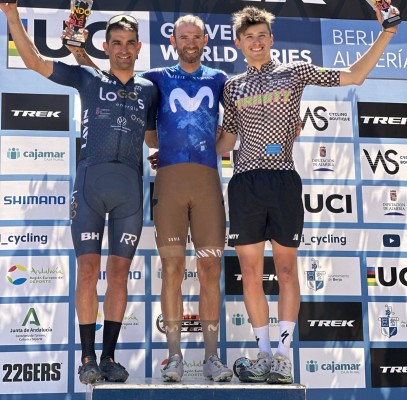 Valverde attacked from the start and at kilometer 2 was already leading the race alone to the finish line, although there was a final stretch that he preferred to walk to avoid breakdowns, since in these races there is no assistance.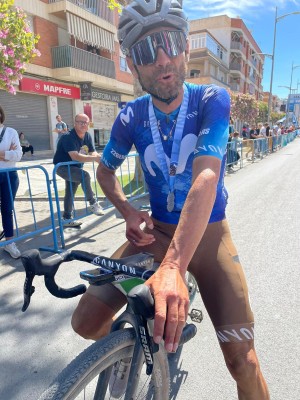 It was after winning the race when Alejandro Valverde could be seen very enthusiastic, assuring that he would take part in more races of this type and could even be already considering going to the next World Gravel Championship.