Advantages of titanium bikes, and a few reasons to buy one
Titanium bikes had their glory days back in the 90s. The world of materials was in full swing, and steel, which had been used in the best frames for a century, was replaced in quick succession by aluminium, titanium and finally carbon fibre. Carbon fibre, while promising for a time, was an expensive material and ultimately less stiff and lightweight than titanium. But far from disappearing from circulation, 25 years later it is making a strong comeback as an increasingly popular choice among the experts. Do you want to know why? Here are some of the advantages of titanium bikes, and the reasons why you might want to consider buying one.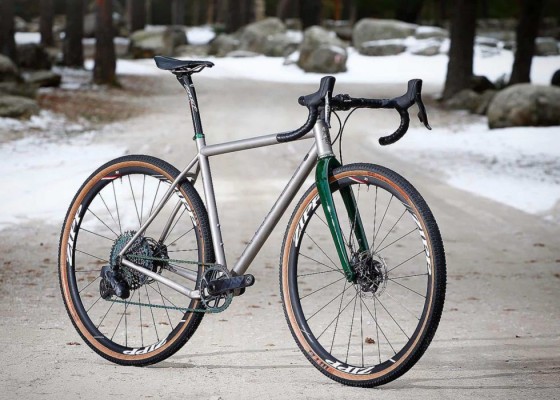 A glimpse into the history of titanium bikes
Discovered by the English mineralogist William Gregor in 1791, it was not until the 1950s that this metal began to have industrial uses. Then, it was first used in the arms and aerospace industries, and then in automobile components, golf clubs, dental implants and bicycles. Three companies (California-based Teledyne, Germany's Flema and Britain's Speedwell) experimented with it for their frames in the 1960s, and brought models to market in the 1970s.
In the 1980s, they were joined by other pioneers, such as the American Merlin and Litespeed. And, with the end of the Cold War (when the armies stopped almost monopolising this material), it became definitively popular. Just look at the coating of the Guggenheim Museum in Bilbao (opened in 1997), which is made of titanium sheets. In cycling, however, its success was short-lived. Only once did a Tour de France winner ride one. And it wasn't when you think.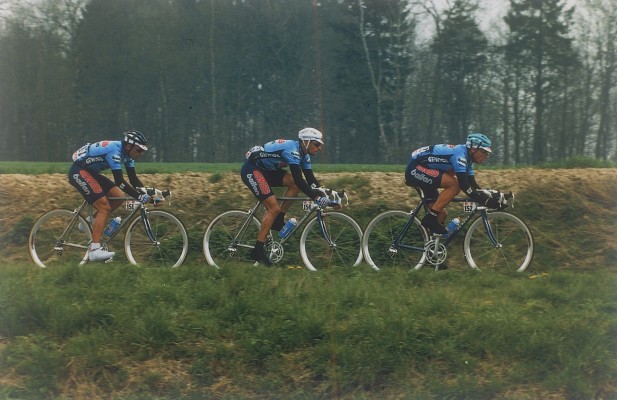 A pioneer in everything, such as Luis Ocaña, rode a 7.8 kg Speedwell on mountain stages as early as 1973. However, no one else followed him. Until the Pinarello that Induráin rode in 1994, they were all made of steel. And since then, virtually all have been carbon fibre. The only exception seems to be Oscar Pereiro, who in 2006 rode the magnesium Pinarello Dogma in some (if not all) stages. As we can see, titanium was eventually swallowed up by the speed at which technology was advancing.
But that's not to say that titanium doesn't have a racing pedigree. At least one Giro, the 1994 Giro that Evgeni Berzin won over Induráin, was won with a (beautiful, by the way) DeRosa Titanio. That was also the year in which Gewiss swept the classics, winning Milan-Sanremo, Liège-Bastogne-Liège, Flèche Wallonne and Lombardy. The likes of Greg LeMond (in 1991, on a Merlin), Alex Zülle (in 1998, on a Litespeed with Peugeot badge) and Armstrong himself (also in 1998) have also ridden bikes made of this material. His last success came in 2003, when Robbie McEwen won the green jersey on a Litespeed.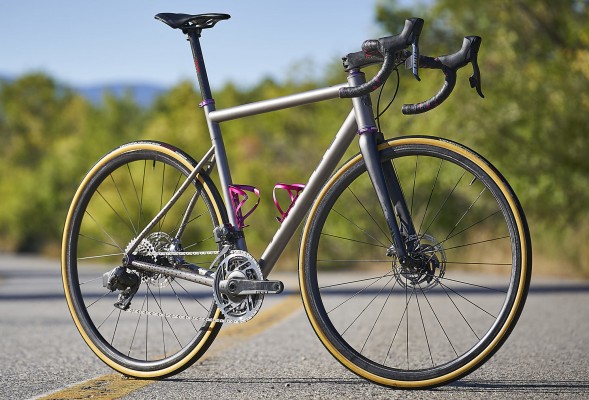 Reasons to buy a titanium bike
You may be wondering, then, why buy a bike made of a material that seems 'obsolete'. But it's not, not at all. In fact, many connoisseurs are ordering titanium frames from artisan manufacturers. And the reasons? These are the main ones:
Durability: the main reason, without a doubt. Titanium bikes are known to be virtually indestructible. They dampen impacts very well, and have hardly any corrosion, so they will last for years and decades in impeccable condition.
Adaptability: as we said, many craftsmen work with titanium, and it is common to find frames made to measure. Apparently, the specific conditions of this metal make it perfect for adapting the frame to the exact measurements of the rider. This allows you to achieve a perfect fit, a better position on the bike and greater comfort. Which is no mean feat.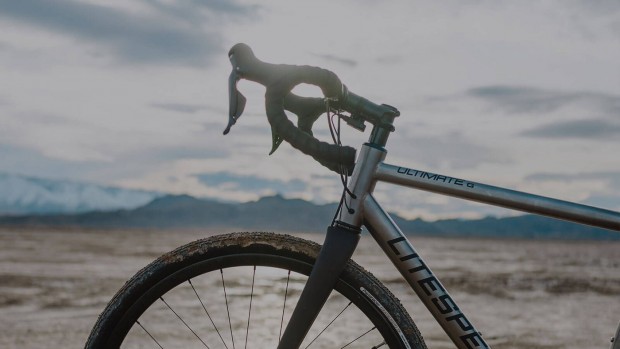 Comfort: like steel frames, titanium also offers some vibration absorption, which improves the experience, especially on certain terrains.
Price: Yes, we have said that titanium was an expensive material, and it still is. But with the escalating costs of carbon bikes in recent years, it turns out that there is no longer such a big difference and they can even be more convenient. Especially when it comes to custom frame construction.
Aesthetics: no offence to carbon fibre frames (there are some spectacular designs), but titanium has a reputation as the most visually appealing material. Not only does it give the craftsman the ability to create perfectly rounded tubes, and lines that appeal to classic fans. It also allows for a visually stunning polished finish.
Of course, it also has its downsides. And if it has been replaced by carbon in most of the major brands, it is because it is less rigid and heavier than carbon. So if you're looking for speed at all costs, it may not be the material for you. For everything else, it is worth considering at least as an option.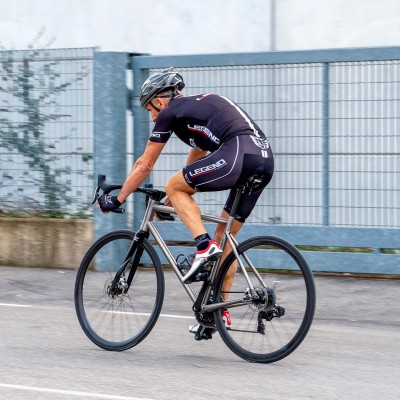 Which brands work with titanium?
While the big global manufacturers have practically abandoned it (although last year we still saw a new gravel bike from Decathlon), there are several small brands and craftsmen who have specialised in titanium. In Spain there is one of them: Angel Cycle Works, based in A Coruña, which has MTB, gravel and road models.
The American Litespeed (of which we have already spoken), Moots (focused on mountain bikes) and Salsa Cycles, or the English company Reilly, stand out among the best known of those dedicated to this material. Truly exclusive are the Legend bikes by Italian designer Marco Bertoletti, made to measure and by hand. And the equally transalpine DeRosa has also recently returned to it, with its Anima model.