The 3T Strada ICR is presented as "the most comfortable Aero in the world"
The Italian brand launches the second generation of its road bike with the aim of making aerodynamics more accessible to the average rider by adding greater levels of comfort to take advantage of the wind benefits most of the time.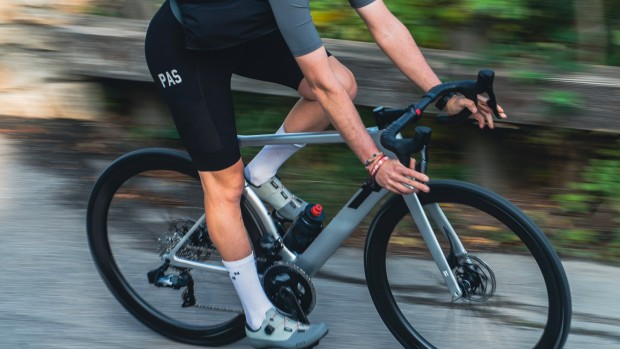 Comfort and aerodynamics go hand in hand on the new 3T Strada ICR
In 2017, 3T surprised with the launch of its Strada road bike, an aerodynamic machine that was ahead of its time with an exclusive design to use a single chainring drivetrain. A bike that was used by the Aqua Blue cycling team and soon began to garner criticism from riders for the development problems in competition that they suffered from the single chainring in a time when 11-sprocket drivetrains were the norm.
5 years later, the second generation of this bike arrives, a purely aerodynamic model in which its goal is to make these qualities against the wind as usable as possible for all types of cyclists, which means building a comfortable bike that allows the rider to ride for many hours in the optimal position.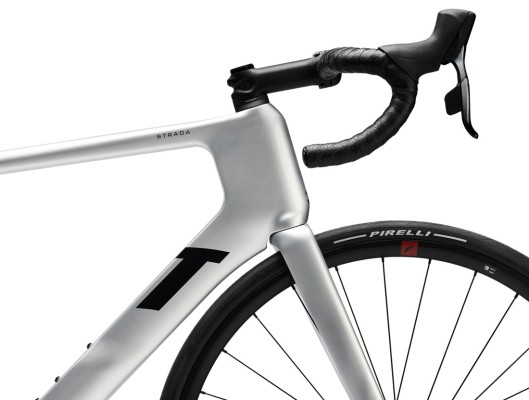 3T has designed this Strada ICR following the master lines that already raised in its gravel Exploro Max. It includes wheel arches that optimize its performance with the use of 32 mm section tires. It also optimizes the Squaero profiles of its tubes to achieve the lowest wind penetration. This rubber size minimizes the gaps between the front wheel and down tube as well as around the seat tube that surrounds the contour of the rear wheel.
Being a new bike, 3T has taken the opportunity to include the usual internal hose routing as well as redesigning the profile of its tubes to take advantage of the current UCI regulations, which is evident, for example, in a much deeper head tube or in the huge diagonal tube. However, the slender lines of the fork, with its minimalist fork head, are surprising.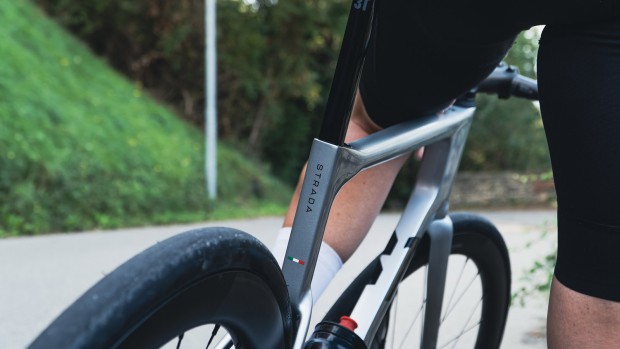 If the front of the bike prioritizes aerodynamics and stiffness, the rear tries to seek greater absorption based on chainstays and seat stays with a minimum section or a design that allows a larger portion of the seat post to be exposed, facilitating its bending in the longitudinal plane.
3T takes advantage of this new version to redesign other minor details of this bike such as the flat mount brakes, specific for 160 mm discs and that dispense with the small adapter parts that accompany this type of setup. They also opt for the increasingly common threaded bottom bracket.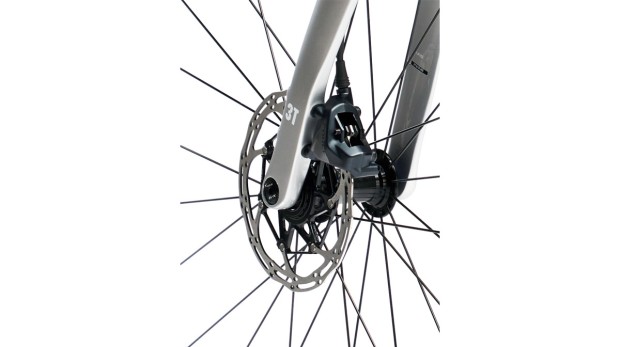 Of course, it does not fall into the error of its first version and offers the possibility of being used both in single and dual chainring combination, being the derailleur anchor removable to withdraw it if it is not needed.
3T Strada ICR: Set-ups and prices
The Italian brand has prepared 4 different set-ups of its special road bike. 2 with dual chainring and as many with 1x assembly, starting at an attractive 5,199 €, a price to take into account if we consider that the Italian firm has been recovering its production in Italian lands, fleeing from mass production in Eastern lands. These are the options included in its catalog:
STRADA ICR RED AXS 1X12 DISCUS 45I32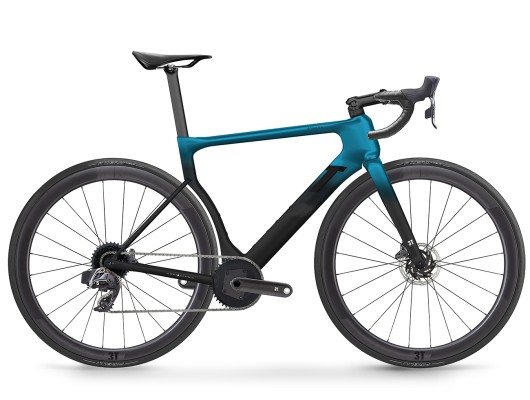 Price: 7.499 €
Frame: Strada ICR. Unidirectional prepreg carbon
Fork: 3T Fundi
Groupset: SRAM Red eTap AXS. 3T Torno Team crankset, 42 chainring. 10-36 cassette
Handlebar: Superergo ICR LTD
Stem: Apto ICR Stealth
Wheels: 3T Discus 45 | 32 LTD
Seatpost: Strada Seatpost for Ritchey Clamp
Saddle: Selle Italia Model X Superflow
STRADA ICR FORCE AXS 2X12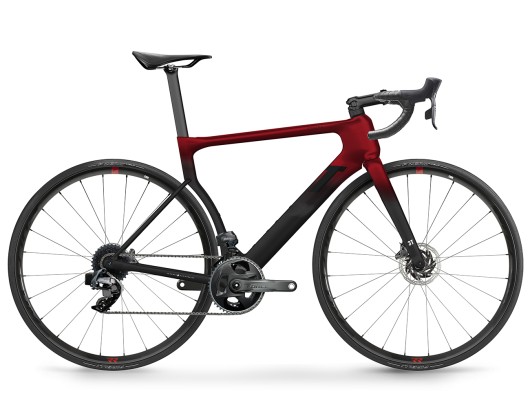 Price: 6.199 €
Frame: Strada ICR. Unidirectional prepreg carbon
Fork: 3T Fundi
Groupset: SRAM Force eTap AXS, 46/35 chainrings, 10-36 cassette
Handlebar: Superergo ICR LTD
Stem: Apto ICR Stealth
Wheels: Fulcrum Rapid Red 900
Seatpost: Strada Seatpost for Ritchey Clamp
Saddle: Selle Italia Model X Superflow
STRADA ICR RIVAL AXS 2X12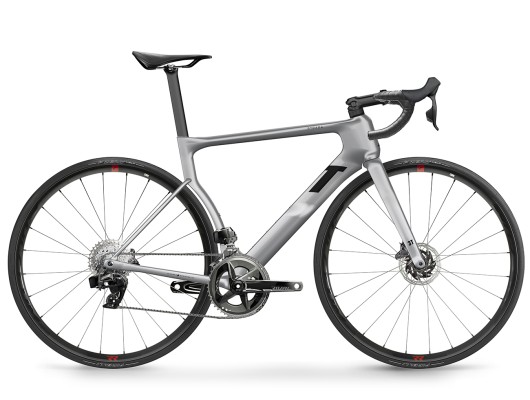 Price: 5.499 €
Frame: Strada ICR. Unidirectional prepreg carbon
Fork: 3T Fundi
Groupset: SRAM Rival eTap AXS, 46/35 chainrings, 10-36 cassette
Handlebar: Superergo ICR LTD
Stem: Apto ICR Stealth
Wheels: Fulcrum Rapid Red 900
Seatpost: Strada Seatpost for Ritchey Clamp
Saddle: Selle Italia Model X Superflow
STRADA ICR RIVAL XPLR 1X12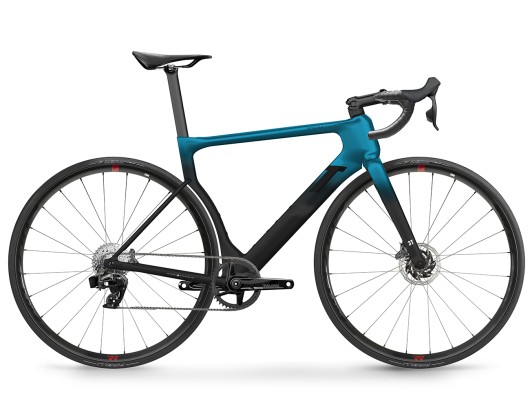 Price: 5.199 €
Frame: Strada ICR. Unidirectional prepreg carbon
Fork: 3T Fundi
Groupset: SRAM Rival eTap AXS, 40 chainring, 10-44 cassette
Handlebar: Superergo ICR LTD
Stem: Apto ICR Stealth
Wheels: Fulcrum Rapid Red 900
Seatpost: Strada Seatpost for Ritchey Clamp
Saddle: Selle Italia Model X Superflow