Vingegaard's exhibition raises unsubstantiated doping suspicions
In a time trial a few days ago on stage 16 of the Tour de France, Jonas Vingegaard swept the field, setting a stratospheric gap not seen since the days when these stages were twice as long. Not content, he still had the strength to continue to increase the gap over his rival. A performance that, as always plans in cycling in these cases, has caused many to look for the explanation in doping.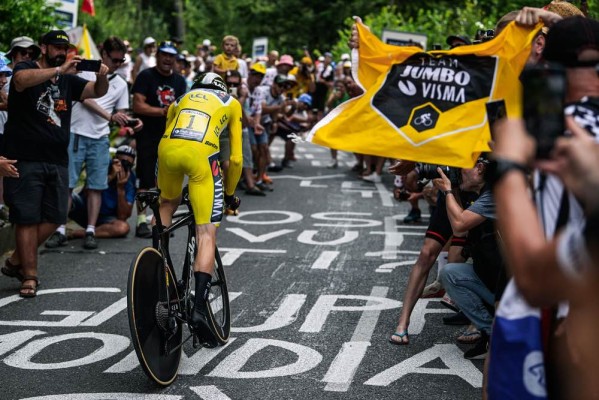 Is the tremendous performance shown by Jonas Vingegaard in the Tour natural?
No matter how many years go by, no matter how many new controls and follow-ups are installed, despite the fact that for years there have been no major cases, cycling will never get rid of the stigma of doping, a scourge that for too many years accompanied the sport, reaching its climax in the infamous 2000s and which, however, UCI and World Anti-Doping Agency knew how to put a stop to.
However, given the tremendous time trial that Jonas Vingegaard gave us a few days ago, establishing a time difference per kilometer not seen since the time of Indurain, but since the time of Monsieur Jacques Anquetil, during the last few days doping has appeared in the debate as the origin of this feat.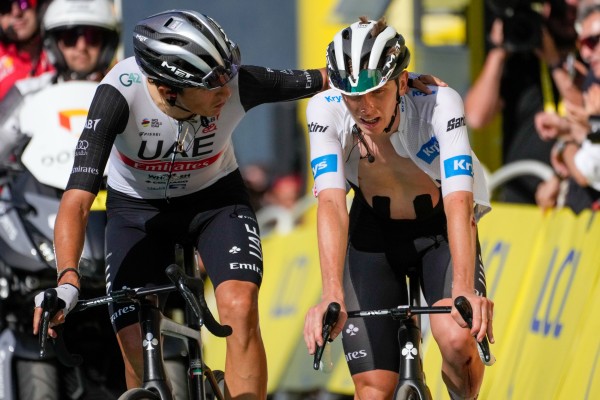 It is of little use to explain that in the last two days Jonas Vingegaard has passed 4 controls, two extra, to the daily ones he has been passing after each stage as leader of the Tour de France. In fact, Vingegaard himself explained "I understand people's skepticism but I think everything is different from 20 years ago and I can say from my heart that I don't take anything that I couldn't give to my daughter, and I wouldn't give her drugs".
The director of the Tour de France, Christian Prudhome, resigns himself to the fact that he has to live with the spectre of doping every time a cyclist performs this type of exhibition. In any case, he points out that "the controls are carried out by an independent agency, the ITA, which is dedicated exclusively to this, not only in cycling but in fifty other sports". He also points out the greater number of blood controls, sentencing that for him there is no sense in the accusations that have been made.
Many have also been those who have taken the point to the statements made by Wout van Aert after the time trial where he said that he had been "the best of the normal people" in a tweet that, curiously, received the response of one of his rivals in cyclocross, Eli Iserbyt pointing out "Now he knows how we feel".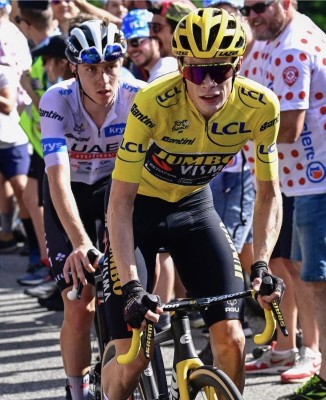 However, neither Pogacar nor his team UAE Team Emirates have entered the fray of a controversy they say they don't understand. "I'm asked this question every year during the Tour and I don't see any difference with the last few years. We go fast, full gas all day. I understand that people question it because of what happened in the past," said the Emirates team leader.
Of course, all mention improvements in equipment and in training and nutrition methodologies to explain why current performances even exceed those of the dark ages of the 1990s and 2000s when cycling was rocked by the Festina and Operation Puerto scandals that hinted at massive use of EPO and blood transfusions to improve performance.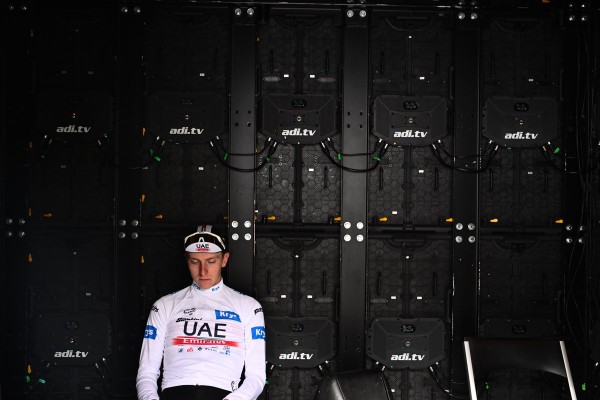 From Jumbo-Visma they also face these accusations supporting their defense in the transparency they show with the various documentaries and publications they make on their website explaining their methodologies, or detailing at all times where their stars are training. A similar line to that followed at the time by Chris Froome's Sky which, as now happens with the Dane, was pursued by the shadow of doping throughout his career, exploding with the case of salbutamol in La Vuelta a España in 2017, the well-known ventolin used by almost all asthmatics and that the Briton used in doses significantly higher than those authorized.
In any case, what is undeniable is that cycling today is a much more controlled sport than it was 20 years ago. Not only because of the increase in controls, both urine and blood tests, both in and out of competition, for which cyclists must be constantly contactable, but also because of measures such as the introduction of the biological passport, which establishes a profile of the cyclist's physiological parameters that are analyzed by means of various algorithms so that any change alerts the anti-doping authorities, who start the hunt until, sooner or later, the cheater falls.