Vanthorenhout and Van Empel retain European CX Championship title
Fem van Empel and Michael Vanthorenhout have been proclaimed winners, for the second consecutive year, of the European CX Championships held on an impracticable circuit in Pont-Chateau, France. A race marked by rain and mud.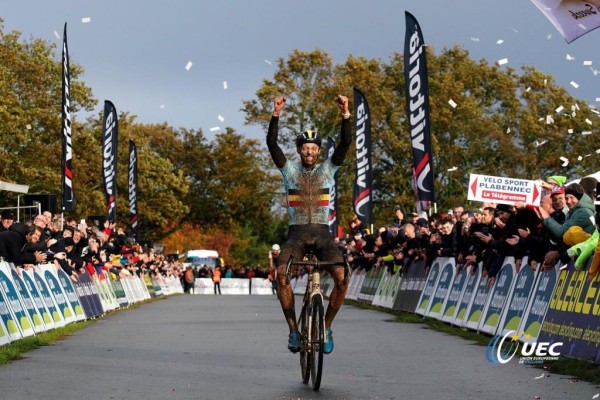 Fem van Empel and Michael Vanthorenhout retain their title as European CX Champions
The rain didn't stop over the weekend in Pont-Chateau, the French venue for the CX 2023 European Championships. Saturday's races had to be postponed due to heavy storms and the fast and fast-paced course became a muddy, technical and very tough track.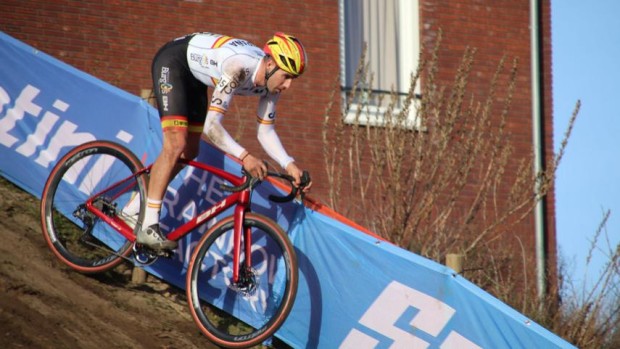 From the first laps, Michael Vanthourenhout, who started as defending champion, took the lead alone while a group of 10 riders. The situation continued for three laps until Cameron Mason, Lars Van der Haar and Pim Ronhaar took the lead in the fight for the medals.
Vanthourenhout reached the finish line alone without seeing his victory threatened at any time, Cameron Mason was second and Lars Van der Haar closed the podium. 
Fem Van Empel dominates from the start and wins the CX European Championship again
Dutch rider Fem Van Empel gave no chance in the women's race and dominated the race from start to finish. Behind there were no big movements and at the finish Alvarado came in second place while the Italian Sara Casasola closed the podium.