Decathlon's new interactive turbo trainer may become the best seller this Christmas
Decathlon has done it again. With their policy of democratising the practice of sport, they have just launched a new direct turbo trainer, with electronically controlled resistance at a price that is unbeatable for the rest of the models on the market. You no longer have any excuse for not entering the virtual worlds of Zwift or MyWhoosh.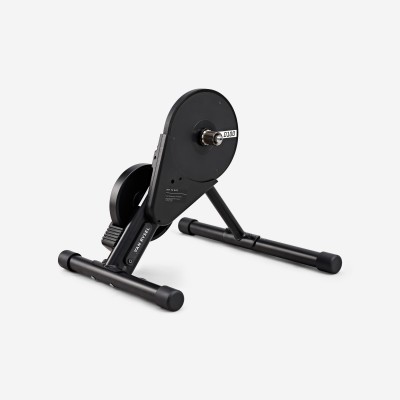 Get into virtual cycling with Decathlon's new turbo trainer
Under the name of Van Rysel D100, a new direct-mount interactive trainer has arrived in the Decathlon range, which complements the models already available in the French firm's catalogue with a simpler and, above all, more economical proposal so that you can enter the world of virtual cycling with all the guarantees.
The Van Rysel D100 is a simpler trainer than many of the bigger versions, which translates into a much smaller size and much more modest features. In fact, the smaller size of its flywheel limits the maximum resistance it is capable of offering, which is set at 600 W, or a simulated gradient of 6%, a figure which, on the other hand, is more than sufficient for the level of the vast majority of cyclists.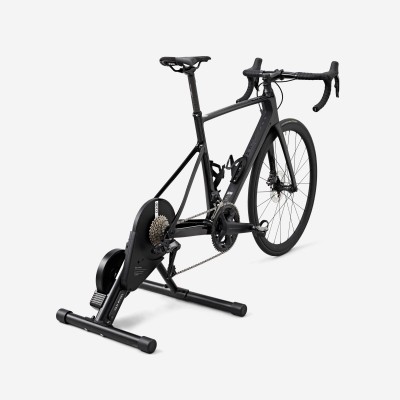 Its structure is compatible with conventional quick releases and standard 12mm thru-bolts. However, the core included for fitting a cassette is only suitable for the HG system, i.e. the Shimano standard, so if you have a bike with a SRAM AXS 12v groupset, you will not be able to fit an XDR cassette, nor if you want to use a Campagnolo cassette.
Its connectivity is also limited, being able to use only the Bluetooth protocol, which can be a problem depending on the virtual cycling application we want to use and the number of devices we want to connect. Besides, as it doesn't use the usual ANT+ FE-C, we won't have the useful ERG function that helps us to nail the power of each series when we do interval training.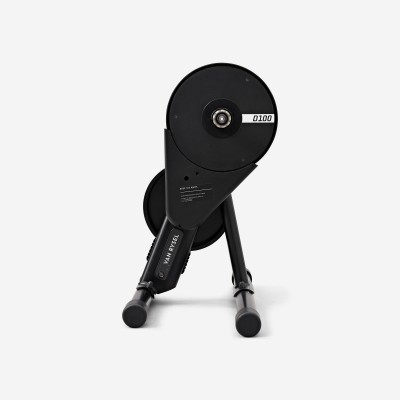 It should be noted that, like most direct-mount trainers, this Van Rysel D100 has a very low noise level, which is important for those who have to live with their neighbours in a flat. You can buy it directly from the Decathlon website at an unbeatable price of €249.99, which gives you access to the virtual worlds of the main virtual cycling apps without the usual outlay required to set up your 'pain cave'.
Full range of Van Rysel trainers
D100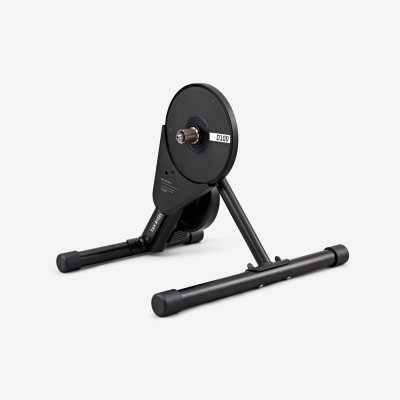 Price: 249.99 €
Maximum resistance: 600 W, 6% gradient
Connectivity: Bluetooth
D500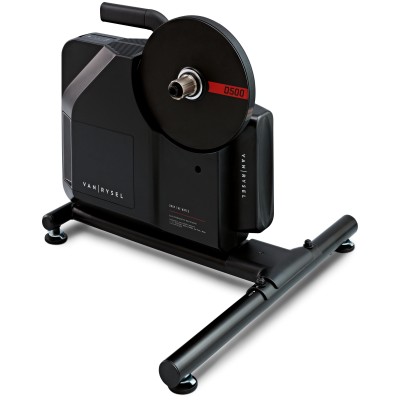 Price: 449.99 €
Maximun resistance: 1.500 W, 12% gradient
Connectivity: Bluetooth, ANT+
D900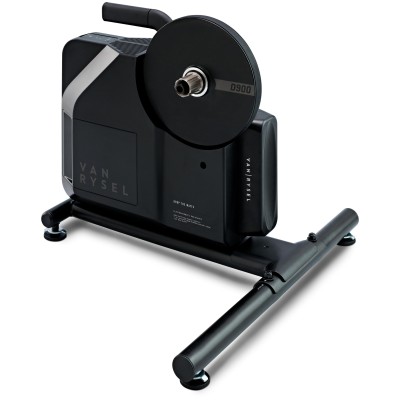 Price: 599.99 €
Maximun resistance: 2.000 W, 20% gradient
Connectivity: Bluetooth, ANT+