What we know about the UCI Glasgow 2023 Super World Championships
In the first fortnight of next August, cycling will capture the world's attention with the new format of World Championships that the UCI will hold every four years, concentrating in a single venue the dispute of virtually all cycling disciplines under its umbrella. The Scottish city of Glasgow and its surroundings are the first chosen venue that will be continued in 2027 with the Alps of the French region of Haute-Savoie as the stage.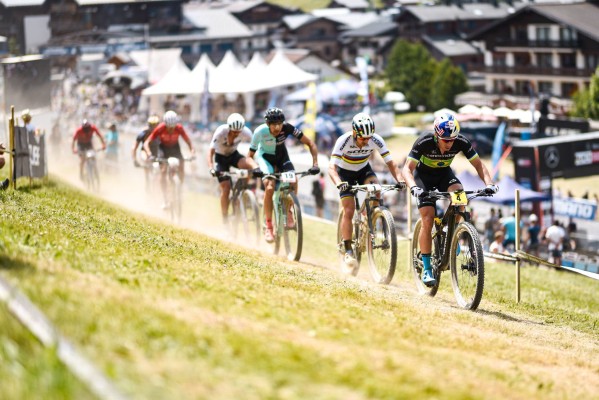 More than 200 rainbow jerseys in play in just 11 days of competition
With just a few months to go before the first super championship organized by the UCI in which it has been decided to bring together in a single event the vast majority of cycling disciplines, except, obviously, some such as cyclocross or gravel. Track, mountain bike, bmx and road will experience their peak days at the beginning of August. These dates are more or less usual for the mountain bike world but, nevertheless, they have forced to disrupt the planning of road cyclists used to face this competition as the end of the season.
This first super World Cycling Championships will be held over 11 days from August 3 to 13 with the city of Glasgow as a reference point, although the specificity of some of the disciplines means that there are a number of other sub-sites more or less close to the Scottish city.
Track cycling
The Sir Chris Hoy velodrome in Glasgow will be the starting signal for the World Cycling Super Championships. These races will take place between August 3 and 9 at the same time as the Paracycling track events. Its extension during a large part of the championship and its overlapping with the road races has generated some controversy from the beginning by forcing many cyclists who combine disciplines to prioritize their participation.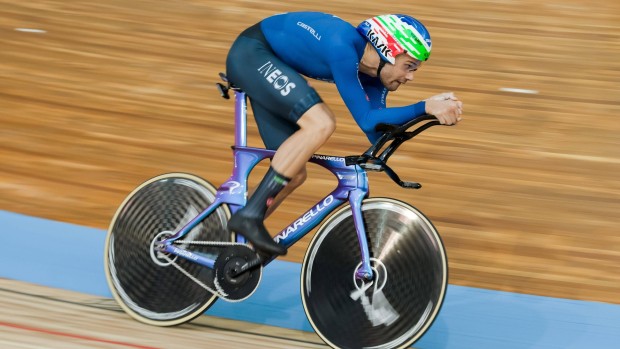 Mountain Bike - Downhill
Those who want to enjoy the wildest discipline of mountain biking will have to travel 170 kilometers north of Glasgow to the legendary Fort William circuit, one of the classics of the World Cup downhill every year since its introduction in 2002. On this occasion the competitions will take place between Thursday, August 3 and Saturday, August 5.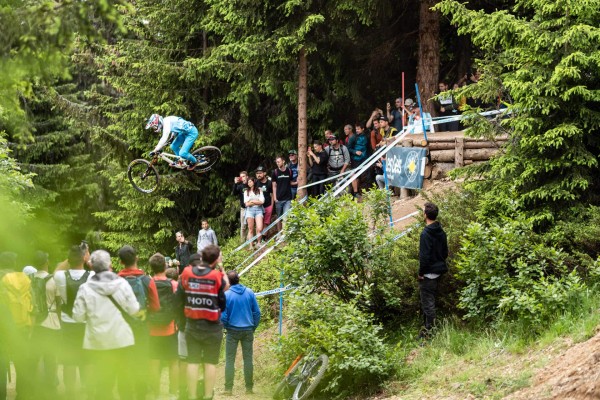 Thursday August 3rd: Junior Qualifiers
Friday August 4th: Elite Qualifiers - Junior Finals
Saturday August 5th: Elite Finals
Mountain bike – Cross Country
Glentress Forest, 100 kilometers east of Glasgow, in the vicinity of Edinburgh will host the Marathon competitions. One of the epicenters of Scottish mountain biking since it began to promote this modality in the area more than 20 years ago and currently has more than 80 kilometers of trails exclusively dedicated to mountain biking, ranging from very hard climbs to technical descents. This Marathon race will be disputed over a distance of 100 km. A venue that is shared by the XCO, Short Track, Team Relay and E-MTB races.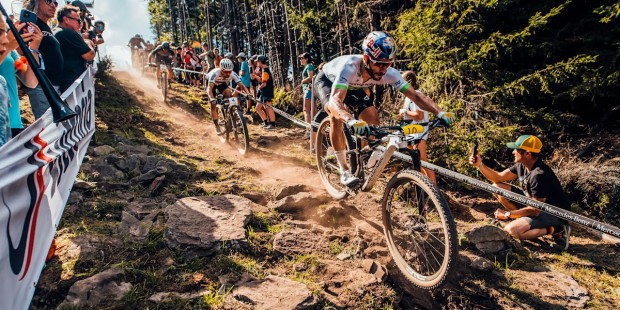 Sunday August 6th: Mountain Bike Marathon
Tuesday August 8th: Elite Short Track - Qualifying
Wednesday August 9th: Team relay, E-MTB
Thursday August 10th: Junior XCO, Short Track - Finals
Friday August 11th: XCO U23
Saturday August 12th: XCO Elite
Road cycling
The center of Glasgow, specifically George Square, will be the place that will host the neuralgic center of the road competitions with an urban circuit of 14.4 km with some small climbs in the initial part. A circuit to which the women will arrive after an initial section that starts from Loch Lomond to then have to ride 6 laps of the circuit, totaling 157.4 km and 1,930 m of elevation gain. For their part, the men will start from Edinburgh to which they will add 10 laps for a total of 277 km and 3,167 m of accumulated elevation gain. In addition, they will count on the town of Stirling as a sub-venue for the time trials. They will be held from the 5th to the 13th.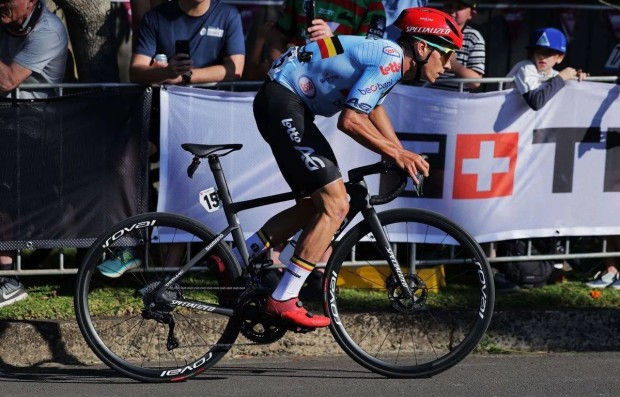 Saturday August 5th: Junior Road Race
Sunday August 6th: Elite Men's Road Race
Tuesday August 8th: Mixed Relay Time Trial
Wednesday August 9th: U23 Men's Individual Time Trial
Thursday August 10th: Junior and Elite Women Individual Time Trial
Friday August 11th: Junior and Elite Men's Individual Time Trial
Saturday August 12th: U23 Men's Road Race
Sunday August 13th: Elite Women's Road Race
Other modalities
In addition to the disciplines of track, road and mountain bike, will also be at stake in Glasgow the titles of BMX in its modalities of Free Style and Racing, the almost unknown in these parts artistic cycling, a kind of rhythmic gymnastics on bike, if you have not seen any video of this modality, we recommend you to do so; and trial.
It should be noted that the paracycling modalities of this championship are disputed simultaneously with the rest of the races, even, as in the case of the track races, intercalating their dispute, which undoubtedly represents a step forward towards the integration and normalization of disabled cyclists.