SR Suntour TACT electronic suspension goes on sale for 4,990€
In 2023, SR Suntour will be 35 years old and to celebrate it has finally launched its TACT electronic suspension system. A fork and shock assembly that automatically and electronically adjusts or locks up on the fly and with which Tom Pidcock and Pauline Ferrand Prevot have already won all kinds of races. The SR Suntour TACT will be priced at €4,990 and adds less than 200g to the equivalent remote-controlled version.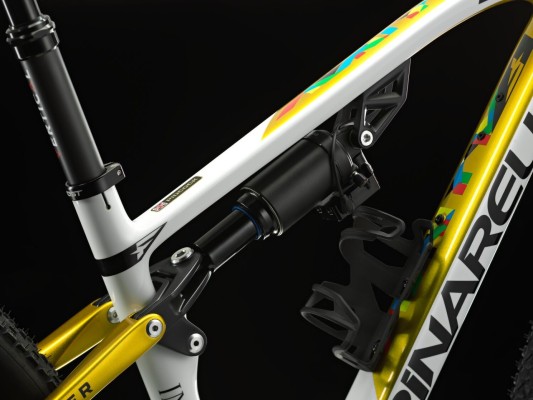 SR Suntour TACT electronic suspension goes on sale
The brand has announced at Eurobike 2023 that the SR Suntour TACT system is now available for sale. This is the suspension we have been seeing Tom Pidcock racing with for a couple of seasons now and this year Pauline Ferrand Prevot is also racing with.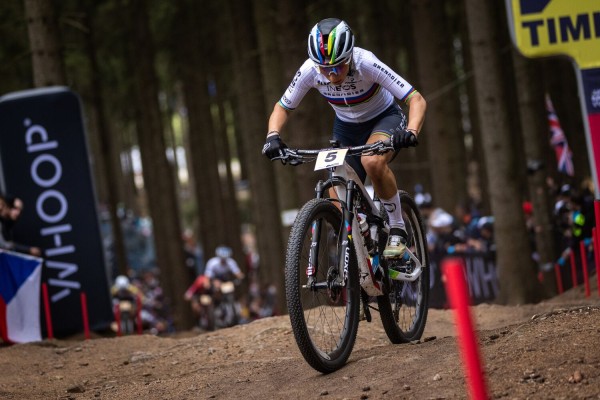 This electronic system electronically and automatically controls the low-speed compression of the bike's fork and shock absorber, and is capable of doing so in milliseconds. So fast that Pidcock's system performed between 150 and 200 times per lap at the last World Cup in Nove Mesto, something unthinkable to do manually.
SR Suntour says this system will be applicable to all mountain bike modalities and in the future will be able to be installed on more fork and shock models. For now it arrives as an upgrade for its Axon 34 Werx Boost EQ 29" fork and a new Edge TT shock. The fork, with carbon crown and magnesium cylinders, will be available in 100mm, 110mm or 120mm.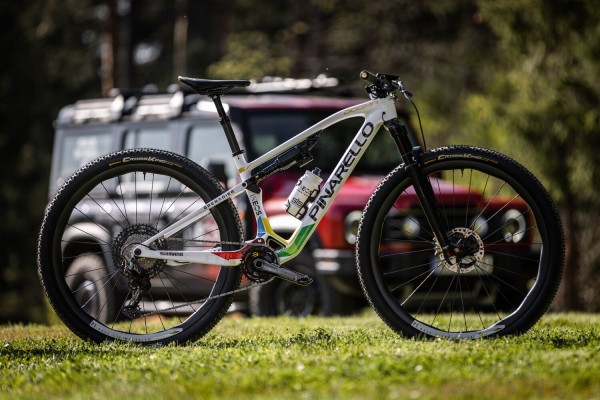 This SR Suntour TACT set is priced at 4,990 € and can only be purchased as components (at the moment it will not come standard on any bike). The brand claims that it weighs only 198g compared to its manual version with remote control.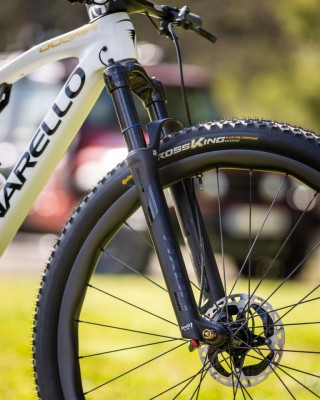 The sensor (a three-axis accelerometer) that reads the terrain is located on the fork crown and is connected to the shock by a cable that sends the information for suspension adjustment. In addition, the SR Suntour TACT has a battery that we had not seen on the INEOS Pinarello Dogma XC because it is integrated into the frame. Its standard location will be next to the bottle cage of any MTB.
Both fork and shock can be set for rebound and compression, but once the system is running, there is no manual remote control. TACT will choose the best possible combination for the rider at all times. The system can be adjusted via a mobile application that offers 8 levels, 1 prioritizing comfort and 8 performance.
Although the brand has confirmed that the set is on sale, the truth is that it is not yet available on the brand's website. We hope to have more information soon.