New Specialized Turbo Levo SL: Turbo SL 1.2 system arrives
The Specialized Turbo Levo SL Gen 2 arrives with a complete renovation that brings a new frame, adjustable geometry and a new, more powerful and quieter Turbo SL 1.2 motor, among other new features. The Specialized Turbo Levo SL 2024, which starts at €7,900, will continue to be a reference among lightweight trail mountain bikes.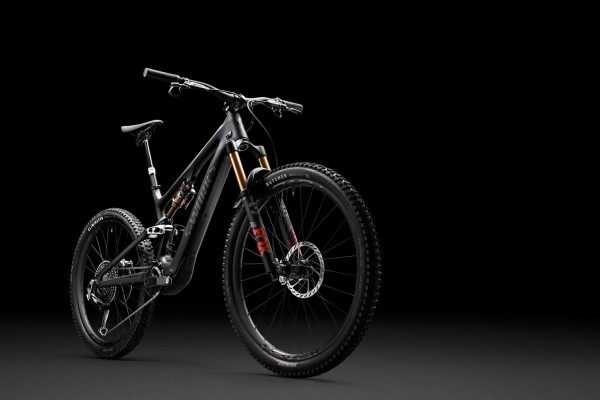 Keys of the Specialized Turbo Levo SL 2024
43% more torque and 33% more power than its predecessor
New Turbo SL 1.2 electric system
New frame
Adjustable geometry via two flip-chip (shock and rear pivot) and an interchangeable steering cup system
Weight from 17.71 kg
Price from 7,900€
Specialized Turbo Levo SL Gen 2: the reference in light electric trail bikes evolves
In 2020, Specialized made an important script twist by introducing the Turbo Levo SL, a very light trail ebike that put ride and feel ahead of features like range or power. All of that happened at a time when electric mountain bikes were measured almost by their range capability almost regardless of weight, and that model inaugurated a new segment, now booming.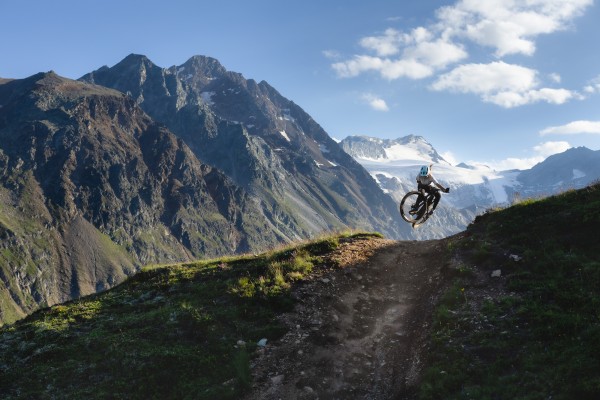 This new Turbo Levo SL Gen 2 maintains the 150mm of rear travel and 160mm at the front, but in addition to its new frame it debuts the Turbo SL 1.2 electric system. A system that is quieter and offers 43% more torque and 33% more power than its predecessor.
Optimized frame
It is obvious that we are dealing with a new Levo SL in which the frame, made of FACT 11M carbon, loses the central reinforcement tube parallel to the shock absorber of the previous version.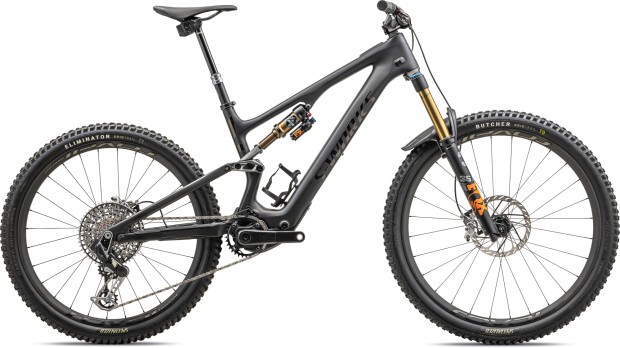 This new frame was developed using advanced FEA analysis and machine learning to choose a combination of shape, material and laminate to optimize lateral, torsional and bottom bracket stiffness. And through the Rider-First EngineeredTM process they ensure that they have achieved the optimal balance of stiffness, weight and ride quality across the six sizes available, ensuring that every rider experiences the same ride characteristics.
Adjustable geometry and mullet option
In the previous version we already saw how the Turbo Levo SL adapted the geometry of its muscular sister, the Stumpjumper EVO, to this electric Trail. The goal is to achieve the same sensations of control and precision as if we were pedaling with a bike without a motor.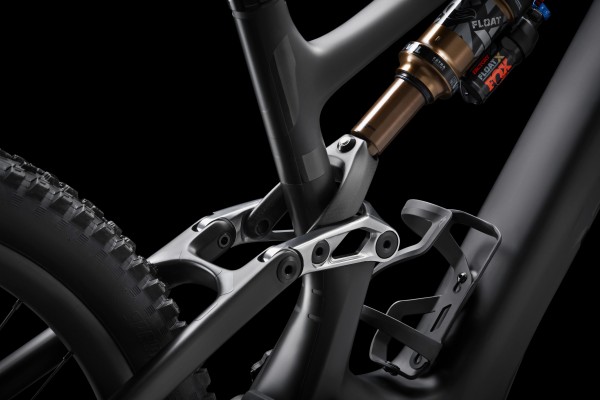 The geometry of the new Turbo Levo SL Gen is inspired by the adaptive geometry of the Stumpjumper EVO and keeps the rider in a centered position that optimizes traction and cornering control. The low bottom bracket, open steering angle and reduced fork offset maintain stability in technical terrain while offering plenty of cornering maneuverability.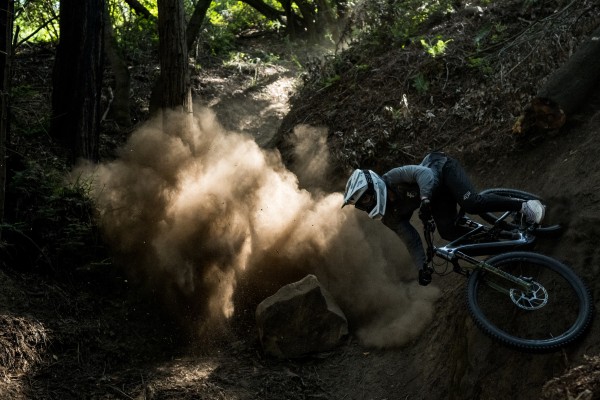 As for the geometry configuration options, the head angle can be customized to 63, 64.2 or 65.5° depending on the rider's needs. A standard cup is installed as standard and an eccentric cup is included in the accessory box that allows you to vary the angle by more or less 1°.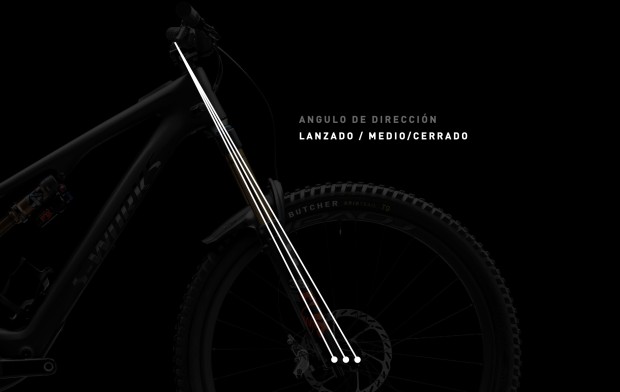 A flip-chip is located on the shock absorber which, by changing its position from the shock mount, raises the bottom bracket by 5 mm. In the lowest standard position, the bottom bracket has a height of 348 mm (343 in size S1).
Finally, following the current trend, the Turbo Levo SL 2024 comes in a mullet version with 29" front and 27.5" rear. By modifying the position of the flip-chip located on the rear pivot, it is possible to mount a 27.5" or 29" rear wheel. As standard, the bike is delivered in mullet configuration (29" front; 27.5" rear), with a chainstay length of 432 mm. When a 29" wheel is fitted, the chainstay length increases by 11 mm.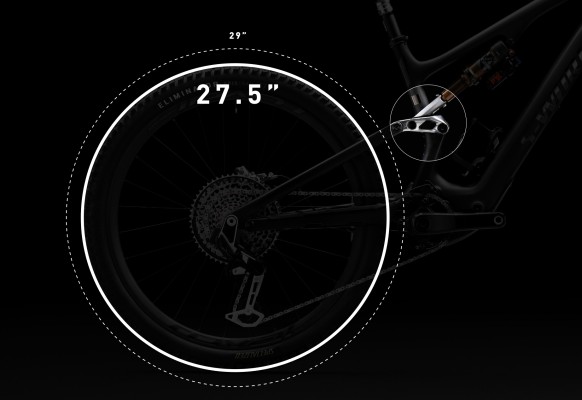 New kinematics
The Levo SL's suspension has been redesigned to maximize agility on the trails. Its now flatter damping curve, along with a sharper rearward axle trajectory, ensures dynamic pedaling and improved uphill performance, and its lower overall damping ratio equals better small bump sensitivity and mid-travel sensitivity, plus it offers great progression on big impacts.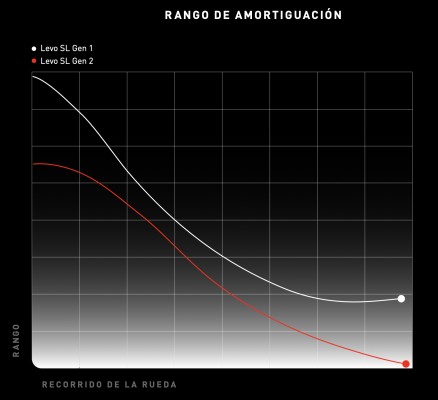 Turbo SL 1.2 motor, the key to everything gets an upgrade
The concept of lightweight electric trail could be said to have been born with the first version of the Turbo Levo SL and that bike saw the light of day successfully thanks to the development of the Turbo SL 1.1 motor. A motor developed from scratch by Specialized that has just been updated in its 1.2 version.
The new Turbo SL 1.2 motor is still compact and light enough to allow the development of an ebike as natural as this new version of the Levo SL. The dimensions and weight of the motor and the battery, integrated in the down tube, allow it to be placed almost invisibly in the assembly, resulting in a mass distribution equivalent to that found on a normal mountain bike.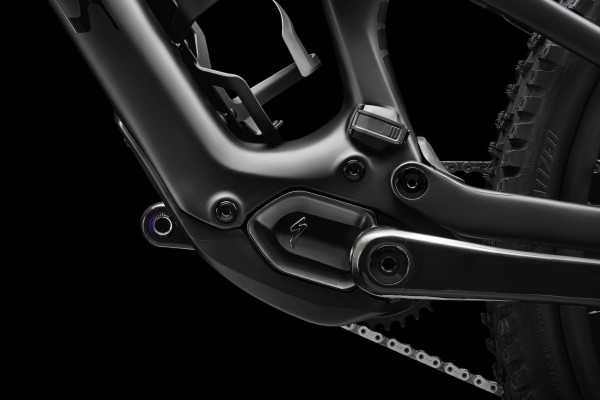 But the Turbo SL 1.2 has been upgraded to offer 43% more torque and 33% more power than its predecessor. 320W and 50 Nm of the new version for the 240W and 35 Nm of the previous one. In practical terms this translates into a more powerful and efficient engine that has also become quieter.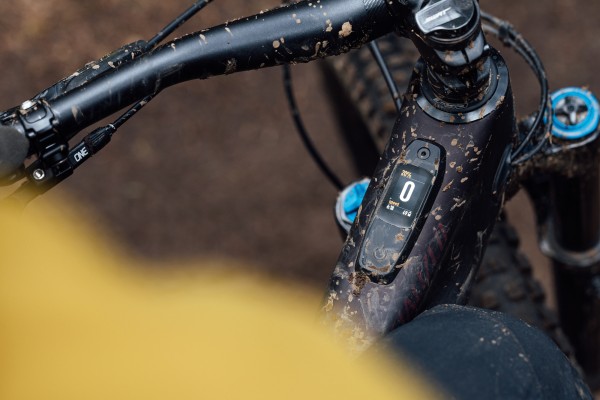 In terms of autonomy, the Turbo Levo SL 2024 has an integrated 320 Wh battery that ensures an autonomy of up to 3.5 hours (in Eco Mode). And it can be complemented with a 160 Wh Range Extender, included in the S-Works models, which would increase its autonomy up to 5.5 hours in the same mode.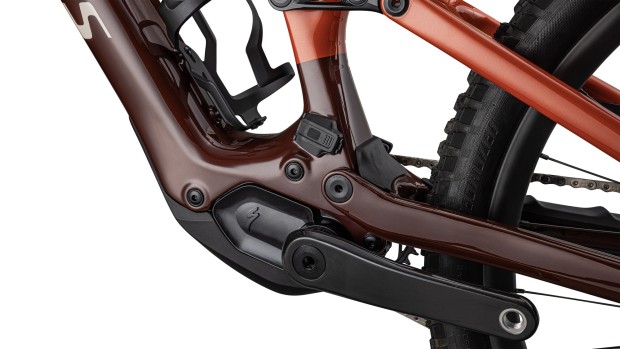 The electrical system is completed by the MasterMind Turbo control unit (TCU) located at the top of the top tube. A display that allows to interact with the motor and the battery in a simple and direct way.
In order to have as many options as possible and to get the finest tuning, the new Levo SL is fully integrated with the Mission Control app. A mobile app that offers advanced customization, settings and diagnostics.
Specialized Turbo Levo SL Gen 2: models and prices
The new version of the Specialized Turbo Levo SL will be available for the moment only in carbon frame versions. There will be 3 set-ups and a frame option ranging from 7,000 to 14,000€.
All of these models are offered in up to 6 different sizes that give shape to Specialized's S-Sizing system. This sizing focuses on the use that each rider is going to give to the bike, all of them have a similar wheelbase and while the small sizes are more playful and manageable, the large sizes offer more stability.
Specialized Turbo Levo SL 2024 range 
FRAME S-WORKS TURBO LEVO SL - 7,000€
S-WORKS TURBO LEVO SL - 14,000€
Specialized TURBO LEVO SL PRO - 11,500€
Specialized LEVO SL COMP CARBON - 7,900€
You can find complete setups and more information on the official Specialized website.