Specialized Allez 2024, the all-rounder bike gets a makeover
One of Specialized's most legendary bikes, its Allez model, continues to keep aluminum alive as a frame construction material with a bike that doesn't settle for a standard frame to cover the entry-level range but, as with the rest of the brand's products, strives for excellence.
Specialized honors its roots with its new Allez
To speak of the Allez in the Specialized range is to speak of a bike that has been in the North American company's range for more than 40 years without interruption. Although today it has been relegated to the entry-level range due to the rise of carbon, it is still a perfectly valid bike with remarkable performance.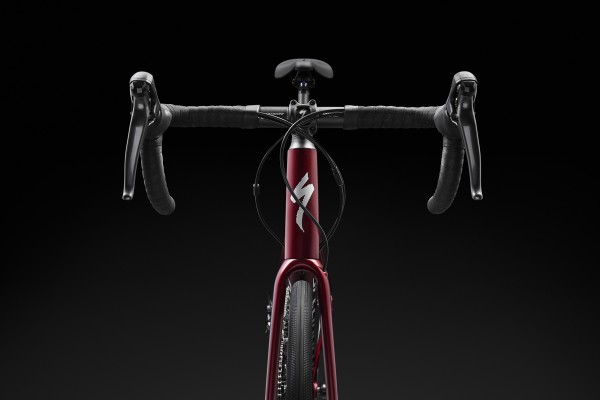 The reason is to be found in the dedication that Specialized has maintained to its E5 aluminum frames, which, far from using more or less generic frames as many brands do to cover this segment of the market, continues to work on improving its frame. Proof of this is the remarkable 1,375 g that the E5 frame of this new Allez weighs thanks to the elaborate tapering of its tubes, designed on the basis of simulations using finite element analysis software, a common technology in the top of the range frames of the brands and which Specialized also uses in this new Allez.
This achieves not only a lightweight frame but also a stiffness-to-weight ratio that makes the Allez a bike with enviable performance capable of satisfying the sportiest rider. However, Specialized wanted to go further and has given this Allez a more versatile character in what is now known as Allroad.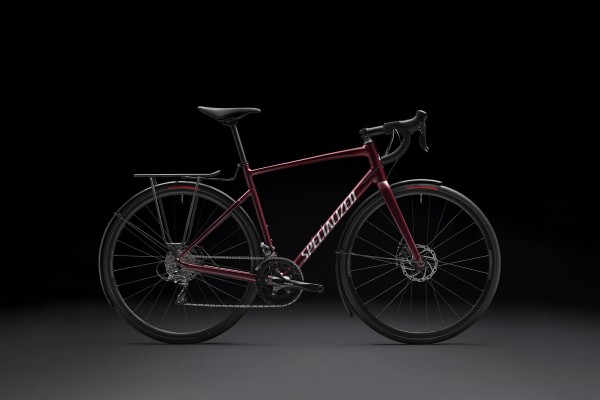 To achieve this versatility, the new Allez accepts tyres up to 35 millimetres and is equipped with luggage rack threads and fender mountings so that, with hardly any modifications, we can have a bike that can also be perfect for urban commuting. For this type of use, the brand has as accessories specific mudguards and a rear rack to turn our Allez into a real city machine.
Specialized Allez: setups and prices
Specialized Allez Sport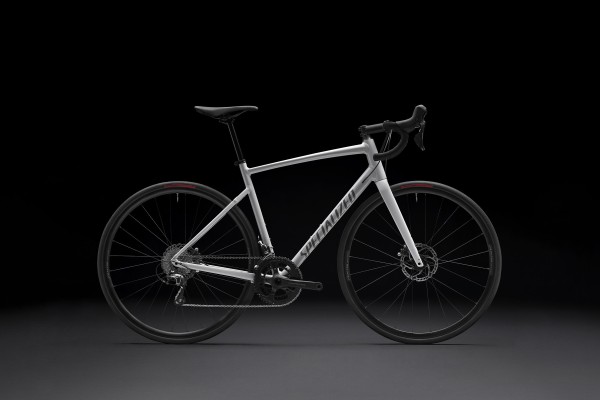 Price: 1,750 €
Frame: Specialized E5 premium aluminum
Fork: Specilized FACT full carbon
Groupset: Shimano Tiagra, Praxis Alba 50/34 crankset, Sunrace 11-32 casette
Handlebar: Specialized Shallow drop
Stem: 3D-forged alloy
Handlebar tape: Specialized S-Wrap
Wheels: Axis Sport Disc
Tyres: Specialized Roadsport 700x30
Seatpost: Aluminum
Saddle: Body Geometry Bridge
Specialized Allez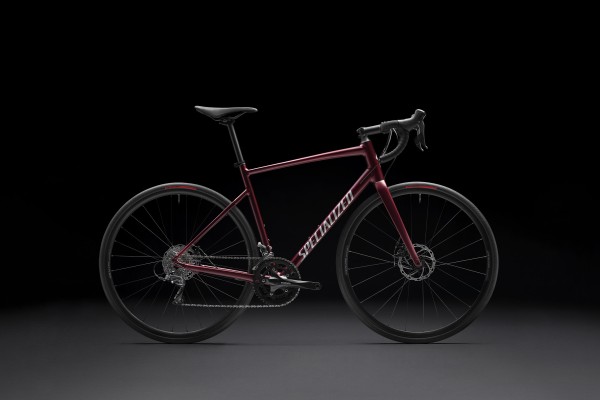 Price: 1,200 €
Frame: Specialized E5 premium aluminum
Fork: Specilized FACT full carbon
Groupset: Shimano Claris, 50/34, Sunrace 11-32 casette
Handlebar: Specialized Shallow drop
Stem: 3D-forged alloy
Handlebar Tape: Specialized S-Wrap
Wheels: Axis Sport Disc
Tyres: Specialized Roadsport 700x30
Seatpost: Aluminum
Saddle: Body Geometry Bridge