Revolutionary Baldiso ONE breaks new ground
The German firm Baldiso, in collaboration with the exclusive components firm Carbonworks, has developed a spectacular road bike, limited to 1,500 units, seeking to go beyond the classic designs of a road bike, an iconic and unique machine that from the first moment stands out from all other bikes on the market.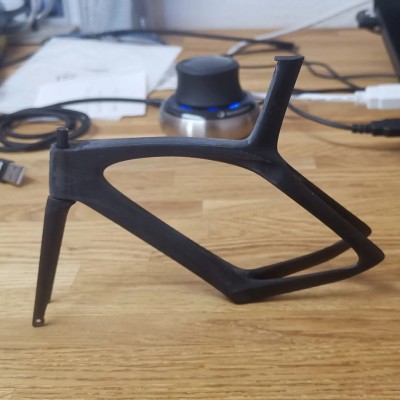 Baldiso and Carbonworks forget the saddle on their stunning new bike
To understand the bets of Baldiso and Carbonworks with this impressive bike they have just presented, the result of a joint project between these two German firms, we have to go back to the 90s. At that time carbon began to make its appearance in the world of cycling and soon we began to see increasingly radical time trial bikes with shapes that defied all that was known.
Who does not remember the impressive Look used by the ONCE team, or those Pinarello bikes without top tube on which Jan Ulrich broke the time, without forgetting the mythical Espada of Miguel Indurain? A career that was cut short when the UCI took matters into its own hands and specified in its technical regulations that road bikes, to be used in competition, had to have wheels of equal size and a design based on the classic double triangle.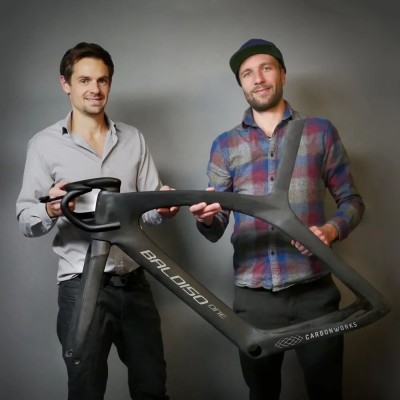 Since then, manufacturers have been evolving materials, aerodynamic profiles, designs of the different elements of the frame but, in essence, the bikes remain the same. Baldiso, however, thought it was time to go further and came up with a new frame design concept in which the frame has a rhombus structure by dispensing with the seat tube. Hence was born the Baldiso ONE
A kind of experiment with which Baldiso has sought to demonstrate how far they can go in the use of carbon fiber and aerodynamic parameters without the limitations that the UCI rules impose on road bikes for use in competition.
Thus, the Baldiso ONE can count on the balance between stiffness, comfort, aerodynamics or weight that the brand has specifically sought, without having to reach compromises forced by design constraints as with conventional bikes. In any case, Baldiso has not wanted to rush with the weight parameter and the frame is around 1,000-1,100 g, although, with the luxury setups that the brand proposes, it is easy to get a bike that is close to 7 kg.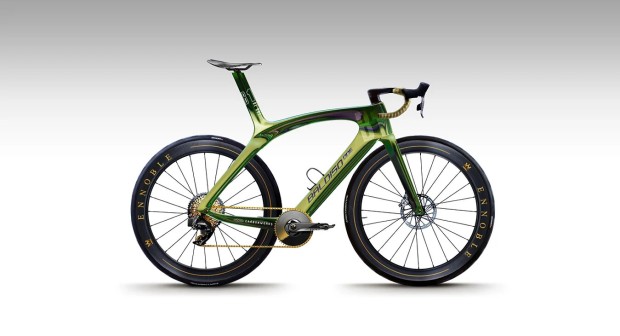 The Baldiso ONE can be reserved from its website either as a frame kit option, which has a price starting at 5,540 €, which varies depending on the color options chosen or a complete setup in which we can choose any Shimano or SRAM groupset, the latter both in 2x, for which an adapter is required to place the derailleur, as well as 1x, and wheels, among which you can choose from ENNOBLE, Lightweight or Bike Ahead models.