Pieterse wins the XCC of Les Gets ahead of Richards and Keller
Pieterse wins the XCC of Les Gets to become even more the overall leader. The race remained evenly matched until a slip by Keller blocked all the leading group except Lecomte, who was leading at the time. The Frenchwoman attacked but the riders closed the gap and Pieterse made the final attack at the start of the last lap.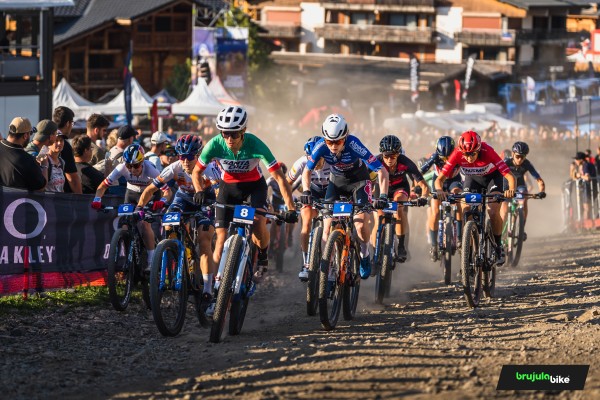 Pieterse takes victory in the XCC of Les Gets
The race started in Les Gets with the absence of Ferrand-Prevot due to illness. The start was won by the Italian champion Martina Berta, but she soon lost the lead to Pieterse and Lecomte, the only great French favorite after the absence of Pauline.
In the early stages of the race, nine riders opened a small gap that was quickly closed by those behind them.
Pieterse took the lead again as the last meters of the second lap were being consumed. Keller, Lecomte, Richards, Rissveds and company pedaled close to her wheel. The Frenchwoman responded to the cheering throats with a new lead that she held until the end of the lap.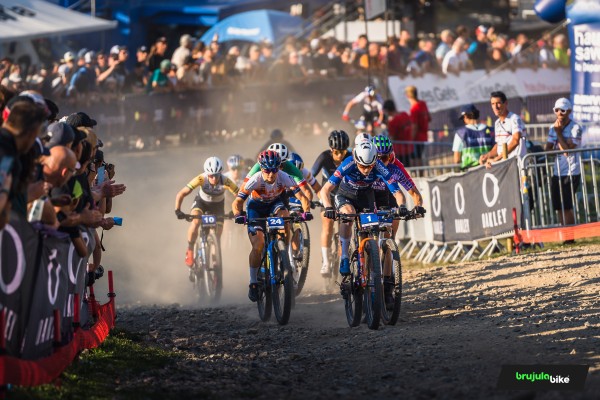 Now it was Pieterse's turn as they approached the halfway point of the race.The lead group consisted of six riders - Pieterse, Keller, Lecomte, Richards, Rissveds, Berta - which showed the intense pace they were setting with several kilometers to go before they could raise their arms.
Keller's helmet was out, but it was again Lecomte who went ahead.Maximum equality in a script so far predictable: in a race that requires constant explosiveness, the riders are forced to reserve the attacks in the final part. For her part, Batten set the watts machine in motion and chased down the leading group.
Penultimate lap. Moments of tension that gave an unexpected twist to the race script. Keller stumbled in a tight right-hand corner when she was in second place. She forced the others to do the same. Lecomte, who was leading at the time, took advantage of the situation to push her spurs and increase her speed. However, the group reacted quickly and caught the Frenchwoman after a few meters.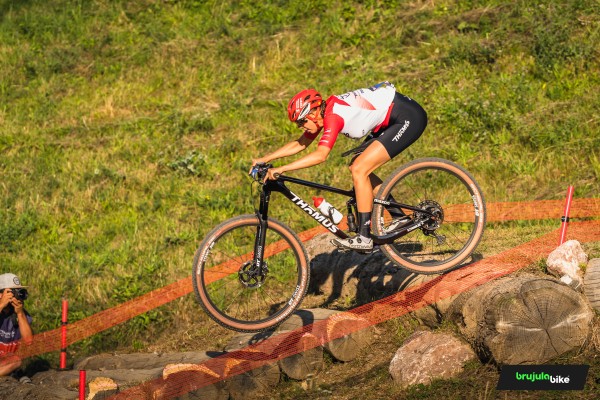 Last lap. Pieterse in front. The Dutchwoman squeezed her quads with a brutal power that disintegrated the compact formation that had shared the scene throughout the race. Keller was left alone in the response and endured the onslaught for several seconds, but then Pieterse opened a cushion that made it almost impossible for the victory to escape.
With no final surprises, Pieterse crossed the finish line in first position, closely followed by Richards and Keller. Mitterwallner, who was able to finish sixth, made a remarkable comeback.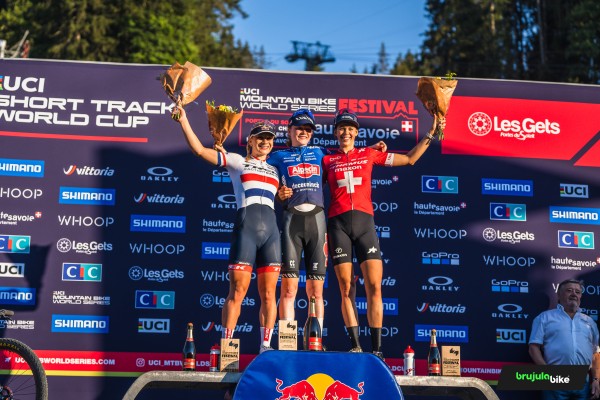 Results XCC Les Gets 2023 World Cup - Women's
Puck Pieterse 20'26"
Evie Richards +1"
Alessandra Keller +3"
Haley Batten +14"
Loana Lecomte +17"
Mona Mitterwallner +18"
Anne Terpstra +18"
Gwendalyn Gibson +20"
Nicole Koller +21"
Martina Berta +24"