What's hiding the Trek Factory Racing XC: "the next Supercalibers are going to blow your mind"
Trek Factory Racing XC has recently presented its 2023 project as one of the best formations of the team so far. And it has done so with several videos posted on their social networks in which they "hide" from everyone's eyes what will be their new material. Will there be a new Trek Supercaliber 2023?
Will there be a new Trek Supercaliber in 2023?
Trek Factoy Racing started the year in the best way with the victory of Vlad Dascalu in Chelva just a week ago. A victory that looks like a foretaste of what we will see in the World Cup from one of the strongest teams on the grid. 
But it has been in a video published by the team itself, during the concentration of the team at the beginning of the season in Denia, when they have suggested and shown images that we will soon see a new Trek Supercaliber. This is how the team described them:
"Trek Factory Racing XC is going BIG in 2023. They have a new kit and new paint scheme. And keep this on the down low, but their soon-to-be-revealed Supercalibers are going to blow your mind."
At first we thought that the only thing that could hide the team are the new features that SRAM has not yet presented but we have already seen repeatedly: new transmission, brakes and even a new RockShox fork. But the truth is that it could be a new Supercaliber model.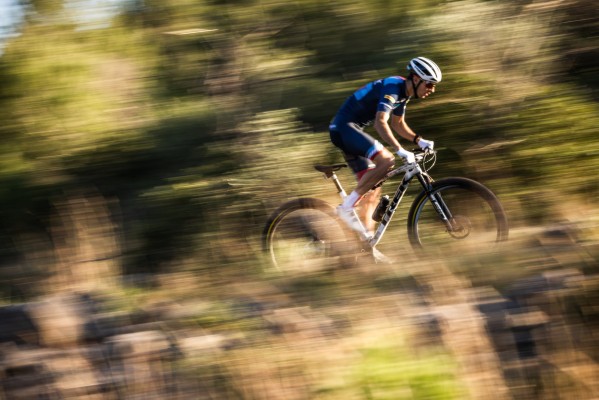 It wouldn't be surprising if Trek has decided to update its XC-specific model, the Supercaliber, in preparation for the upcoming 2024 Olympics. A bike that we saw for the first time in 2019 with the exclusive IsoTrust system with 60mm of rear travel and with which they have won World Championships, Olympic Games and World Cup events. But the truth is that in competition, the team has not shown anything new and everyone continues to race with the current catalog model.
More information on what's new from Trek is sure to come in the coming weeks or months.