Kogel Aero Kolossos: a masterpiece for those seeking maximum performance
Oversized derailleur cages and ceramic bearings are one of the components that have attracted the most attention in recent years, but their evolution was not over. The manufacturer Kogel has just presented its Aero Kolossos, an oversized cage completely protected from the wind. A true work of art for cyclists looking for maximum performance.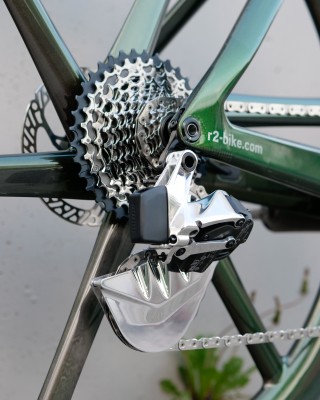 New Kogel Aero Kolossos: a high-performance masterpiece
The watts gain thanks to the use of ceramic bearings and oversized derailleur cages is proven and during the last Tour de France we could see how Lidl-Trek mounted the Kogel Kolossos on their bikes. But the American brand of Belgian origin wanted to continue shaving seconds off the chronometer and has just presented its Aero Kolossos model.
A cage covered by a CNC machined aluminum shield with an internal backbone for maximum stiffness. The brand claims that the Aero Kolossos cuts through the wind while maintaining shifting precision.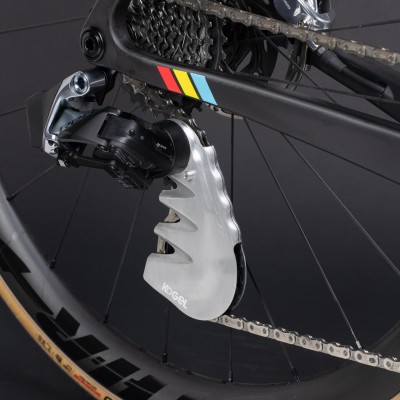 Although it is intended for use in triathlons and time trials, Kogel did not want to restrict the range of use of these cages as it also offers benefits on road and criterium routes.
Aero Kolossos for Shimano has a 12-tooth upper and 19-tooth lower wheel. It fits 11 and 12 speed Ultegra and Dura Ace derailleurs.
R8000 11-speed Ultegra series, both Di2 and Mechanical
R9100 11-speed Dura Ace series, both Di2 and Mechanical
R8100 11-speed Ultegra Di2 Series
R9200 11-speed Dura Ace Di2 Series
As you could imagine this is an exclusive component and its price of 699€ is in line with what it offers. The Aero Kolossos will be available from the end of September.