Now only 33 g, Daysaver improves its elegant multi-tool
Daysaver renews its flagship product and manages to increase the performance of its predecessor. The Swiss have baptized their new creation as Essential8, a multi-tool of 33 grams that stands out for incorporating 8 different tools and being compatible with other items of the brand. It is available for a price of 45 euros.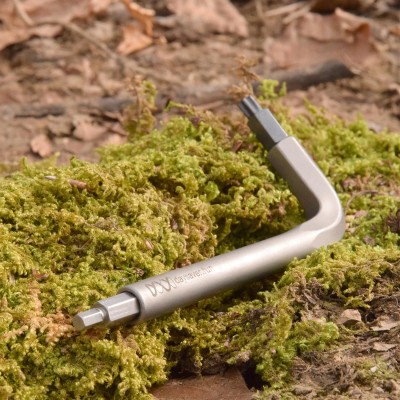 Daysaver launches its new even lighter featherweight multitool
Multi-tools, which have gotten us out of more than one trouble, are a great solution when we go out cycling. However, most models often share the same disadvantages: they are too bulky and too heavy, to the point that some screws located in tight spaces are directly inaccessible.
Daysaver burst onto the market in 2020 with a multi-tool that would put an end to all this. After the success of the Original9 - as this first product was known - the brand now announces a new model, the Essential8.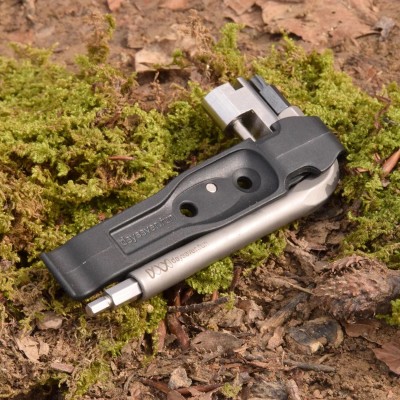 One of the great attractions of the Essencial8 is its low weight. If the 45 grams of the first version were already unanimously well received, now they have managed to reduce it to 33 grams. The dimensions are also reduced, with levers that reach 43 mm and 93 mm in length if we measure them with the tips included.
The Essential8 is a corrosion-resistant stainless steel multi-tool and also retains its characteristic Allen key shape. This provides two different lever lengths - one at each end - to achieve the right torque.
The eight tools offered by Daysaver's new invention are: 2, 2.5, 3, 4, 5, 6, 8 and torx 25 Allen keys.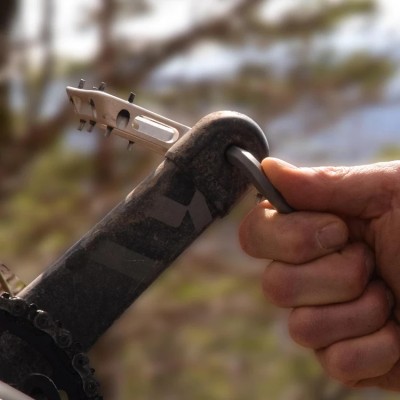 Experience is learning
Over the past three years, Daysaver has learned from its Original9. With this knowledge, the Essential8 seeks to refine the result in those points where its predecessor could have been weak.
As a result, the multi-tool now has optimized accessibility thanks to the rounded end of the long lever, as noted by the brand, which had reported some difficulties, especially on SRAM shifters.
In addition, the tightening torques are even harder and the price is quite attractive, considering that the previous model went on sale for 66 euros. The Essential8 is priced at 45 euros.
The Essential8 also has the possibility of incorporating the Coworking5 extension - which will be launched in 2021 - to add more available tools and also has a tyre changer, chain cutter, chain link holder, specific valve tool and spoke wrench.
In addition, Daysaver, which has announced new launches this year, has introduced several products that are all compatible with the Essential8 and Original9. These include a multi-tool storage pouch with space for a few more essentials.