The new Knog Blinder lights are equipped with Tesla batteries to increase their autonomy
Australian company Knog has unveiled the new Blinder model that will carry batteries similar to Tesla's 21700 for extended autonomy. The lights will be slightly larger and will be available in 600, 900 and 1,300 lumens.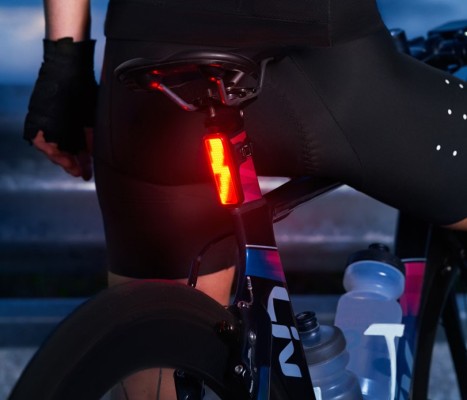 The Knog Blinder combines four LEDs and makes a qualitative leap in autonomy
Knog brings to the market the new Blinder with which it boasts autonomy, aware of the importance of this element in the cyclist's safety, especially when visibility conditions are more reduced than usual.
The lights are actually composed of a combination of four LEDs; two of them are responsible for projecting light to illuminate the road and the other two for widening the field of vision.
One of the aspects that makes this model more interesting are the batteries. The company has chosen to equip them with a battery similar to the 21700 used by Tesla. This gives them an extra 35%-40% autonomy compared to other lights, according to the brand.
The Blinder will be available in 600, 900 and 1,300 lumens. Although Knog admits that this model is slightly larger, they consider the increase in autonomy to be more important.
Knog's CEO and co-founder, Hugo Davidson, has stated that autonomy is the main concern of users and pointed out that the 900 lumen version has an autonomy of 2 hours at maximum power.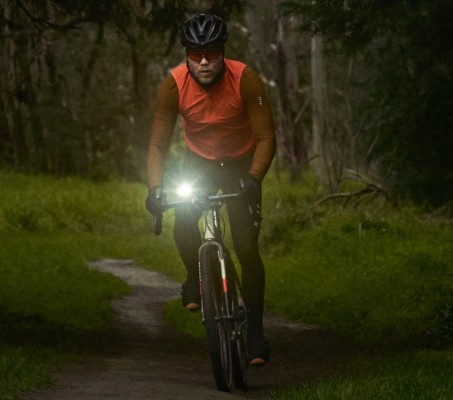 A stunning model that demands to be seen
The Blinder housing is made of aluminum and is attached to the bike by means of two brackets. On one side, it consists of a rubber band that can be wrapped around the tube for easy removal and installation.
On the other hand, the second bracket is visually similar to the first one, but has a cam lock to make it more securely fastened.
They also feature a USB-C charging port, although the cable is not included.
The new Blinders, conceived during Covid, are also coming to replace the PWR product range, and Blinder versions compatible with external batteries will be introduced in the autumn.