Interview with David Campos after his signing with Orbea Factory Racing: "I'm looking forward to move to the elite but I will do it without any pressure"
At 22 years old, David Campos has just announced his signing with Orbea Factory Racing, the team with which he will make the leap to the Elite category of the UCI XC World Cup after a brilliant 2022 season. His change of team, Campos has raced with BH Templo the last two seasons, has been one of the most relevant Spanish moves of the year. About all these changes we have been able to talk to him and this is what he told us.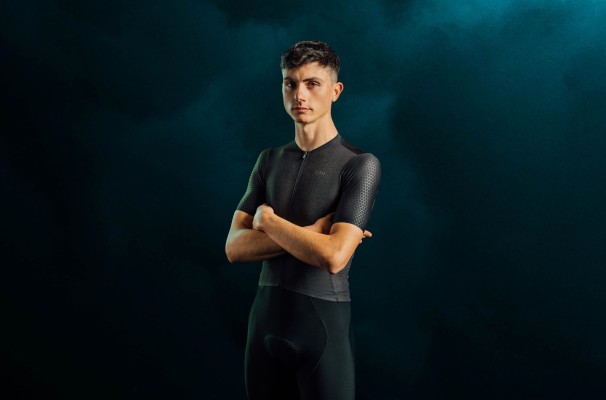 Interview with David Campos: "I want to find my place, find my level and see where I am"
1. Your change of team has been the most talked about Spanish signing of this year. How do you feel in this renewed Orbea Factory Racing?
I'm very happy to be with Orbea and the whole team this year. There are a lot of changes this season, of team, of category, of teammates, of equipment. I've gone from being in a national team with all the Spanish riders to being in an international team with almost the entire foreign structure and having to speak another language and adapt. But well, it's a very cool challenge and I'm looking forward to start and keep learning.
2. In 2022 your U-23 career has been brilliant and you have marked a brilliant end of season without getting off the podium in the World Cup. But in 2023 you have already announced that you will make the leap to the Elite category and it will be a big change when competing. Have you set specific medium-term objectives of results in the World Cup?
As you say, last year went very well and we finished as expected. I really want to move to the Elite, but I will do it without any pressure, just with the intention of continuing to learn. This year I will probably start more calmly because the season is very long. I really want to do well, but without pressure. I want to find my place, find my level and see where I am, where we start from and work from there to get as high as possible at the end of the season.
3. Have you changed your preparation since you decided to make the leap to the Elite?
The truth is that I haven't changed anything in my preparation in a radical way. I have simply trained more conscientiously, dedicated myself 100%, now that I can, and continue working with my coach as we were doing. We are trying to improve every day and looking for where my limit is, maintaining my strengths and improving my weaknesses.
4. Although for the first time in 2023 the U23 category will also have Short Track races, you were already counting on them when you decided to compete in the Elite category. Besides, we saw you perform well in this format during the last European Championship, where you finished second. Are you doing any special preparation for the Short Track? How do you expect to perform with this double race format every World Cup weekend?
As you say, the Short Track is a modality that attracts me a lot of attention because I am a rider that I consider myself very explosive. And this event is very well suited to my characteristics, so next year the idea is to try to find points during the first World Cups to be able to compete in the Short Track and try to race it as best as possible and be as far ahead as possible. I have already raced a Short Track, for example in the Spanish Championship, where the race was on Sunday, and the truth is that I felt pretty good. But well, that was just a test and we will have to see with several if my body responds well and if it recovers well. Let's hope so.
5. Apart from the World Cup, what are your goals or races you have set for 2023?
This season I haven't set any main goal, just to have a linear season and always be at a high level to be competitive and have stability. I would like to do well at the Spanish, European and World Championships to see where I fit in.
6. After the Spanish Championship and the World Championship, you have always talked about the Olympic Games as one of your main objectives. How do you see the qualification for Paris 2024?

As I've always said, for me and for any cyclist, it's a dream to be in the Olympic Games and even more to be fighting for the victory. But well, my goal would be to try to get to Paris. It's a very ambitious goal, but I'm going to work and give my best to try at the highest level and have a chance to go to Paris.
7. In this year of great novelties for you, the equipment will also be completely new. What are your first feelings about the Orbea Oiz 2023? What do you like most about it so far?
The truth is that I am very happy with the new Orbea Oiz, it is a fast and light bike and I feel very comfortable with it. I've found the best setup and it's like the bike is part of me. I can handle it very well going downhill and uphill it is a very fast bike. I'm very happy and I'm looking forward to testing it in competition.
8. When will we see you making your debut with Orbea Factory Racing?

Nothing is certain or decided yet, but surely one of the first ones will be either in La Nucia, Chelva or Banyoles. We will have to see how the body is, how it responds to training and see where we start.