This Silca 3D Titanium derailleur hanger promises to improve your shifting
The components, accessories and tools firm Silca adds to its catalog a derailleur hanger manufactured by 3D titanium printing with which it seeks to make your rear derailleur even more precise than the already excellent performance offered by the current models. We explain how it achieves this.
Your derailleur more protected and efficient with the new titanium-printed Silca derailleur hanger
The derailleur hanger is, in most cases, that component of the bike that we only remember when we suffer a crash and it breaks or bends making it impossible for the derailleur to work properly. In fact, when we find, on more occasions than we should, derailleurs that work well on the high sprockets but rub or struggle to shift on the low ones, or vice versa, it is a clear indication that this element is slightly bent and has lost its perfect alignment with respect to the longitudinal plane of the bike. In fact, it only takes a few millimeters of deviation for the derailleur to malfunction.
The problem with the derailleur hangers fitted to most bikes is that they are designed to give way and break or bend when they receive force, whether it is an impact or simply leaning the bike on the derailleur side to avoid damaging the frame or the derailleur itself.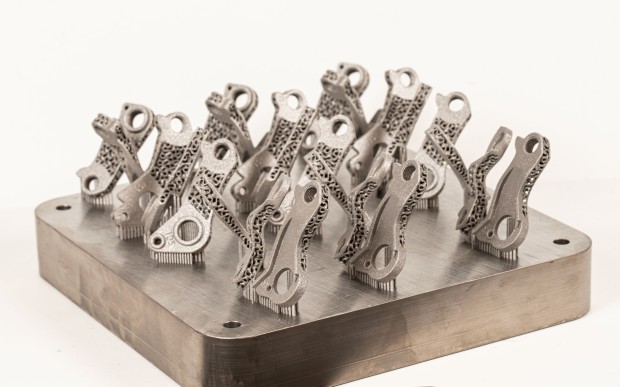 However, today's electronic derailleurs exert a lot of force when shifting the chain, which causes a slight flexing of the derailleur hanger with each shift that detracts from the precision of the shifting action. With its new derailleur hanger, Silca promises to avoid this flexing when the derailleur does its job by keeping it stiffer in normal use.
In addition, thanks to 3D printing capabilities, the design of the titanium structure of the hanger is created so that, in the event of an impact, it can break without a problem and thus maintain the protection of the frame and derailleur.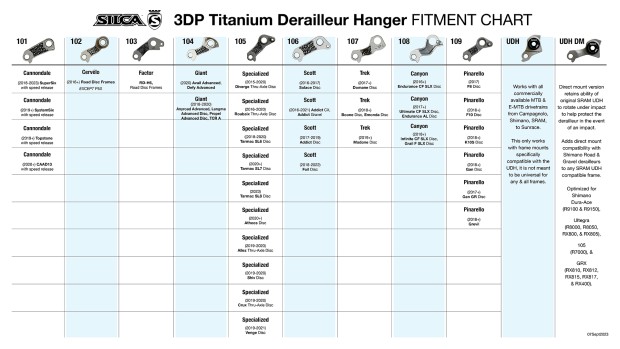 The new Silca hanger is available generically for frames using Shimano Direct Mount and SRAM UHD and specifically for models of 9 brands: Cannondale, Canyon, Cervelo, Factor, Giant, Pinarello, Scott, Specialized, and Trek, promising between 5 and 6 times more stiffness than the standard hanger as well as saving a few grams over these and are priced at 99 €.
These are the deraeilleur hangers that are regularly used by EF Education-EasyPost riders on their bikes.