New Compact Neo, Cannondale's lightest e-bike
The concept of the Cannondale Compact Neo is not new, but it still seems to us to be one of the most successful for those looking for an urban bike. It is a very compact electric model that makes it one of the most practical urban bikes for everyday use.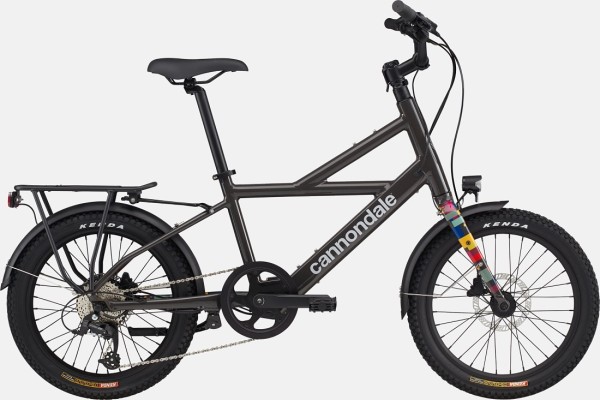 Cannondale Compact Neo: compact, lightweight, electric and very smart
We said that this type of compact urban e-bikes with 20" wheels seem to us one of the best ideas as they follow the philosophy of taking up less space in the city. Its size and light weight makes it easy to move between cars, ride it on the sidewalk, park it anywhere without obstructing pedestrian traffic and above all, it is easier to move it in situations such as climbing stairs, taking it on public transport or putting it in an elevator. In addition, the Cannondale Compact Neo allows you to fold the handlebars and pedals to store it in any corner of the house or storage room.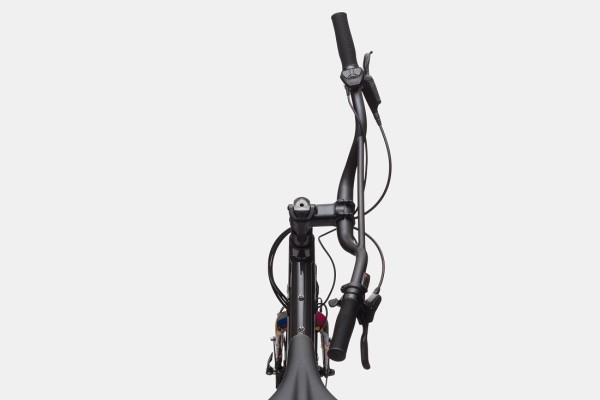 The Cannondale Compact Neo arrives as a new addition to the brand's urban catalog, but the truth is that it is currently only available for the U.S. market and it seems that it will be in the second half of 2023 when we will see it in the rest of the markets.
Made of aluminum and with attractive aesthetics, Cannondale's trademark, the Compact Neo stays under 18 kg and with a set-up that guarantees up to 75 km of autonomy.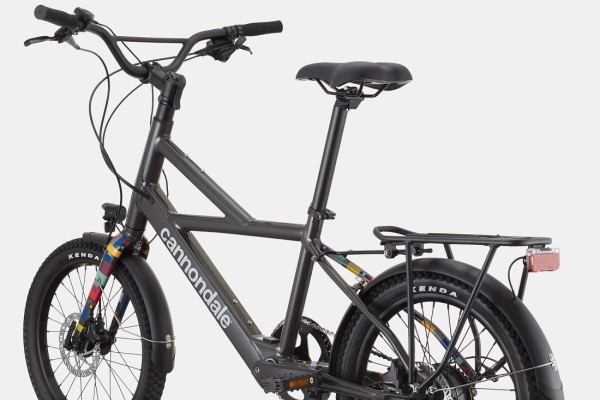 The electrical system consists of a new Hyena MRC-250 motor with a 250 W battery integrated into the frame. It includes Tektro disc brakes with 160mm discs front and rear, and an 8v chain drive with microSHIFT derailleur. 
In addition, it incorporates all the necessary urban equipment, such as integrated lights, fenders, rear rack or kickstand. It also has Cannondale's wheel sensor that will give us all the necessary information about speed, distance traveled, maintenance, etc.
As we said the Cannondale Compact Neo is currently only available in the U.S. and there it is priced at € 1,900.