Interview with Jolanda Neff
Jolanda Neff (Switzerland, 1993) is a very young talent. She has won the UCI Mountain Bike World Cup XCO 2014 and 2015, and she is the actual UCI Mountain Bike World Cup XCM champion.
This year she is in a new team, the Kross Racing Team, and she has talked to Brújula Bike about this, female cycling and much more.
Interview with Jolanda Neff
What was the biggest difficulty in your beginnings in mountain biking?
I can't remember difficulties – there was mainly fun and friends!
Does female cycling have the same impact on both the public and sponsors as the male?
Luckily in mountain biking we share exactly the same tracks, race on the same day and get the same coverage in media. Still, support from teams is a lot bigger for men but I'm sure women's mountain biking is going in the right direction, especially because the races are often even more interesting than the men's ones. The battles are open and in top 10, we often have 10 different nations representades whereas in the men's field it's most often just Switzerland, France and Czech. I think mountain biking is a great sport for girls!
Despite your youth you have an extensive resume, you know what it is to win both in XCO and road cycling, what is your focus in the future? Do you consider in this 2017 any career of XCM?
No, XCM was part of my preparation for the XCO and it was cool to win the World Championships, but my focus will stay on the Olympic Cross Country.
In Spain there are high level competitions such as Andalucía Bike Race, VOLCAT, La Rioja Bike Race or Girona MTB. Why not for the next few years?
Nothing planned yet, but I often come to Spain for training and I like it a lot.
After your imminent signing for Kross bikes, what is the most surprising thing about this great brand?
That they have a lot of accessoires and everything you need for mountainbiking as well from their own brand! They have pumps, saddle bags, multitools, wheels, really everything you can think of. The mountain bike that I got is highest level and it feels really good.
What does it mean for you to share team with people like Maja W?oszczowska?
She is a huge inspiration to me and also a good friend. I trust her 100% and admire what she does.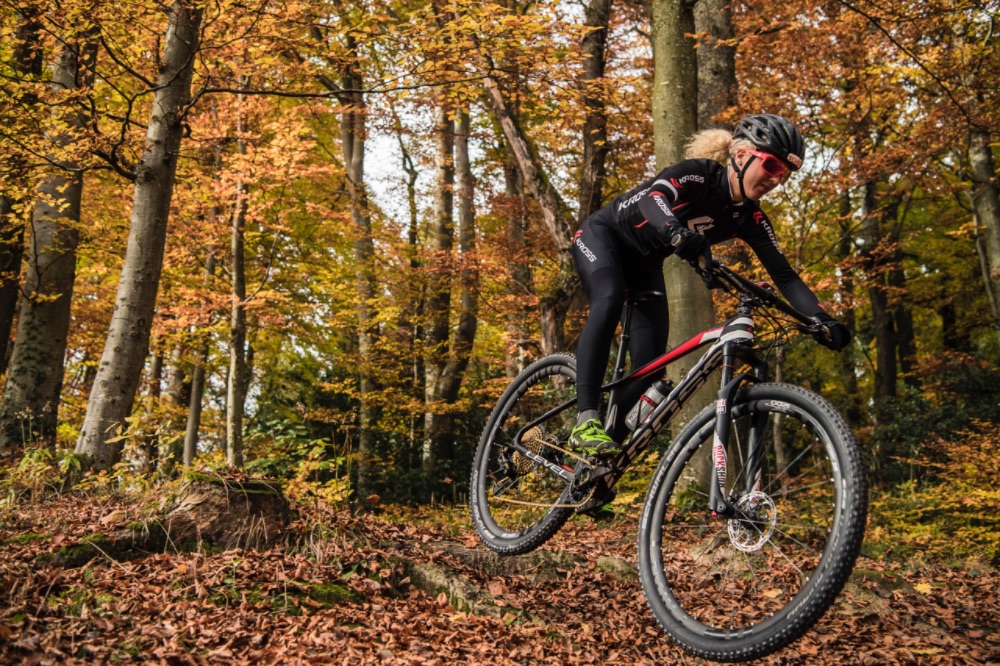 What are your feelings about your new bike?
I've ridden it a few times in rough surface and it climbs perfectly well. Also in the downhill, with dropper seat post, it's amazing.
With your 23 years you know what it is to win a world championship, an European championship or the European Games, what has been the best time on a bike? And the worst?
Best time was to win the overall world cup as the youngest rider ever in history. Worst moment was when I had to change teams and didn't know where to go and what will come.
At some point in your career have you considered a momentary retreat for a bad run or a bad fall?
No, never.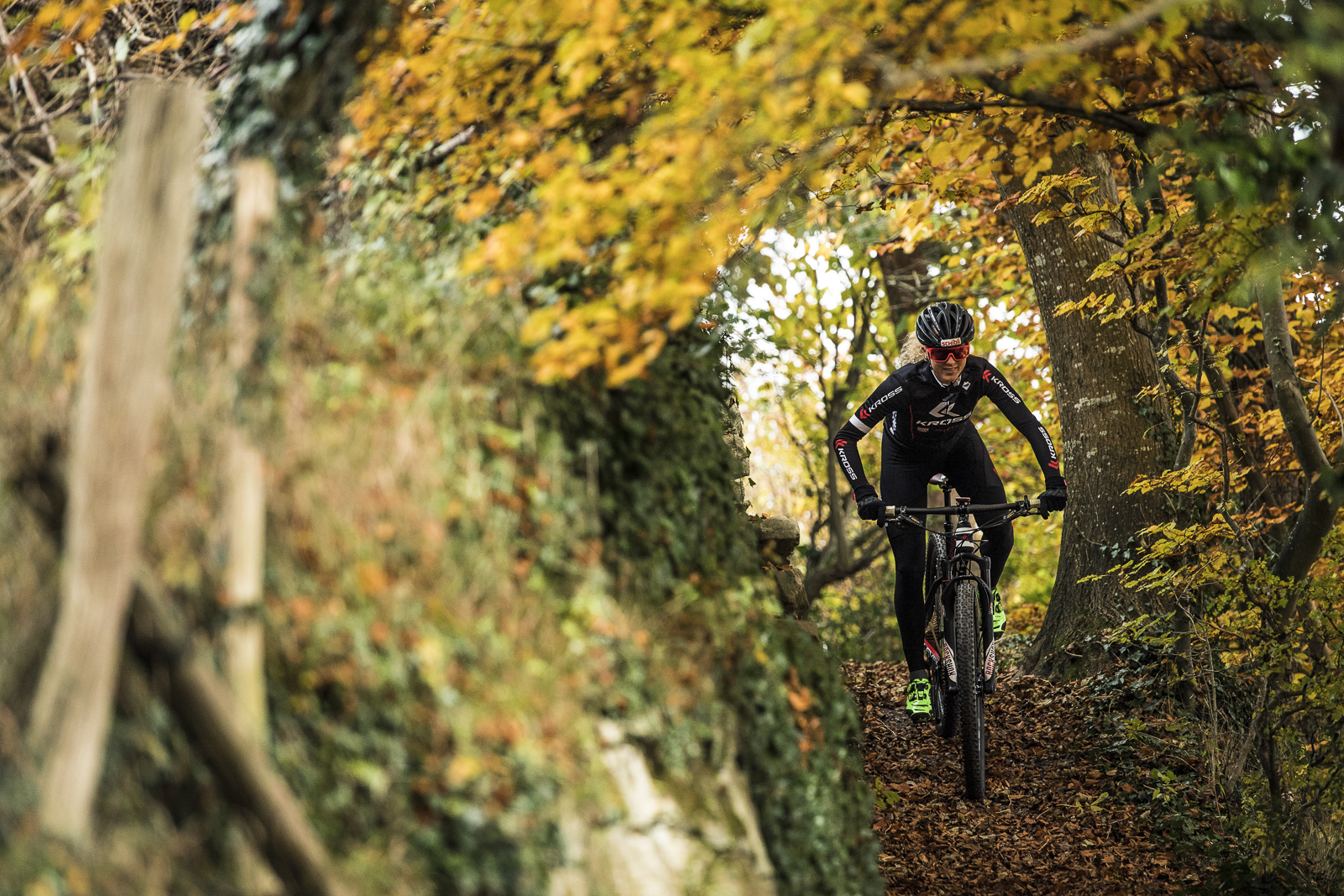 How do you value the new year with the new colors?
I'm super excitied and looking forward a lot to working with the whole team. It will be amazing!
When you started riding a bike, did you think that you could become a world reference?
No, that's something I never did. I just always wanted to race and win. I was just living in the moment and never thinking about what the future might bring. I just enjoyed what I did and had a lot of fun with my friends in the nature.
Who is your reference athlete?
Maja :)
Good luck in the 2017 season. We wish you a successful year.
Thank you!!!