This quick-release thru-axle has everything to become trendy
The Taiwanese company Fulchee detected that changing wheels in competition is so slow that even road teams sometimes prefer to change the whole bike after a flat tyre rather than stop to change wheels. To solve this problem, they have launched QUIK, an ultra-fast release thru axle that can be removed with half a turn of the thread.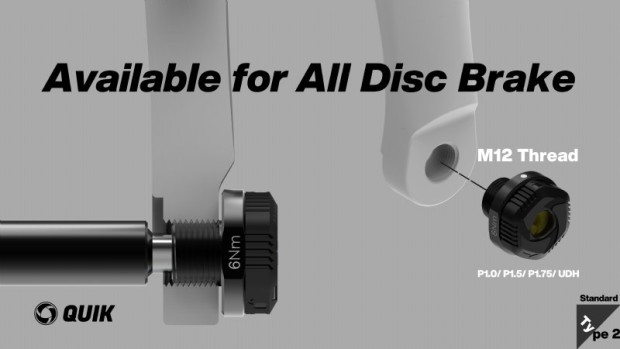 QUIK quick-release thru-axle could be an advantage in competition
The QUIK system works with any bike that uses this type of axle, is available for M12 and M15 sizes, and offers the ability to remove the axle with just half a turn of the thread. It is so fast and reliable that Fulchee's QUIK has already won awards at Eurobike and the 2023 Taipei show.
Installation is as simple as screwing the release head on the side where the axle would be screwed, and once the head is installed, the only thing left to do is to insert the axle from the other end and fit it into the head. To release it, just make a half turn on the head and we can pull the axle to release the wheel.
It occurs to us that in competition this system can make a lot of differences, and the brand emphasizes that it is completely safe and reliable. The mechanism locks automatically, so once the axle is fitted it will remain fixed.
At the moment we have no price or weight data, but we have no doubt that this system has everything to become fashionable in cycling.